Reed to continue to get chances at MLB level
Reds believe prospect has better chance to improve by staying in Majors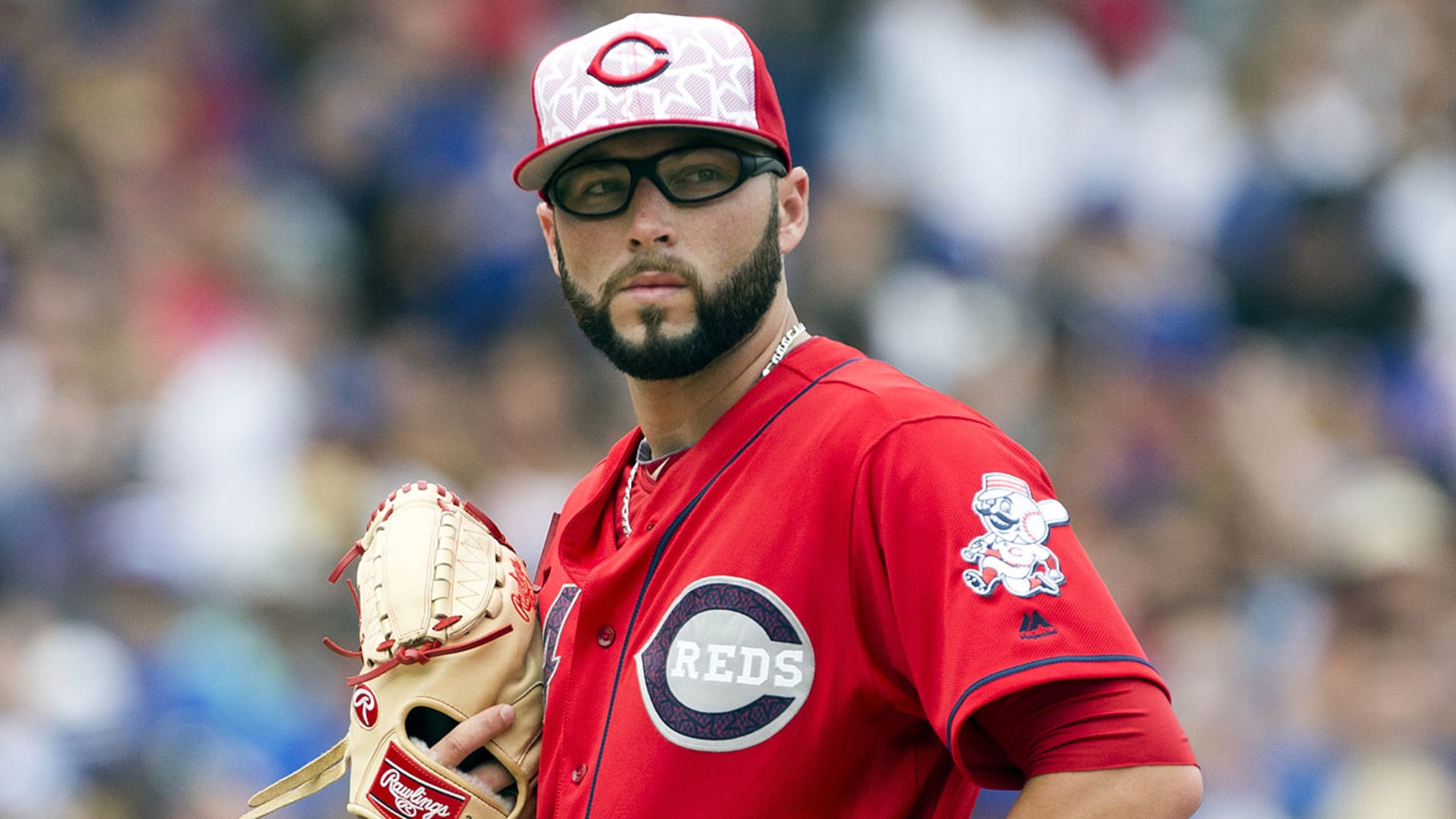 Cody Reed: "The saying, 'The struggle bus,' is real, and it's obviously going toward me right now." (Getty)
CHICAGO -- The Reds may have changed pitching coaches on Monday, but it was clear that their young rotation still has a long road to travel before it solves its numerous issues. Rookie left-hander Cody Reed certainly has shown he's one of those pitchers.Reed was pounded from the get-go during
CHICAGO -- The Reds may have changed pitching coaches on Monday, but it was clear that their young rotation still has a long road to travel before it solves its numerous issues. Rookie left-hander Cody Reed certainly has shown he's one of those pitchers.
Reed was pounded from the get-go during a 10-4 loss to the Cubs on Independence Day at Wrigley Field. He lasted four innings and allowed eight runs (four earned), five hits -- including two home runs -- and three walks with two hit batsmen and two strikeouts. Of his 78 pitches, only 42 were strikes.
• Jenkins in, Riggins out as Reds' pitching coach
"The saying, 'The struggle bus,' is real, and it's obviously going toward me right now," said Reed, who is the Reds' No. 3 prospect and No. 58 overall. "I think I'm a lot better than what I'm doing. I've just got to keep working. I'm four starts in, and you don't want four starts this way. But that's the way it's happened for me.
"I'm not giving my team good chances to win when I come out in the fourth inning. I've just got to be better every day, and that's what I've got to keep doing."
After four big league starts, Reed has compiled the poorest stretch of his professional career. He is 0-3 with a 9.00 ERA while allowing 20 earned runs over 20 innings -- including 11 earned runs and 14 hits in two four-inning starts vs. Chicago.
It was the 25th time this season that a Reds starter pitched fewer than five innings in a game, and the fifth time in the last eight games. In that eight-start span, the rotation has a 9.71 ERA, and it has posted a National League-high 5.27 mark for the season.
New pitching coach Mack Jenkins, manager Bryan Price and new bullpen coach Ted Power will have a chance to help Reed improve at the big league level, because the 23-year-old isn't going anywhere.
"I'm not thinking about sending him out," Price said. "I want him to pitch. He's pitched well in Triple-A. I like his stuff. He could go back and pitch well in Triple-A, and it's not going to help him pitch better here. ... He's got work to do to get better, which starts not just with throwing strikes, but the command in the strike zone and the ability to get ahead and execute pitches.
"At this point in time, I don't see how going down is going to make him more prepared to be here pitching. I think he should be pitching here."
Reed issued a one-out walk in the first inning and hit Willson Contreras with a two-strike, two-out slider on the foot. Addison Russell's RBI single and Jason Heyward's two-run double made it 3-0. A two-run homer by Kris Bryant and Contreras' solo homer made it 6-0 after two innings. A two-run error by Eugenio Suarez made it 8-0 after four innings.
Two of Reed's best pitches -- his power fastball and slider -- have not been effective to this point. His fastball has been flat over the plate, while the slider has been wild.
"I don't think it's mechanical," Reed said. "It's probably between the ears a little bit, too. I've just got to keep working. I'm frustrated with myself, but you can't stay frustrated, because you've got to put stuff like this behind you."