Reds team up with nonprofit to donate new equipment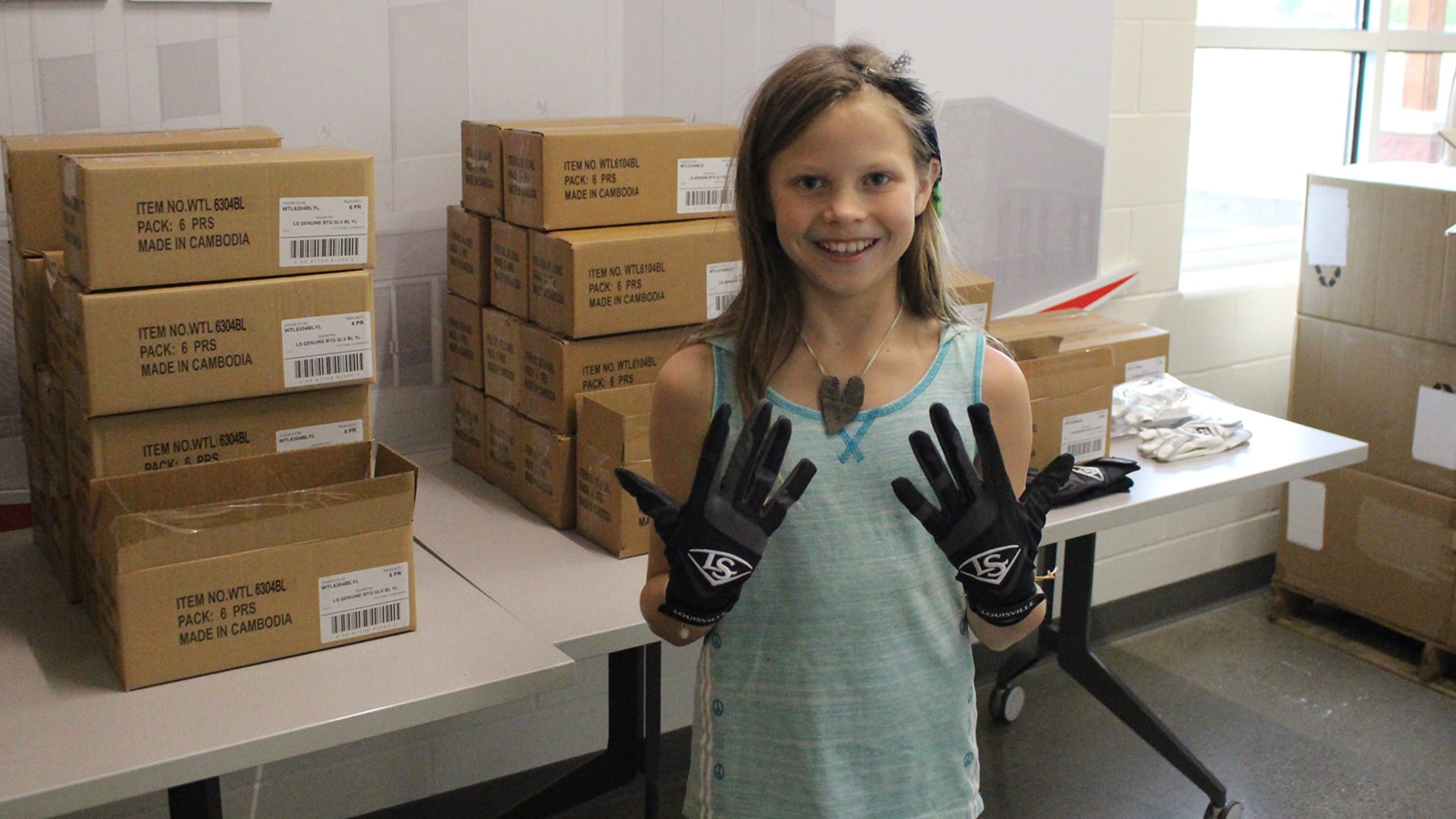 Greater Cincinnati residents received much-needed good news recently when Ohio announced that low contact sports could resume on May 26, and Kentucky followed suit in mid-June. Baseball and softball were among those sports permitted to return after over two months of no activity. However, the announcement didn't mean it would
Greater Cincinnati residents received much-needed good news recently when Ohio announced that low contact sports could resume on May 26, and Kentucky followed suit in mid-June. Baseball and softball were among those sports permitted to return after over two months of no activity.
However, the announcement didn't mean it would be business as usual. The COVID-19 pandemic was and is still a major factor to be considered. Additional assistance and improved safety measures would need to be instituted for children to retake the field.
The Reds Community Fund adopted a strict set of return-to-play guidelines that each of the RBI teams had to follow, but there was still a looming concern over equipment. With many families lacking the means to purchase helmets, batting gloves and the like for their kids, urban teams often have no option other than sharing equipment.
Given the uncertainties around the virus, Reds President and COO Phil Castellini and the Reds Community Fund (RCF) made it a priority to provide as much new equipment as possible to children who wanted to play but who faced an additional health risk if forced to share head gear. Castellini went searching for help and came away with a donation that allowed the initiative to get underway.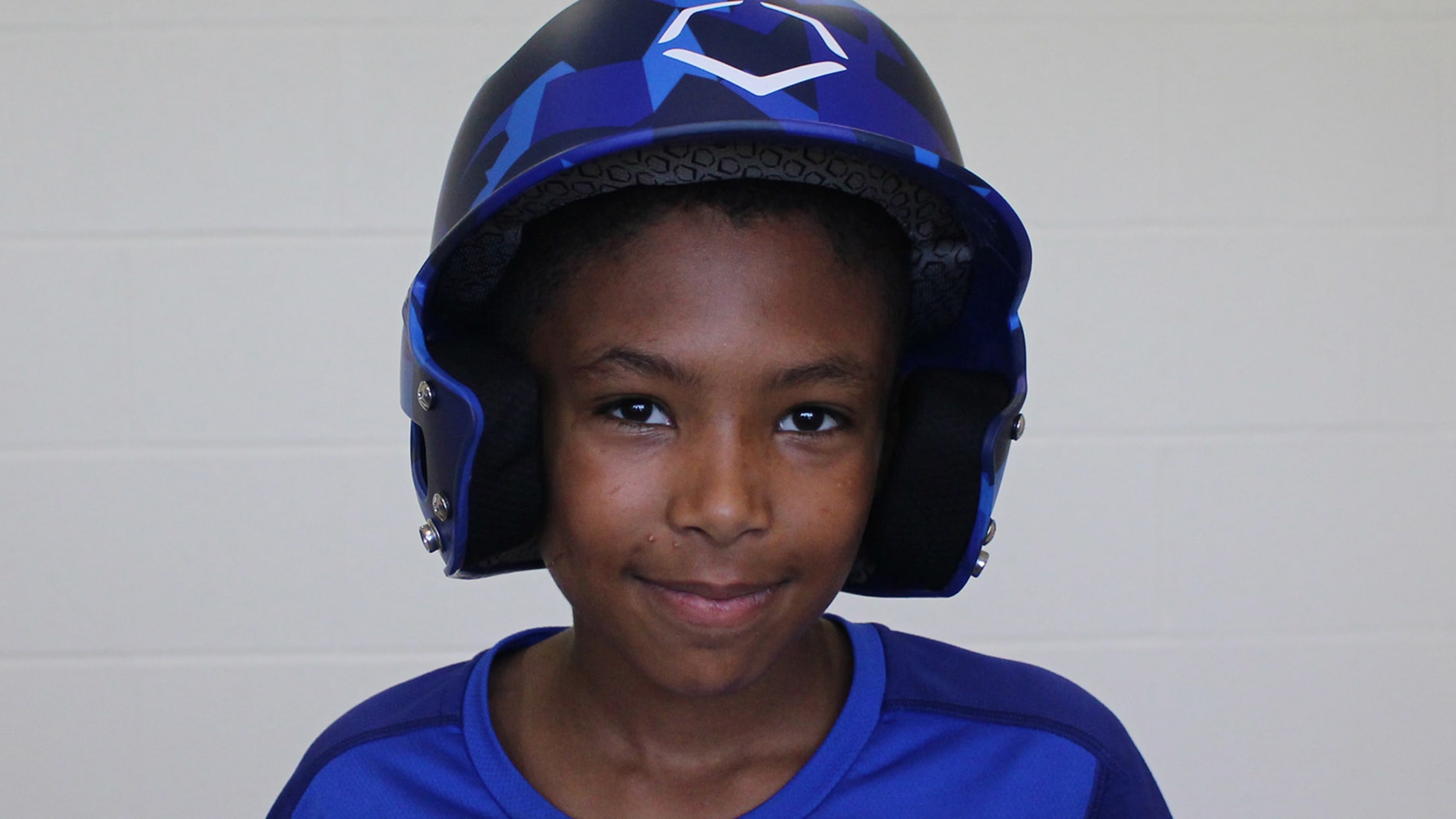 "Phil Castellini heard the need for this type of investment during a board meeting and immediately figured out a way to assist," said Charley Frank, the Community Fund executive director. "Despite our limited revenue in 2020, Phil understood that the Reds and the RCF needed to be in a position to assist if and when it was deemed safe to return to the fields."
Armed with the additional financial support, the RCF reached out to a Pennsylvania-based nonprofit, Pitch In For Baseball & Softball (PIFBS), in order to bring the concept to life quickly. PIFBS had already established itself as an invaluable partner to the Reds Community Fund, helping launch a Northern Kentucky high school baseball and softball equipment program four years prior.
PIFBS was eager to participate and already had a relationship with Wilson Sporting Goods that would allow them to purchase and ship the gear in a timely fashion. It was only a matter of days before the PIFBS staff had shipped thousands of units to the P&G MLB Cincinnati Reds Youth Academy.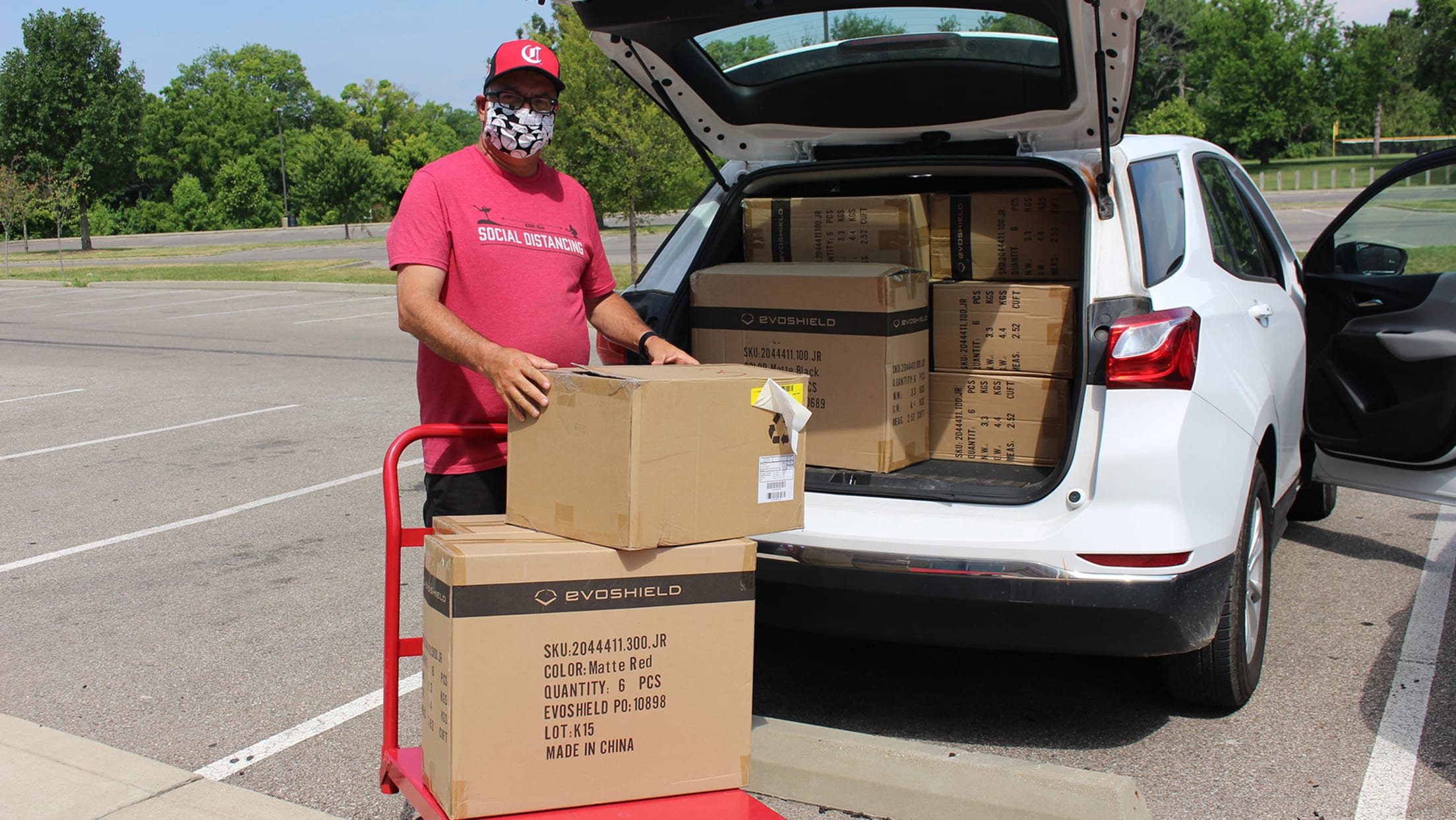 While the gear was being packaged and sent to Cincinnati, the RCF contacted dozens of organizations that represented hundreds of baseball and softball teams and established three pickup dates at the end of June. The equipment arrived the day before the first pickup date and was promptly organized and sorted by the staff. By the following morning, the pickup process was underway.
In total, the RCF donated over 500 dozen baseballs and softballs, 1,500 helmets and 500 pairs of batting gloves. The equipment that remained after the final pickup day was then delivered to the remaining organizations. The donation made an immediate difference for the 13 Reds RBI teams that resumed play, as well as many neighborhood baseball and softball teams. Through PIFBS and Wilson Sporting Goods, uniform jerseys were also made available to teams that were restarting quickly.
"We couldn't have made this happen without Pitch In For Baseball & Softball, who have the staff, resources and relationships to turn our investment into much more than the actual dollar figure," Frank said. "They are a tremendous team and had the ability to embrace what we were trying to do and move quickly in order to get the gear to our kids as quickly as possible. Start to finish, this all took place within three weeks and now there are hundreds of kids that have their own helmets and batting gloves during this unusual and uncertain summer."