Reds to 'experiment' with 6:40 p.m. game time
15 home contests to have earlier start, which could benefit families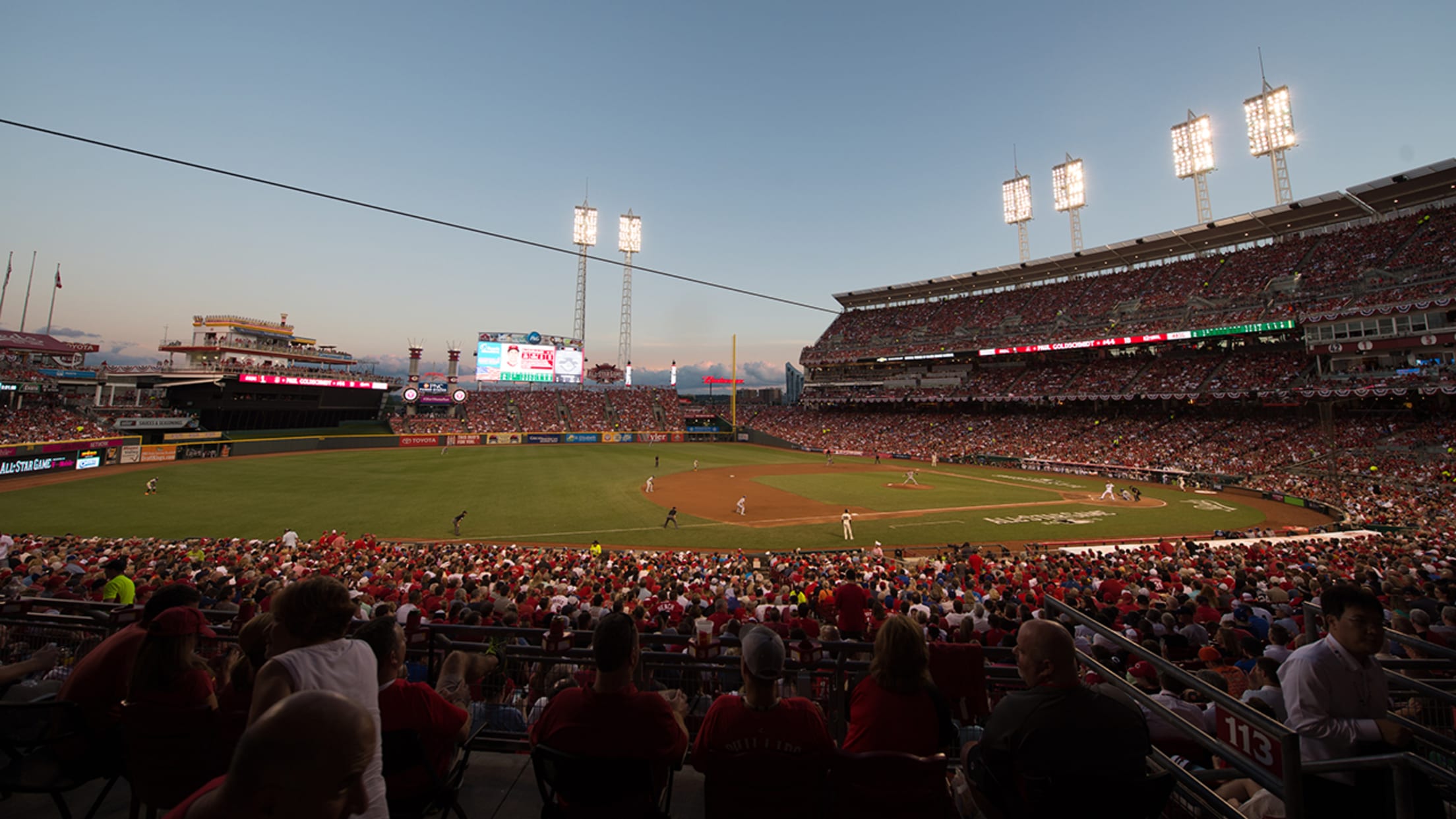 CINCINNATI -- In an effort to attract more families and those with early-morning work schedules, the Reds will be trying something new with their 2018 home schedule. The club has decided to try starting some night games at 6:40 p.m. ET, rather than the usual 7:10 p.m. it has done
CINCINNATI -- In an effort to attract more families and those with early-morning work schedules, the Reds will be trying something new with their 2018 home schedule. The club has decided to try starting some night games at 6:40 p.m. ET, rather than the usual 7:10 p.m. it has done for several years.
"The 6:40 time, I think, is just better for families," Reds chief operating officer Phil Castellini said. "You get it started a little earlier, and you get it to end a little earlier. Certainly, the times of year we're doing it, we think it will have a positive impact."
• Reds' 2018 schedule
Castellini noted the times were "an experiment." A total of 15 of the team's 81 home games will have the 6:40 start -- most of them in April and September while schools are in session.
Teams around Major League Baseball -- including the D-backs and the Rockies -- have used either 6:10 or 6:40 p.m. first pitches for the past few seasons.
"It's a challenge with TV. TV tends to like it closer to primetime," Castellini said. "We've done it in the past, but we intentionally did more of them this year to see what kind of effect it has."
One plus is that fans who work near Great American Ball Park can remain downtown and either go straight to the game from the office or stop at one of the many restaurants or watering holes that have sprouted in the stadium's vicinity. For the families that attend, kids have better chances of seeing the game's end instead of having their parents make them leave in the seventh inning because it's a school night.
Castellini acknowledged there could be drawbacks for some other fans, including those who travel from longer distances outside of Cincinnati. The Reds' market covers several states, including Ohio, Kentucky, Indiana and West Virginia.
"If you work downtown, you have to leave and get to the 'burbs to get your family and come back," Castellini said. "It's not guaranteed that it's going to be better for everybody. That's why we're doing it at select times and places.
"We know not everybody is going to love it. We think there should be a positive benefit, and we'll seek that input from fans, for sure."