Reds, Fanatics donate 20K masks to hospitals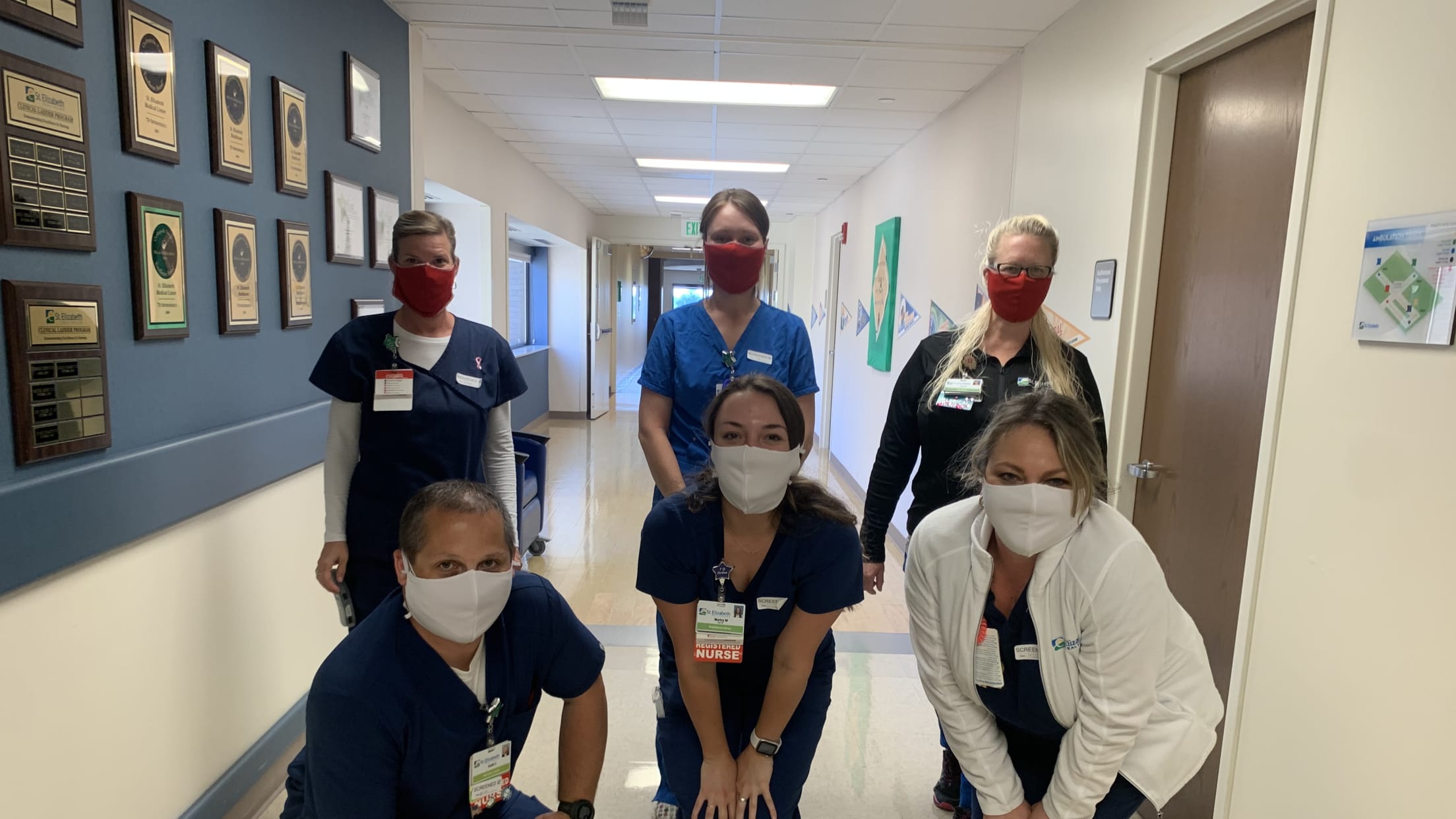 Fanatics, Major League Baseball and the Reds have partnered to donate 20,000 masks to Greater Cincinnati medical providers St. Elizabeth Healthcare and TriHealth (10,000 each). Fanatics and MLB partnered in March to launch a new initiative supporting healthcare workers and emergency personnel on the front lines battling the coronavirus by
Fanatics, Major League Baseball and the Reds have partnered to donate 20,000 masks to Greater Cincinnati medical providers St. Elizabeth Healthcare and TriHealth (10,000 each).
Fanatics and MLB partnered in March to launch a new initiative supporting healthcare workers and emergency personnel on the front lines battling the coronavirus by providing masks and gowns. The idea originated at the breakout of the pandemic, when Fanatics executive chairman Michael Rubin quickly realized that the demand for masks and gowns grossly outweighed the supply.
Rubin and Fanatics, the official manufacturer of MLB uniforms, worked closely with MLB Commissioner Rob Manfred and ceased production of MLB jerseys to take on a greater need. The company repurposed its plant in Easton, Pa., to start manufacturing masks and gowns using the same jersey materials that the ballplayers wear on the field.
"This unprecedented public health emergency has compelled our country to be more collaborative, innovative and strategic than ever before," Rubin said. "As the demand for masks and gowns have surged, we've been fortunate to partner with Major League Baseball to find a unique way to support our frontline workers in this fight to stem the virus."
The initial batch of supplies was immediately distributed to frontline workers in Pennsylvania, with the next wave making its way to nine other states, including Ohio.
The Reds were one of the teams to get involved, and their red alternate jerseys would be used to create non-surgical grade, single-use masks. These were the masks distributed to TriHealth and St. Elizabeth Healthcare.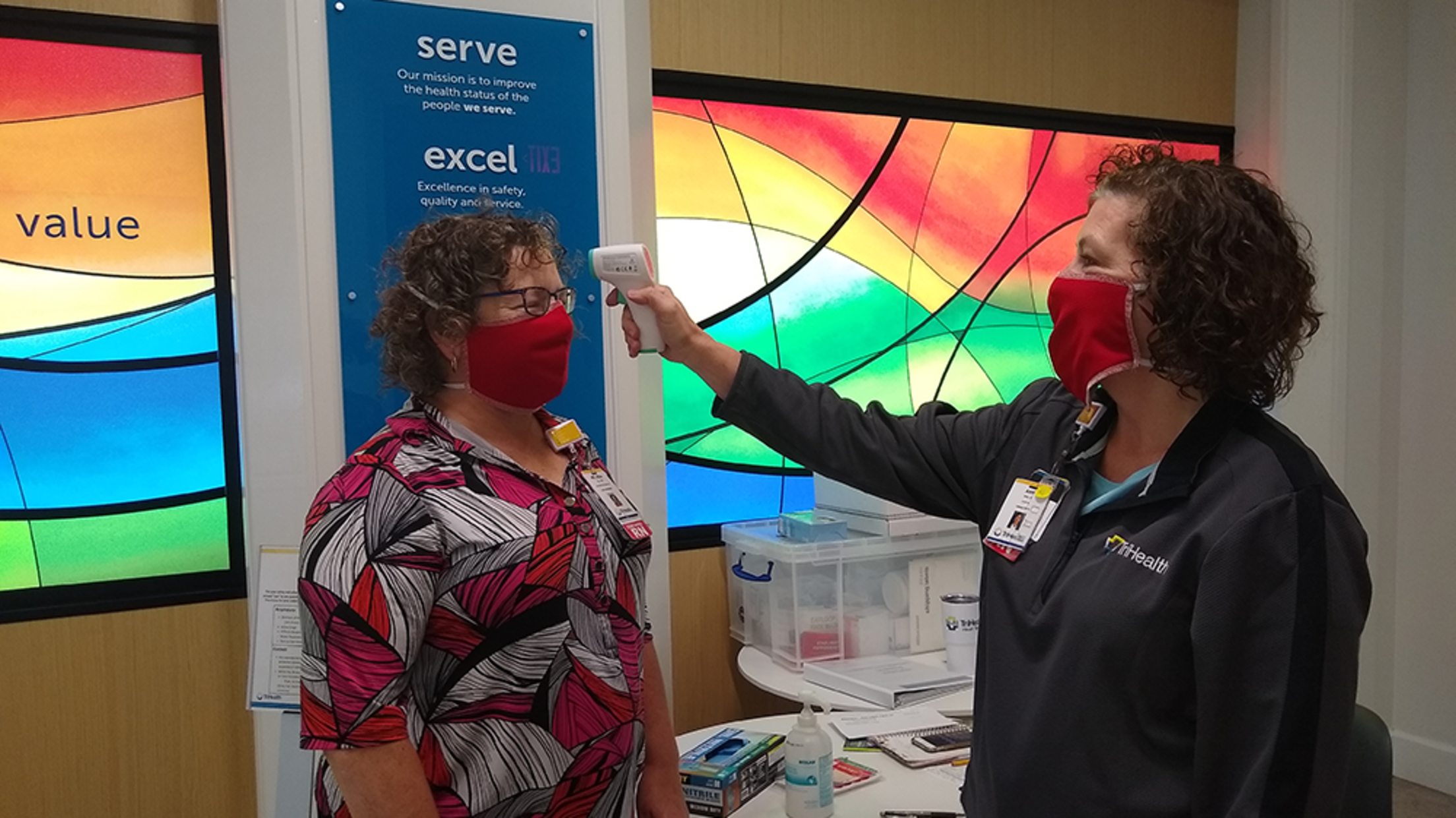 "The Reds applaud the generosity of MLB and Fanatics in helping meet an immediate need of our healthcare partners, TriHealth and St. Elizabeth," said Phil Castellini, Reds president and chief operating officer. "Their ingenuity of creating non-surgical masks from the Reds alternative jersey fabric illustrates baseball's enduring commitment to serve communities throughout our country. We are so grateful to MLB and Fanatics for supporting our local healthcare heroes."
As the beneficiaries of these masks, the medical centers can't stress enough the importance of these donations, which have enabled their staffs to safely provide the best care possible to their patients.
"Our physicians and associates at St. Elizabeth Healthcare have been working tirelessly since the start of the COVID crisis to provide care and support to the Northern Kentucky community," said Garren Colvin, president and chief executive officer of St. Elizabeth Healthcare. "The support and giving by Fanatics through the Cincinnati Reds helps St. Elizabeth associates continue to provide safe and compassionate care to our patients while remaining as safe as possible. We want to thank Fanatics and the Reds for the generous donation of these cloth masks. We would also like to thank our community for its continued support as we lead the Northern Kentucky region to become one of the healthiest communities in America."
"TriHealth is grateful to Fanatics, Major League Baseball and the Cincinnati Reds for supporting our frontline healthcare workers during the COVID-19 crisis in such a unique way," said Jeanette Altenau, director of community relations for TriHealth. "Today, team members across all of TriHealth are greeting our patients wearing masks produced from the exact same jersey materials that our Reds players wear on the field and is a wonderful way to illustrate the power of these two Cincinnati hometown leaders."
Fanatics has now manufactured over one million masks and gowns, the goal it had set out to achieve at the beginning of the program. MLB and Fanatics are absorbing all costs to manufacture these items, which comes out to a $3 million donation that will be split between the two partners.
"I'm proud that Major League Baseball can partner with Fanatics to help support the brave healthcare workers and emergency personnel who are on the front lines of helping patients with COVID-19," Manfred said. "We hope this effort can play a part in coming together as a community to help us through this challenging situation."