Hoover's 1st save chance doesn't go as planned
Reds closer called on for four-out save, but allows grand slam in eighth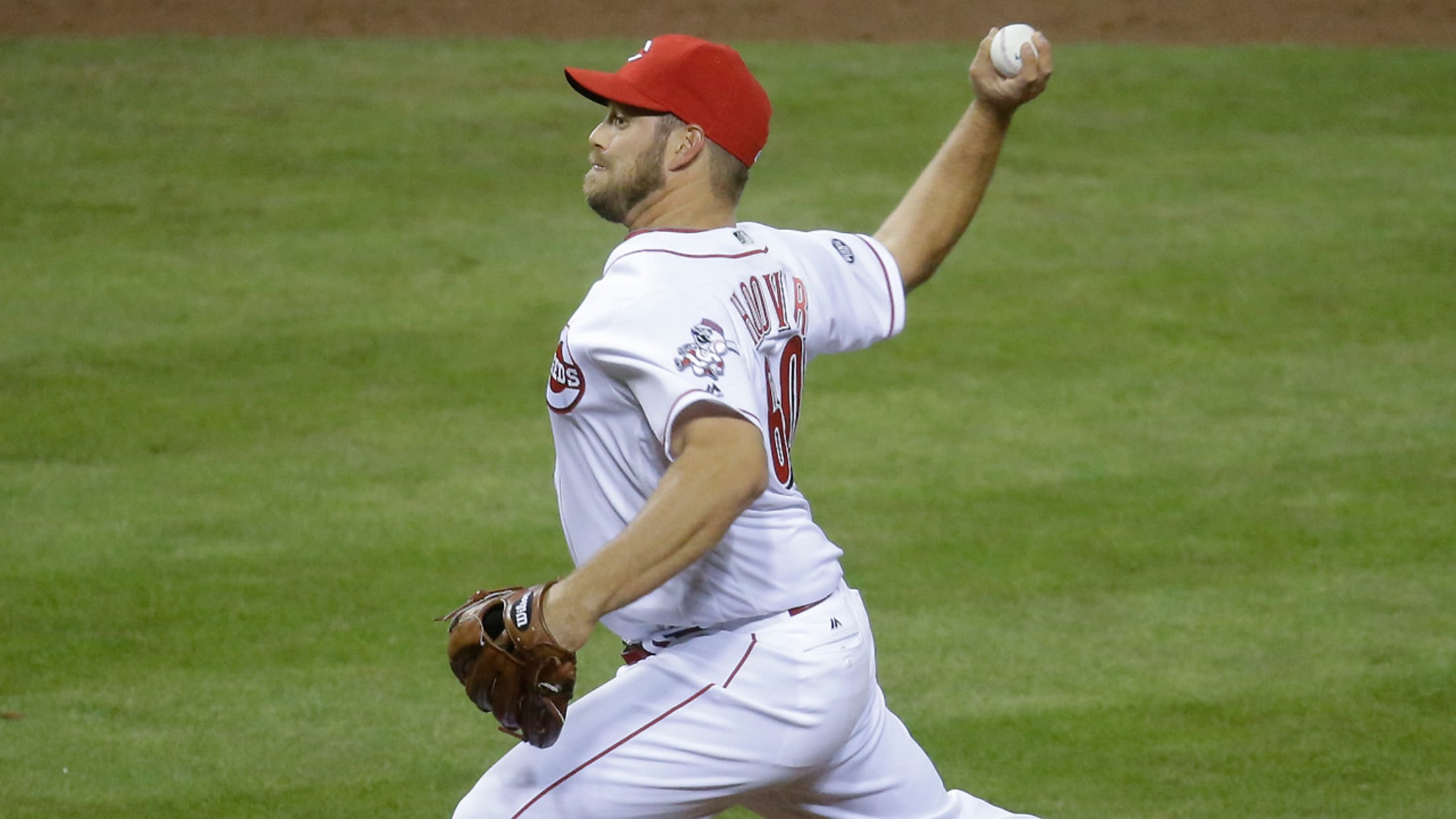 J.J. Hoover had dominated Starling Marte before allowing a grand slam to the Pittsburgh left fielder Friday. (AP)
CINCINNATI -- The other four clubs in the National League Central had to say a collective "thank you" the day the Reds traded Aroldis Chapman to the New York Yankees. While it was a trade no one can dispute the Reds needed to make for the future well-being of the
CINCINNATI -- The other four clubs in the National League Central had to say a collective "thank you" the day the Reds traded Aroldis Chapman to the New York Yankees. While it was a trade no one can dispute the Reds needed to make for the future well-being of the organization, the reality of what it means to the team in the here-and-now showed itself Friday night.
Pittsburgh's Starling Marte hit a grand slam off new Reds closer J.J. Hoover with two outs in the eighth inning that proved to be the decisive blow in a 6-5 loss. Hoover had pitched a perfect inning against Philadelphia on Opening Day to close out a 6-2 victory in a non-save situation, but he was denied the opportunity at a four-out save Friday when he left a slider too far up in the zone.
Hoover had struck out Marte eight times in 14 previous at-bats and given up just one single in those battles, but this time Marte got the better of the matchup.
"It was just a slider that hung up. I didn't execute it to the best of my ability and he got it," said Hoover, who didn't shy away from any postgame scrutiny at his locker.
Hoover has five career saves, including one last season when he enjoyed a bounce-back campaign. After going 1-10 with a 4.88 ERA and allowing 13 home runs in 54 appearances while being sent down to the Minors in 2014, Hoover went 8-2 with 2.94 ERA in 67 games last season. He gave up just 44 hits and 24 runs in 64 1/3 innings and cut his home runs allowed to seven.
Ross Ohlendorf retired the first two batters he faced in the eighth but hit John Jaso with a pitch and walked Andrew McCutchen before David Freese reached on an infield single to load the bases. Manager Bryan Price called on Hoover to end the threat.
"You get a matchup where Marte is 1-for-14 off of Hoover with eight strikeouts and he hits a home run," said Price. "It's an odd game. It really was an unusual game. A lot of strange things going on."
Chapman faced the Pirates 40 times while with the Reds. He had 19 saves with a 1-2 record and a 0.90 ERA. He only allowed four runs to Pittsburgh in 40 innings of work, none via a home run. All told, Chapman pitched in 146 games against the other current members of the NL Central and saved 72 games against them. He only gave up 20 runs to them and three home runs.
Rarely, also, was Chapman asked to get more than three outs for his saves. That's something Price asked Hoover to do Friday. He'll likely ask the same of his new closer again soon.
"Any time I'm called to get an out, I want to go in and do the job, especially when a fellow bullpen mate has got runners out there," said Hoover. "Unfortunately, tonight I didn't do the job."
Kevin Goheen is a contributor to MLB.com.