Reds Past & Present: Pokey Reese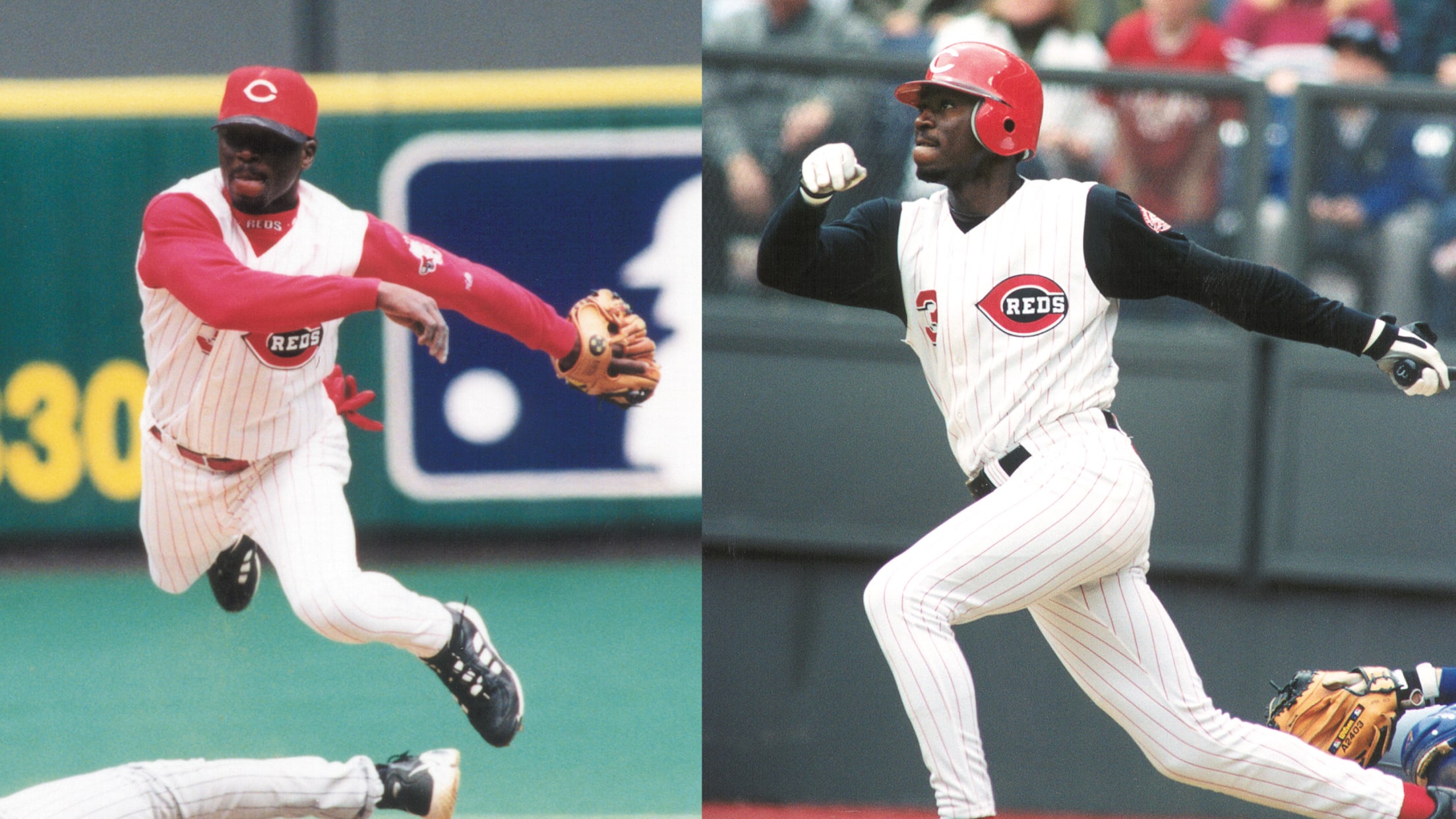 Even with a career highlighted by a World Series championship as a member of the Boston Red Sox in 2004, Pokey Reese has not forgotten about the team that gave him his start.Reese was drafted by the Cincinnati Reds in the first round (20th overall) of the 1991 First-Year Player
Even with a career highlighted by a World Series championship as a member of the Boston Red Sox in 2004, Pokey Reese has not forgotten about the team that gave him his start.
Reese was drafted by the Cincinnati Reds in the first round (20th overall) of the 1991 First-Year Player Draft. Nowadays, most teams are looking to put their early picks on the fast track and get them Major League ready as soon as possible. Reese spent six years in the minors before getting his first taste of the big leagues, but this did not discourage him.
"I thought it was good for me," he said. "Coming out of high school I had never used a wooden bat before so that was something I had to get adjusted to. And my body frame was a little on the light side so it gave me time to get my body developed and get ready to make the next step to the majors. So I tell people to this day that the minor leagues were some of the best times in my baseball career. Riding the bus, the long bus trips with your teammates, getting to know them, and just having fun."
Reese debuted with the Reds in 1997. He was expecting a quick stint as an injury replacement and to head back down to Triple-A immediately after, but just like his childhood nickname, Pokey stuck around and by mid-June became a fixture in the starting lineup. Nerves naturally played a part early on, especially when he found himself playing alongside legendary shortstop Barry Larkin.
"It was a great experience," he said. "Barry is a Hall of Famer as we all know and as a youngster I was bright eyed with the big lights but he helped calm me down. I didn't ask a lot of questions, and he didn't give out a lot of advice. All I did was follow his lead. He came in everyday, took the field, got his work done and got his ground balls, and took all that stuff serious. That's what I got from him."
Reese clearly did his due diligence studying his three-time Rawlings Gold Glove Award-winning teammate. The South Carolina native collected some hardware of his own and took home a Gold Glove at second base in 1999 and 2000. His defense was his calling card, but he also developed into a capable hitter and displayed serious speed on the bases.
His best individual campaign came in 1999 when he hit .285 with 10 home runs, 52 RBIs, 37 doubles and 38 stolen bases. It is no coincidence these numbers coincided with arguably the best Reds team of that era, a 96-67 club that lost in a one-game playoff to the Mets.
"I still think about those guys to this day, they are good friends of mine," he said. "Greg Vaughn came over, coming off the '98 season with the Padres in the World Series so we knew what type of person and player he was. The first day he got there he pulled everybody in the batting cage and told everybody this is how we're going to go to work and that's what we did. Barry was the captain and Vaughny came over and established himself as a leader so we just followed those two guys' leads. Man, what a year. Great guys, great teammates, one of the best times I ever had playing."
Among those great guys he referenced was manager Jack McKeon, who was at the helm for four of the infielder's five Cincinnati seasons. McKeon has long been one of the most respected figures in baseball, and Reese echoed that sentiment. The 1999 National League Manager of the Year gave Reese the opportunity to play from the get-go and stuck with him, even when the organization brought in different players to challenge him at his position. In addition, Reese and his teammates bought into McKeon's managing style.
"He told us he had two rules: Be on time, and give 100 percent every time you're out there," Reese said. "And that's what we did. He let his coaches coach, and if something needed to be said, he'd pull you aside, smoking his stogie, walk you out or come out to your position, and let you know what needs to be done. He didn't have a lot of rules and we respected that. We came in on time and gave 100 percent. He was one of the great guys I've played for in baseball."
After his Queen City tenure ended, Reese played a couple years in Pittsburgh before wrapping up his Major League career in dramatic fashion with the Red Sox in 2004. He was part of the team that erased a 3-0 deficit to the Yankees in the American League Championship Series and inspired its own "30 for 30" episode. "Every time that comes on, I'm in front of the TV," he said. Reese actually recorded the final putout in that series. Boston would go on to sweep the Cardinals in the Fall Classic, giving the Red Sox their first World Series crown since 1918.
Once officially retired from baseball in 2008, Reese reveled in the chance to simply be a fan of the game he gave so much to. He enjoyed getting to sit back, watch baseball and root for certain players, something you cannot really do while playing. In addition to some R&R, he also ran a small trucking company for about four years and currently serves as the assistant softball coach at South Carolina State University.
While his playing days in Cincinnati came to a close 16 years ago, the city holds a special place in his heart. He still has direct ties to Cincinnati as his son attends and plays football at Moeller High School, so Reese comes back to town when he can. His home base may be back in South Carolina, but his bond with Cincinnati remains strong.
"I will always remember the way the city supported us," he said. "The fans were great and I played with a lot of great guys. All my teammates, I didn't have a bad experience with any of them. Just going in every day, playing hard for those guys and the city supporting us. Cincinnati is like my second home and I love the place. I'm glad the Reds gave me the opportunity to have that experience."