Struggling Sampson sent to Triple-A for seasoning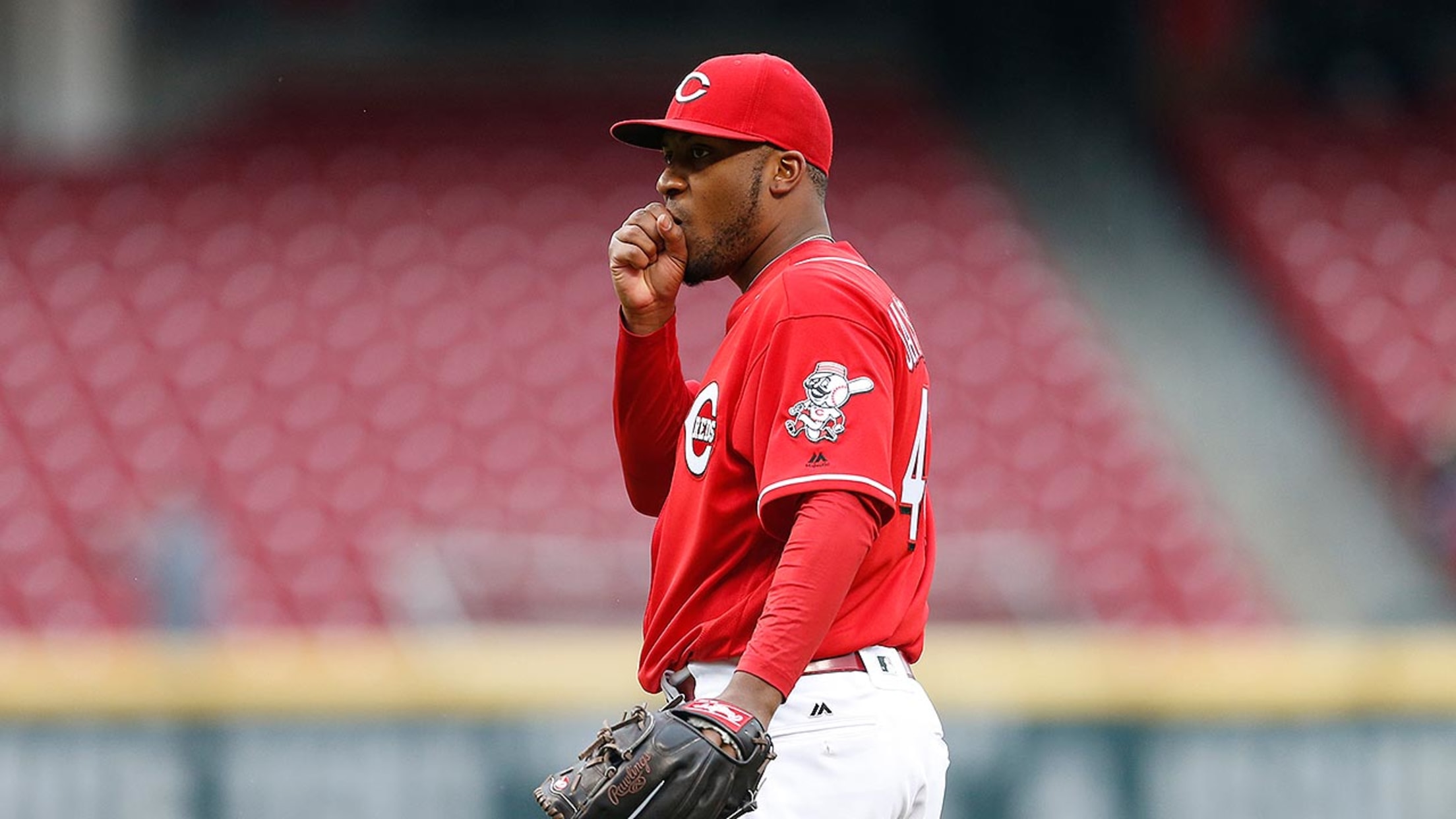 A starter in the second half of 2015, Keyvius Sampson was looked at as a long relief option this year. (AP)
ST. LOUIS -- To make room on the 25-man roster for the activation of starting pitcher Jon Moscot on Sunday, the Reds optioned reliever Keyvius Sampson to Triple-A Louisville. The move gives Cincinnati a seven-man bullpen.Sampson, who appeared in two games after breaking camp with the club, struggled. He allowed
ST. LOUIS -- To make room on the 25-man roster for the activation of starting pitcher Jon Moscot on Sunday, the Reds optioned reliever Keyvius Sampson to Triple-A Louisville. The move gives Cincinnati a seven-man bullpen.
Sampson, who appeared in two games after breaking camp with the club, struggled. He allowed four earned runs and four hits, including two home runs, over three innings with four walks and three strikeouts. He last pitched on Wednesday vs. the Cubs, needing 45 pitches over two innings.
"It wasn't real sharp," Reds manager Bryan Price said of Sampson's work thus far. "Transitioning back into the bullpen, I think he needs the regular work, just to get acclimated to come out of the bullpen and being sharp. I know it's tough -- two outings in 11 games. It's more challenging to stay sharp that way."
The Reds tried to use Sampson as a starter in the second half of last season, but looked at him as a long relief option this year. Price felt Sampson could still help the team down the road.
"We believe this kid has the ability to pitch at this level, especially out of the bullpen," Price said. "In order to do so, he's going to have to come into these games and command his stuff. So, going to Triple-A is the right time for Keyvius."