Hoskins to see more time at 1B? 'It's possible'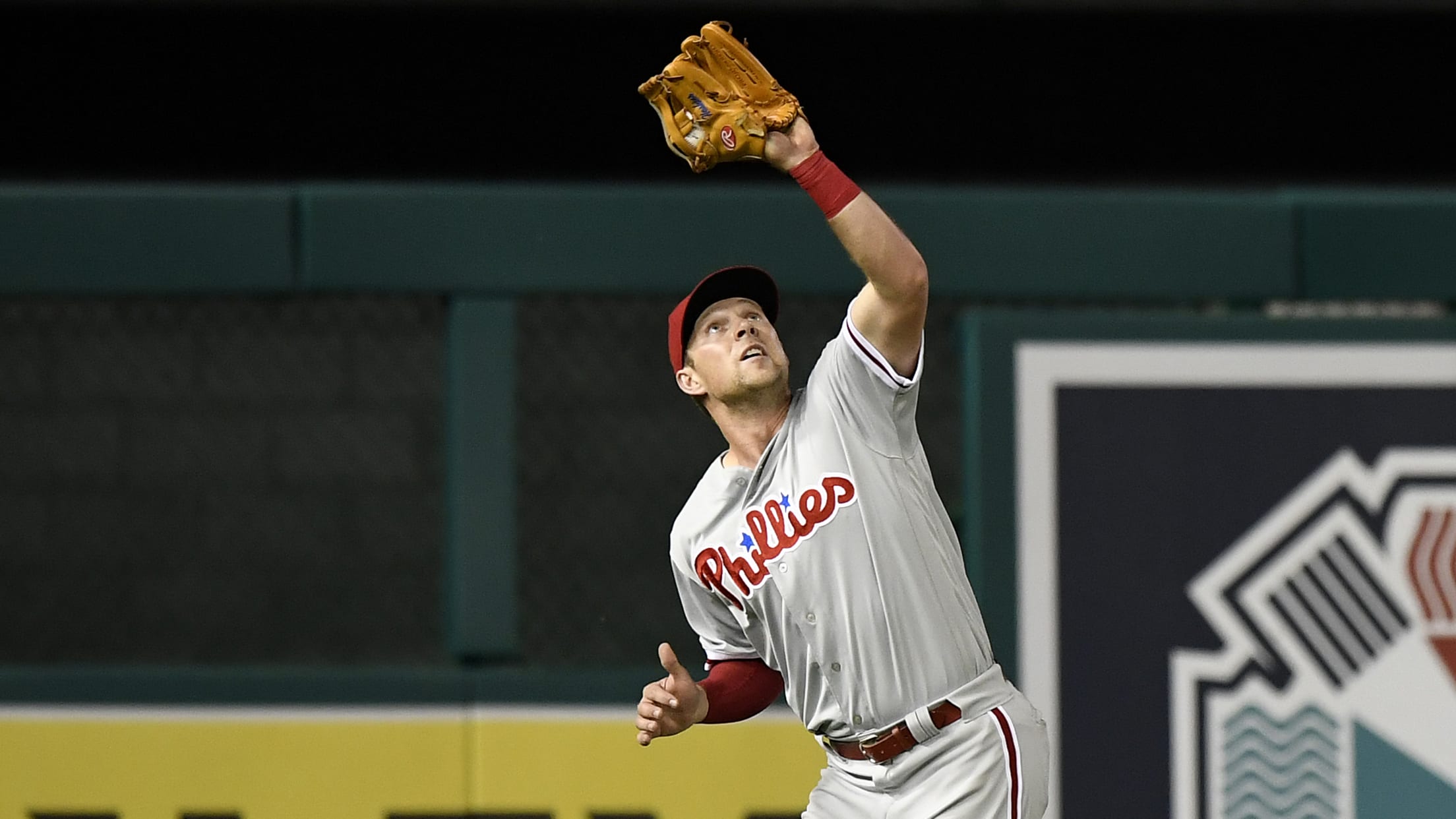 WASHINGTON, DC - MAY 04: Rhys Hoskins #17 of the Philadelphia Phillies catches a fly ball hit by Bryce Harper #34 of the Washington Nationals (not pictured) in the eighth inning at Nationals Park on May 4, 2018 in Washington, DC. (Photo by Patrick McDermott/Getty Images) (Patrick McDermott/Getty Images)
PHILADELPHIA -- Rhys Hoskins will play first base for the Phillies on Friday night against the Marlins. Hoskins, who has made 87 percent of his Major League starts in left field, could line up more at first base over the regular season's final three weeks.But it's not something Phillies manager
PHILADELPHIA -- Rhys Hoskins will play first base for the Phillies on Friday night against the Marlins. Hoskins, who has made 87 percent of his Major League starts in left field, could line up more at first base over the regular season's final three weeks.
But it's not something Phillies manager Gabe Kapler committed to on Friday.
"It's possible," said Kapler, who also noted he wanted to get extra right-handed bats in the lineup against Marlins lefty Wei-Yin Chen.
After fading 7 1/2 games behind the Braves and out of the playoff race, the Phillies might be thinking of moving Hoskins back to first base in the 2019 season and opening a starting spot in left field. Hoskins spent the majority of his Minor League career at first base, but he's made just three starts at the position in 2018.
Carlos Santana, the Phillies' regular first baseman, got the start at third base in Friday's series opener. Santana, who is in the first season of a three-year contract, made four prior starts at third base this season and 30 in his nine-year career.
Kapler said the team wants to be able to keep its options open with where players line up.
"I think one of the things that makes us flexible, what makes us open, is our willingness to not close any doors," Kapler said. "In this particular case, the way I look at it, is that we're not closing any doors."
Stephen Pianovich is a contributor for MLB.com based in Philadelphia.