Aurilia's home, winery spared worst from fires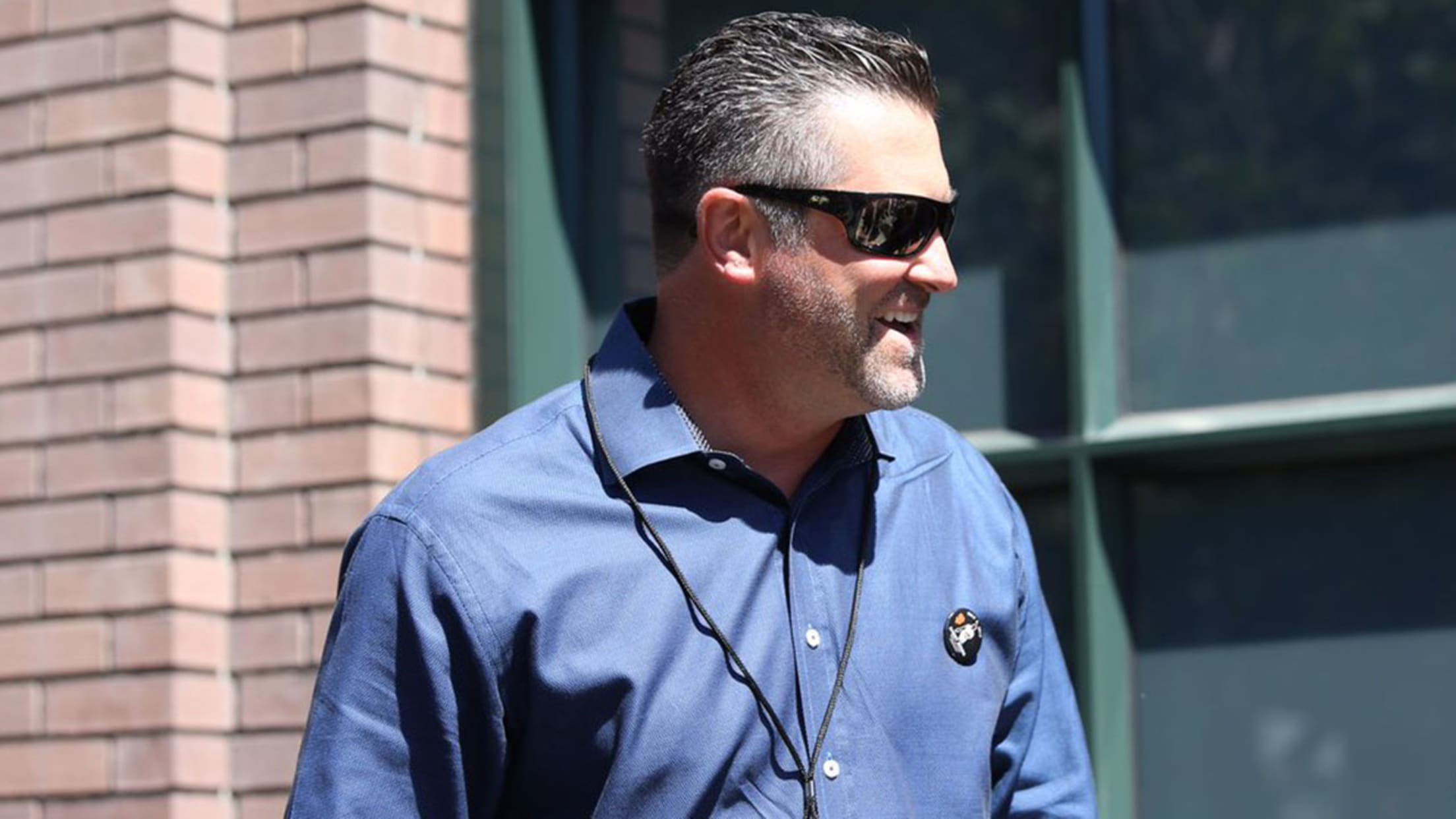 Ex-Giant Rich Aurilia, who co-owns a Napa Valley winery with Dodgers manager Dave Roberts, was spared the worst from the California wildfires. (Photo: @SFGiants)
SAN FRANCISCO -- Rich Aurilia was spared from the terrible toll of the wildfires that continue to ravage much of northern California. But he felt the heat nonetheless.Aurilia happened to be in the area with his family when the flames began spreading Oct. 8. By Wednesday, they had returned to
SAN FRANCISCO -- Rich Aurilia was spared from the terrible toll of the wildfires that continue to ravage much of northern California. But he felt the heat nonetheless.
Aurilia happened to be in the area with his family when the flames began spreading Oct. 8. By Wednesday, they had returned to safety at their home near Phoenix.
But the growing devastation followed Aurilia, the former Giants infielder who co-owns Red Stitch Wine with Dodgers manager Dave Roberts and John Miceks.
"I didn't really sleep until [Saturday] night," Aurilia said over the weekend.
Aurilia, whose winery gathers its grapes for cabernet in the Napa Valley, received constant updates about the blazes -- not just for business reasons, but also to address personal concerns. Aurilia said that three friends of his lost their homes, including Dan Kosta, who's also in the wine business. In fact, the Aurilias dined at Kosta's house on the night the fires erupted.
Aurilia related that just a few hours after that meal, Kostas took his family, including three sons and a dog, to a clearing on a hill "and watched their home burn."
As of Monday morning, more than 40,000 people remained evacuated as a result of the fires, which had claimed 41 lives. Aurilia, who spent 12 of his 15 big-league seasons with the Giants and provides pre- and post-game commentary on some of their telecasts, considered himself and his family beyond lucky to have avoided disaster.
"We're in debt to all those first responders and everybody who went over there to help," said Aurilia, whose home in Healdsburg was uncomfortably close to the fires, but remained untouched.
Aurilia nevertheless witnessed the breadth and depth of the property damage caused by the fires. "It literally looked like a war zone," he said.
Though it's time to harvest grapes for fresh batches of cabernet, Aurilia and other vintners have more essential priorities to consider than profit motive. "It hasn't even crossed my mind," Aurilia said of this year's harvest.
Besides, one of Aurilia's partners has another pressing distraction.
"Dave's busy with trying to beat the Cubs," Aurilia said.