Rodriguez enters spring relaxed, assured of role
Right-hander enjoyed breakthrough to Majors in 2018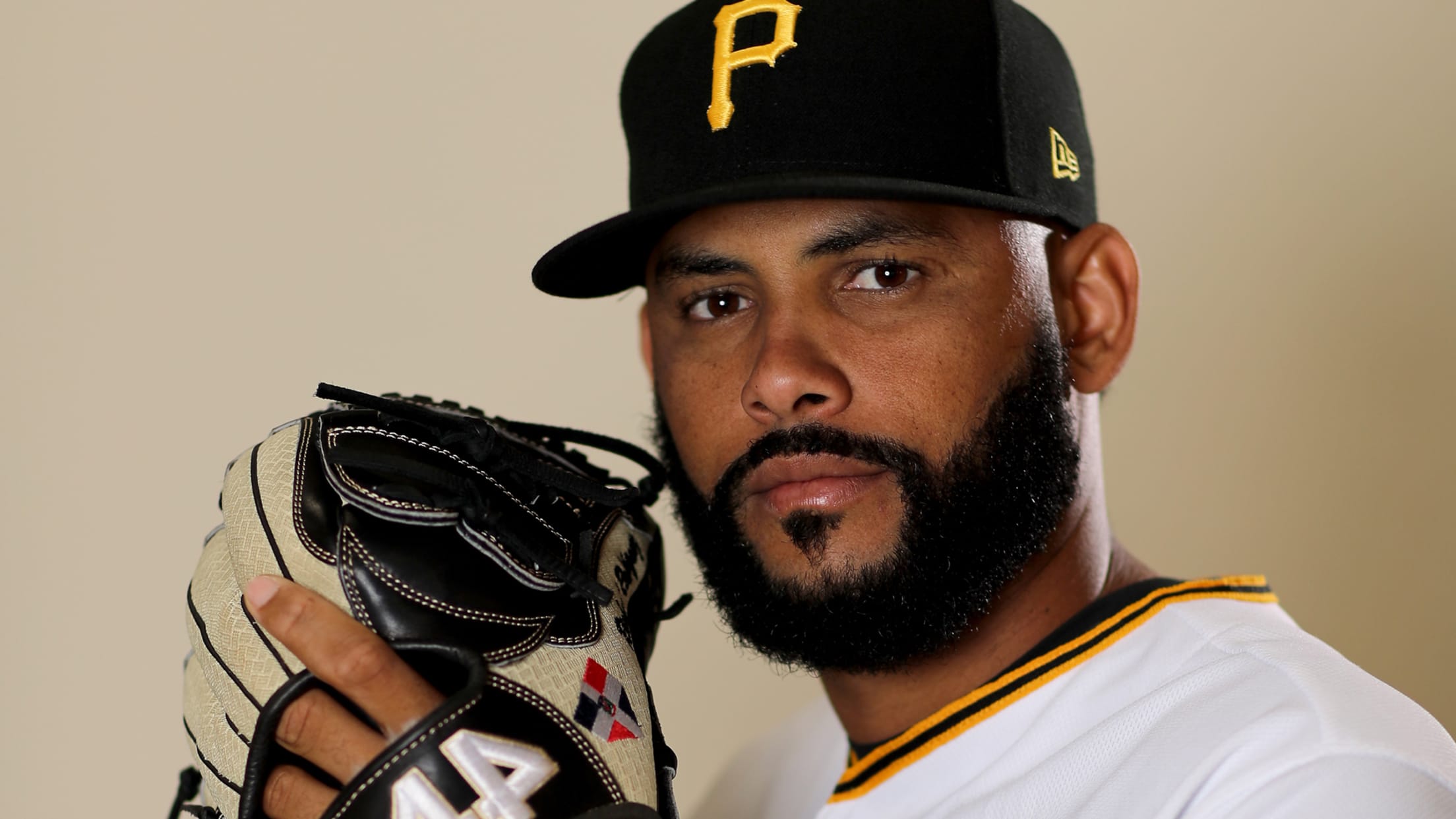 FORT MYERS, Fla. -- It was a different kind of offseason for Richard Rodríguez. No pitching. No winter ball. No worrying about where he would be come spring. For the first time in five years, Rodriguez rested. He left his family farm in the Dominican Republic and traveled with his
FORT MYERS, Fla. -- It was a different kind of offseason for Richard Rodríguez. No pitching. No winter ball. No worrying about where he would be come spring.
For the first time in five years, Rodriguez rested. He left his family farm in the Dominican Republic and traveled with his family to the beach in nearby Puerto Plata. He had time for one of his favorite hobbies: fishing.
After overcoming the odds as a 28-year-old rookie last season, Rodriguez earned a little break.
"I had a really good offseason," Rodriguez said through interpreter Mike Gonzalez. "Enjoyed a lot of downtime. Then when it was time to start getting ready for the season, I worked very hard and trained very hard, got back into my regimen and came back ready."
Rodriguez, who pitched a perfect sixth inning in the Pirates' 6-1 win over the Red Sox on Wednesday at jetBlue Park, does not have to prove himself this Spring Training, at least not in the way he did before. He has a job secured in Pittsburgh's bullpen along with closer Felipe Vázquez and setup men Keone Kela and Kyle Crick.
It would have been hard to envision this for Rodriguez a year ago. His only previous Major League experience came in September 2017, when the Orioles cut him after five uninspiring outings. He became a Minor League free agent and signed a Minor League deal with the Pirates that came with an invitation to Spring Training.
According to a FanGraphs study in 2013, approximately 1 percent of Minor League free agents record at least 0.5 Wins Above Replacement in the Majors the following season. There were a few of them last year, including Twins reliever Matt Magill and Tigers infielder Niko Goodrum. Then there was the unlikely success of Rodriguez, who matched well-known relievers Aroldis Chapman and Dellin Betances with 1.7 bWAR.
"It's a special story," Bucs manager Clint Hurdle said. "You don't hear it or see it a lot, for sure."
Rodriguez came in ready last spring after playing winter ball in the Dominican Republic, as he did every year from 2014-17. Then it was just a matter of Hurdle, pitching coach Ray Searage and bullpen coach Euclides Rojas making Rodriguez feel welcome.
"When I look back, I was always confident as a pitcher. I always knew what I had to offer," Rodriguez said. "I always believed in my tools, but there's something special about when the coaching staff and your teammates instill that confidence in you."
The Pirates called up Rodriguez on April 13, and he never gave them a reason to send him back to Triple-A. By the middle of the season, he was a legitimate late-inning reliever. The right-hander posted a 2.47 ERA with 88 strikeouts and only 19 walks in 69 1/3 innings over 63 appearances.
"I told Richard that's one of the more unique cases I've ever been around, to have a guy come in with limited Major League experience – and there wasn't a lot of good to hunt in the limited Major League experience," Hurdle said. "However, the Triple-A numbers were real. There were things and indicators that spoke to you about, 'Wow, if we can get this to translate at the Major League level, he could be an interesting guy.'"
The Pirates' scouts and analysts recognized that untapped potential within his seemingly underwhelming two-pitch arsenal.
Rodriguez's average fastball velocity (92.9 mph) ranked in the 53rd percentile among all pitchers last season, according to Statcast, but his average fastball spin rate (2,374 rpm) ranked in the 82nd percentile. He threw that pitch 75.2 percent of the time last season, and 25.4 percent of his fastballs landed in the upper third of the strike zone, a location where high-spin fastballs are typically most effective. Rodriguez set himself up well by getting ahead of hitters, as he threw a first-pitch strike 69.9 percent of the time last season.
"His mechanics are weird, different. Delivery is different," catcher Francisco Cervelli said. "This guy's not afraid to throw his fastball and get people out. He doesn't make it so hard. Just throw it, and whatever happens, happens.
"He's a fun guy. He's a quiet guy. But when he's pitching, it's different. He's a pitbull. He knows he's going to get three hitters, so for those three hitters, he's locked in."