Ankiel admits to drinking before game to cope with 'yips'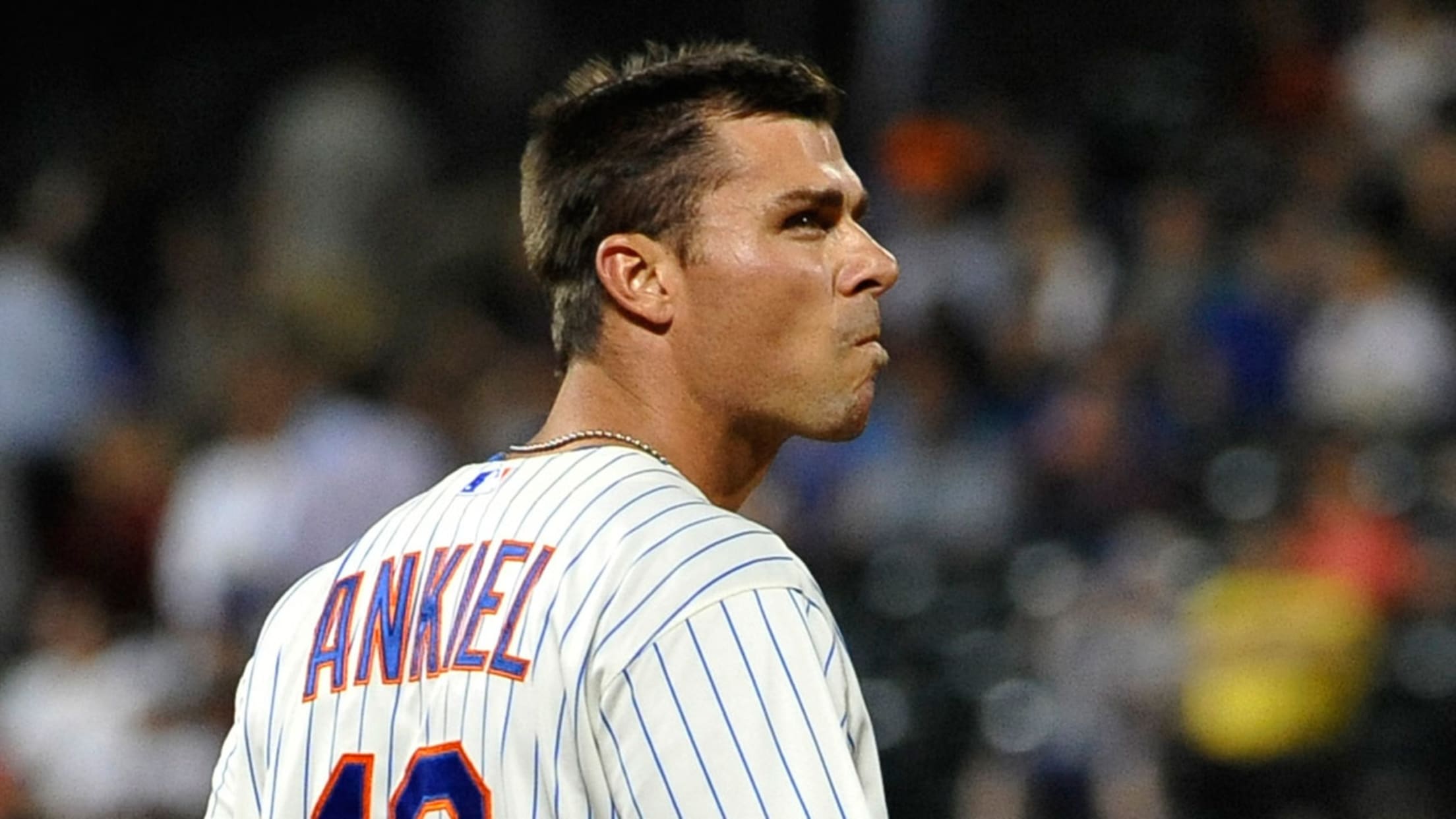 Rick Ankiel played for six teams over an 11-year career, the final seven of which he spent as an outfielder. (AP)
Longtime St. Louis Cardinals pitcher/outfielder Rick Ankiel admitted Monday in an interview plugging his new book that he drank vodka before the 2001 season opener to calm his nerves following his postseason meltdown in 2000.Ankiel infamously threw five wild pitches in Game 1 of the National League Division Series against
Longtime St. Louis Cardinals pitcher/outfielder Rick Ankiel admitted Monday in an interview plugging his new book that he drank vodka before the 2001 season opener to calm his nerves following his postseason meltdown in 2000.
Ankiel infamously threw five wild pitches in Game 1 of the National League Division Series against the Braves, and he followed that up with throwing five balls to the backstop in Game 2 of the NL Championship Series against the Mets. He also threw two wild pitches in relief in Game 5 of the NLCS.
Ankiel's next start didn't come until the following season, when he started the Cardinals' sixth game in Arizona. He told "The Ryan Kelley Morning After" on 590 The Fan that he drank vodka before his start for the first time in his career.
"Before that game … I'm scared to death. I know I have no chance," Ankiel said. "Feeling the pressure of all that, right before the game, I get a bottle of vodka. I just started drinking vodka. Lo and behold, it kind of tamed the monster and I was able to do what I wanted. I'm sitting on the bench feeling crazy I have to drink vodka to pitch through this.
"It worked for that game. … It was one of those things like the yips, the monster, the disease … it didn't fight fair, so I felt like I wasn't going to fight fair either."
Ankiel earned the win that day -- the last of his career -- by allowing two runs on three hits in five innings. It was one of only six starts he made in 2001, posting a 7.13 ERA. He pitched five more games of relief in '04 before converting to the outfield and playing in the Majors until '13.
Ankiel's book, "The Phenomenon: Pressure, the Yips and the Pitch that Changed My Life," comes out on April 18.