Hahn: Sox expect to be more competitive in '19
Chicago hopes young talent will continue to boost roster; in position for 'economic flexibility' moving forward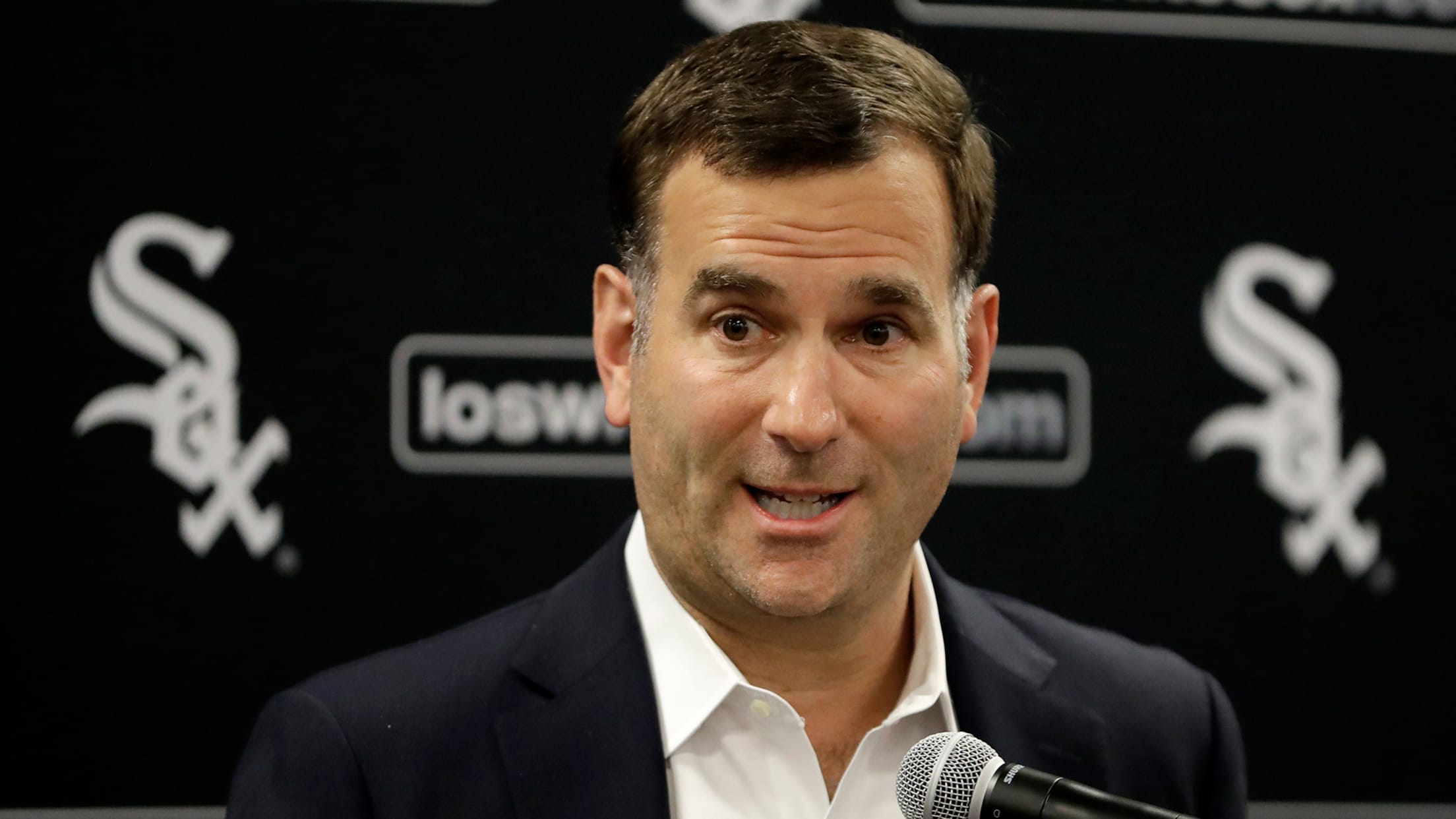 CHICAGO -- The word "contend" was not one White Sox general manager Rick Hahn was ready to use in relation to the 2019 team during his 23-minute season-ending interview Wednesday evening."It's too early to answer the 'contend' question," Hahn said. "I don't think it's too early to say we expect
CHICAGO -- The word "contend" was not one White Sox general manager Rick Hahn was ready to use in relation to the 2019 team during his 23-minute season-ending interview Wednesday evening.
"It's too early to answer the 'contend' question," Hahn said. "I don't think it's too early to say we expect to be certainly more competitive."
Part of that increased competitiveness comes from the valuable development and progress made by young standouts such as Tim Anderson, Yoan Moncada, Reynaldo Lopez, Lucas Giolito and Carlos Rodon, to name a few, as part of the 2018 campaign. It certainly wasn't perfect, much like the team as a whole, but there were forward steps taken.
There also will be an additional influx of young talent arriving in Chicago next season, ranging from outfielder Eloy Jimenez, the team's No. 1 prospect per MLB Pipeline, for most of the year, to other late-season arrivals such as right-handed starter Dylan Cease.
"As to whether we'll be ready to contend, a lot of that depends on the moves we make this offseason," Hahn said. "It depends on how quickly this development takes place at the Minor League level, and when guys are ready for Chicago."
Hahn didn't venture into specific players who will be available via free agency, so the names of Manny Machado and Bryce Harper didn't come up aside from casual conversations among the media and fan base. Hahn talked about the need for pitching in general, as part of the rotation -- with Michael Kopech gone for '19 after Tommy John surgery -- and in the bullpen to supplement a core of burgeoning young arms.
With the White Sox having no more than $10.9 million committed to the payroll before arbitration over the next five years per Cot's Contracts, Chicago is in position to make significant moves. These have been described in the past as finishing moves for the rebuild, but the White Sox don't have to wait until that finishing point arrives to add impact players.
"You can't always control when certain players become available," Hahn said. "You can say in 2020 or 2021 we expect to be this, and we know we are going to need X. You can't look at the projected free agent and say that player will be available, much less that player will be a White Sox when the time comes.
"If we see long-term pieces that make sense, in addition to augmenting the pitching or filling certain needs for 2019, we have the flexibility to pursue them and we are going to be opportunistic and respond to the market accordingly. We have, as part of this process, purposely put ourselves in a position where we have a great deal of economic flexibility moving forward.
"We've made no secret that when the time comes for as we've described adding more finishing pieces that we knew those were going to have to come via free agency," Hahn said. "While we are not yet in a position realistically to be adding so called finishing pieces, we are in a position where we need to be opportunistic with regards to the free agent market."
When Hahn addressed the 2018 outlook some 11 months ago, he expected it to potentially be the most difficult year of the rebuild. Hahn admitted Wednesday that expectation was proven correct. But a fair number of positives existed over the season, even if they didn't translate directly into team results.
"There's been an element of progress, not simply with the passage of time, of getting us closer to where we need to be for the long term, but with some of the development we've seen at the big league level as well as the Minor League level," Hahn said. "There have been many signs of progress throughout the organization, and we're certainly closer now than we were 12 months ago, to being ready to contend."