Like Moncada, Alexei's pregame meal bit odd
Former White Sox SS ate Krispy Kreme sandwich with mayo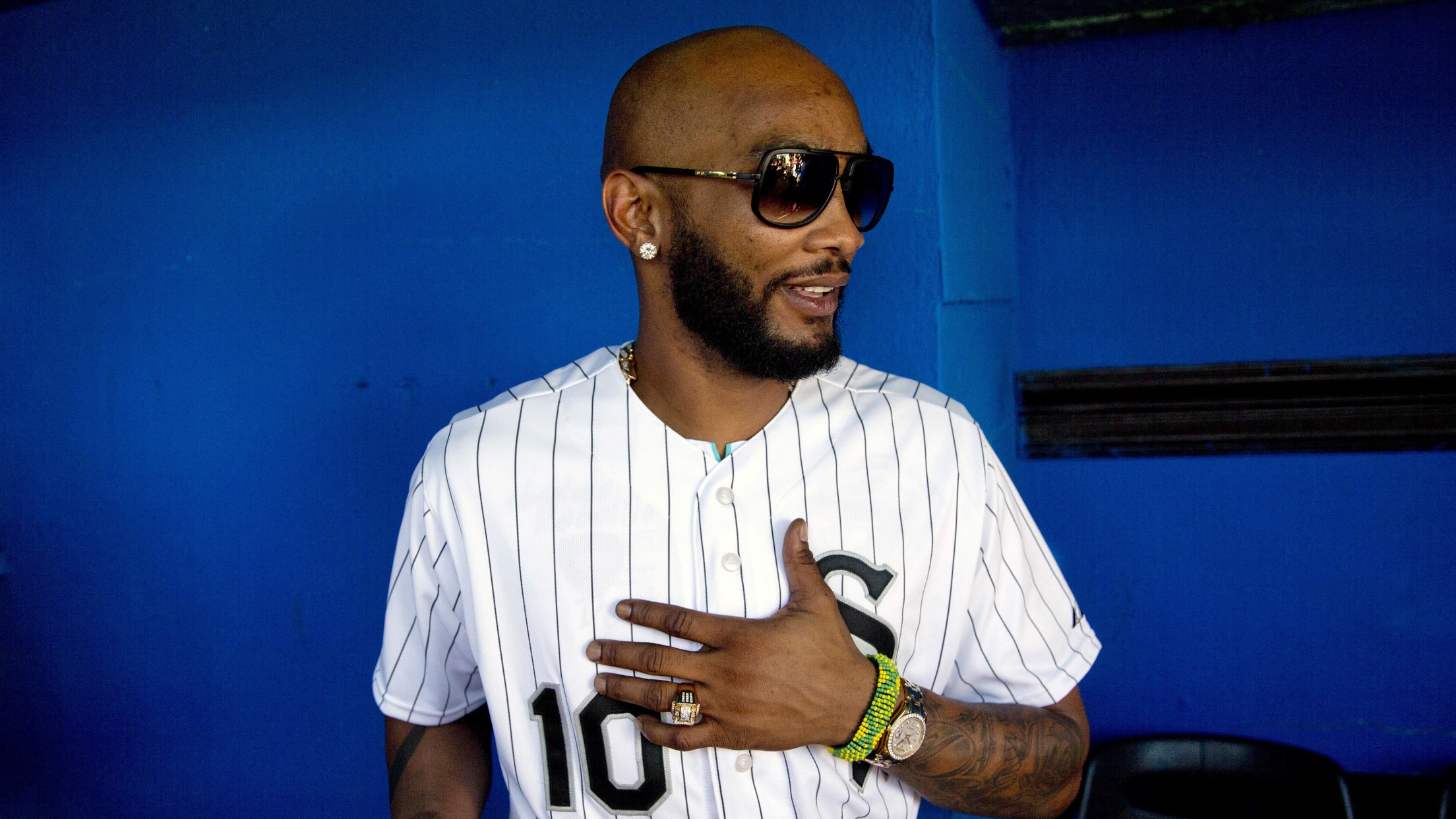 Judging by his 6-foot-2, 180-pound frame, Alexei Ramirez's food choice didn't do much damage. (Ramon Espinosa/AP)
CHICAGO -- For those who enjoyed reports of Yoan Moncada's Twinkie infatuation, getting into triple-digits of consumption in one week as a teenager, White Sox general manager Rick Hahn one-upped that story Monday with a tale of Alexei Ramirez's rookie year in 2008."When we had [Ramirez's] debut in Cleveland, his
CHICAGO -- For those who enjoyed reports of Yoan Moncada's Twinkie infatuation, getting into triple-digits of consumption in one week as a teenager, White Sox general manager Rick Hahn one-upped that story Monday with a tale of Alexei Ramirez's rookie year in 2008.
"When we had [Ramirez's] debut in Cleveland, his Major League debut, he pregamed with two Krispy Kremes with mayonnaise in between," a smiling Hahn said before Monday's White Sox season opener against the Tigers was rained out. "He put them together and enjoyed that for his pregame meal. So we're not unaccustomed to the transition in his diet."
• Moncada eats up to 85 Twinkies a week
Ramirez, a Cuban countryman of Moncada, played from 2008-15 with the White Sox. He started in center field, moved to second base and eventually became a Gold Glove-caliber shortstop. Judging by his 6-foot-2, 180-pound frame, his food choice didn't do much damage.
Moncada, MLB's No. 2 prospect overall per MLBPipeline.com, begins his White Sox career as the second baseman for Triple-A Charlotte with the Knights opening International League play Thursday night against Norfolk. For what it's worth, Moncada played down the Twinkie story when asked about it at the start of Spring Training.
"It's not going to surprise me if he forces the issue and he's up here at some point this year," Hahn said.