Renteria honored by Cubs' gesture
White Sox manager receives Series ring from former club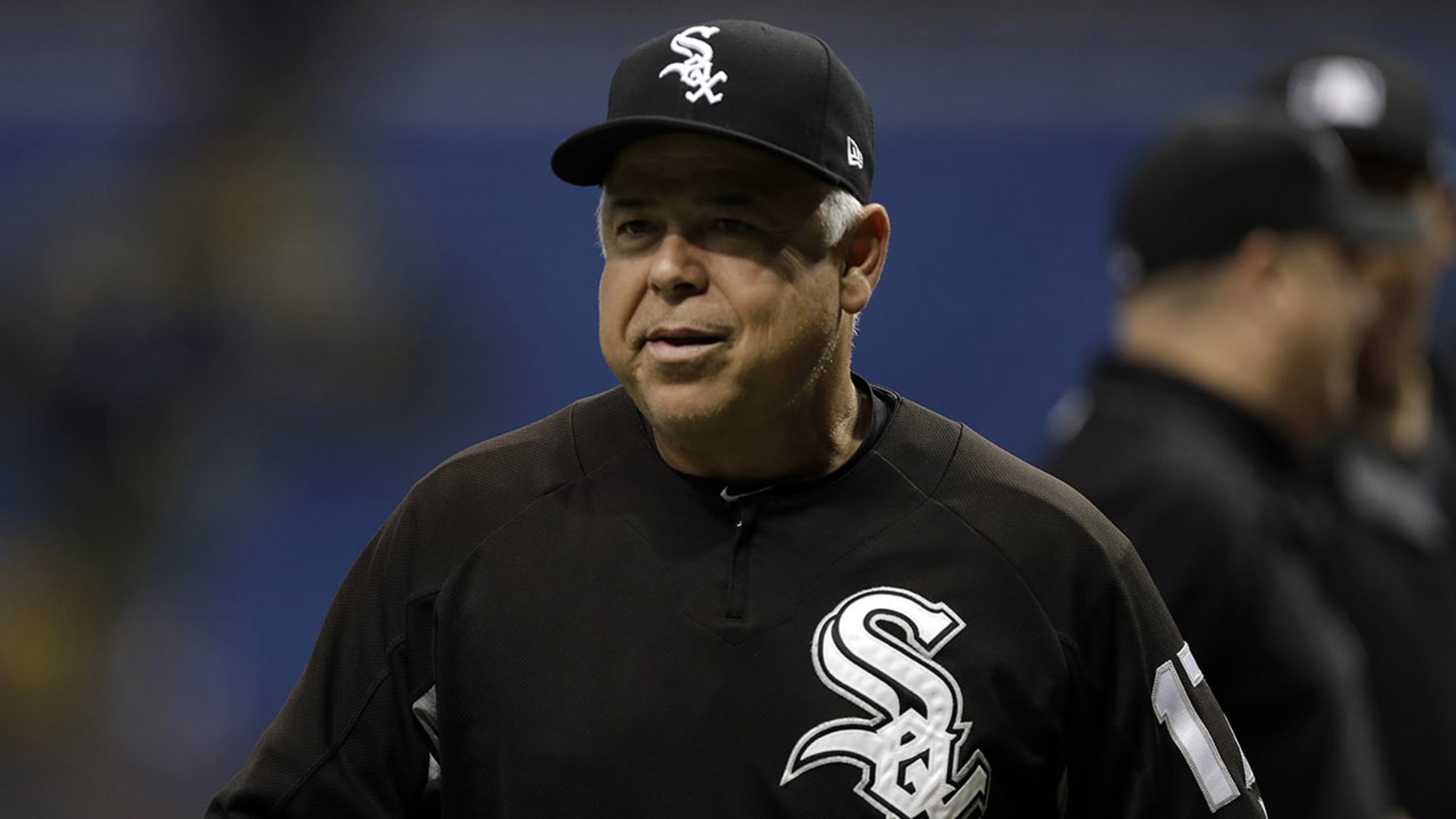 Rick Renteria was the Cubs' manager in 2014. (Getty Images)
LOS ANGELES -- As far as the Cubs are concerned, White Sox manager Rick Renteria's lone year as their manager in 2014 was a key to their World Series title last season.In acknowledgement of that, the Cubs presented Renteria with one of the 1,908 World Series rings they made after
LOS ANGELES -- As far as the Cubs are concerned, White Sox manager Rick Renteria's lone year as their manager in 2014 was a key to their World Series title last season.
In acknowledgement of that, the Cubs presented Renteria with one of the 1,908 World Series rings they made after breaking their 108-year title drought when the teams met at Wrigley Field in late July.
"I thought it was a classy gesture," said Renteria on receiving the ring, which was first reported Tuesday by USA Today's Bob Nightengale in an interview with White Sox owner Jerry Reinsdorf.
"Jed [Hoyer] came down and presented it to me. Again, I thought it was a tremendously kind gesture to share that with me. I'm very appreciative of it."
Renteria said last month that it was bittersweet to face the Cubs, who gave him his first managerial job. But he understood the team's reasoning behind hiring Joe Maddon the following season.
"It's a gesture from an organization that had the success that they needed to have," Renteria said. "They were trying to put closure to an extended time of drought. I thought it was just more of a sincere expression of mutual gratitude for what both of us did for the team.
"I guess mine was the opportunity to be there and deal with some of those young men and, obviously, there were a lot of people that came before me there and did what they did."
The Cubs went 71-91 in Renteria's season at the helm, finishing last in the National League Central. But it was a critical year for the development of players who were focal points in the Cubs' title run.
Anthony Rizzo belted a career-high 32 home runs and was selected to his first All-Star Game. Jacob Arrieta owned a 2.53 ERA through 25 starts, which were career bests at the time. Kyle Hendricks made his Major League debut and went 7-2 with a 2.46 ERA in 13 starts.
Renteria didn't coach or manage in 2015 but joined the White Sox the following year as their bench coach and was promoted to manager prior to this season.
Worth noting
• Matt Davidson took dry swings and was jogging on the field prior to Wednesday's game against the Dodgers, but the team said that a rehab stint was not imminent. Davidson has been out since Aug. 1 with a right wrist contusion.
• Tim Anderson's four career leadoff homers are tied for sixth in White Sox history, and his three this season have come in his last 29 starts out of the leadoff spot. He was batting eighth Wednesday, which Renteria said was matchup-related.
Ryan Posner is a contributor to MLB.com based in Los Angeles. He covered the White Sox on Wednesday.