Twins claim reliever Ramirez from Brewers
Veteran will join club Monday; Hughes transferred to 60-day DL, Chargois optioned to Triple-A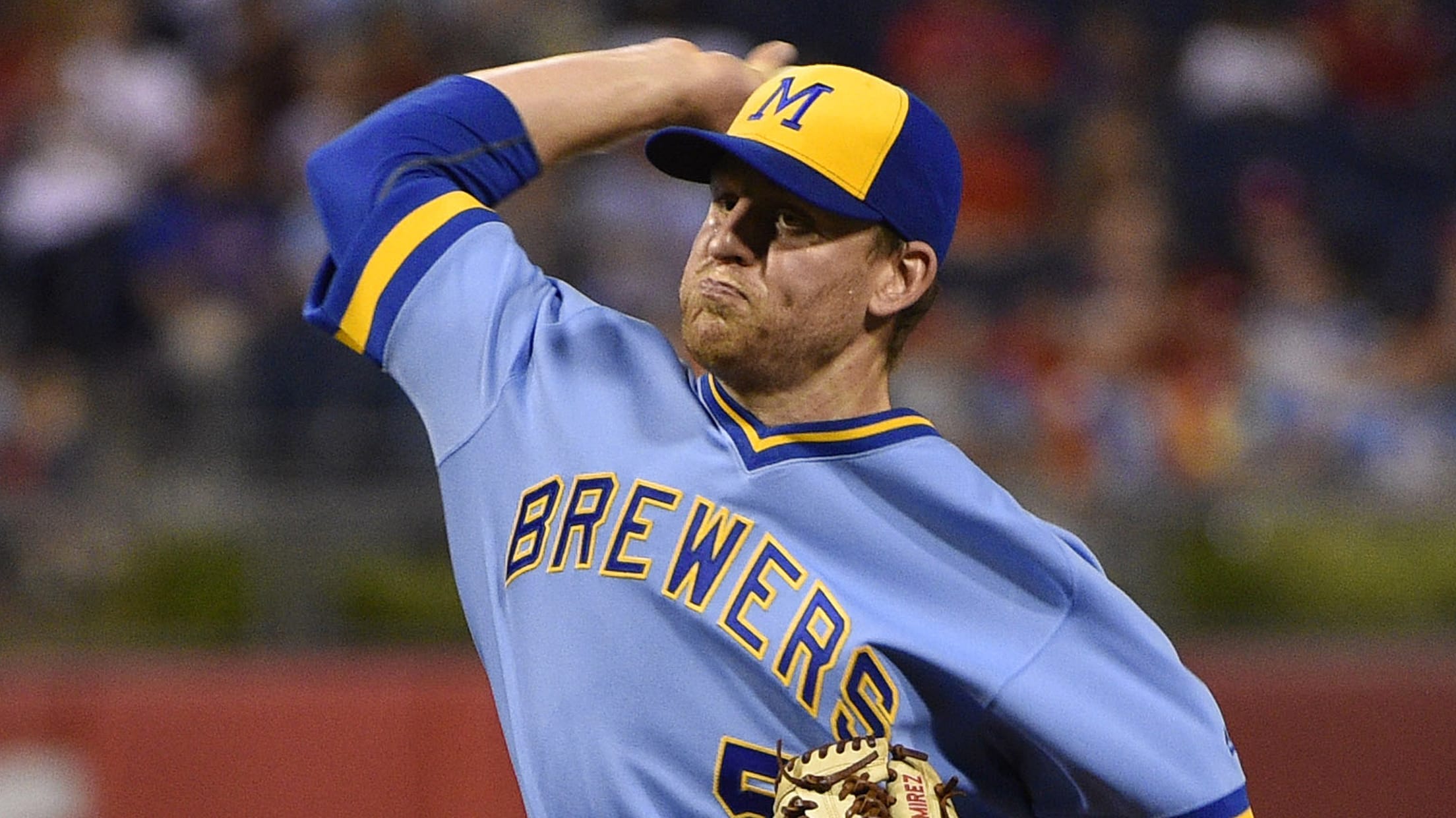 Neil Ramirez's best season came as a rookie in '14, when he had a 1.44 ERA in 43 2/3 innings. (AP) (Derik Hamilton/AP)
MINNEAPOLIS -- The Twins claimed right-handed reliever Neil Ramirez off waivers from the Brewers on Sunday, and he'll join the club on Monday, when they begin a three-game series in Anaheim.The Twins optioned right-hander J.T. Chargois to Triple-A Rochester after Sunday's 7-4 win over the Red Sox to make room
MINNEAPOLIS -- The Twins claimed right-handed reliever Neil Ramirez off waivers from the Brewers on Sunday, and he'll join the club on Monday, when they begin a three-game series in Anaheim.
The Twins optioned right-hander J.T. Chargois to Triple-A Rochester after Sunday's 7-4 win over the Red Sox to make room for Ramirez on the roster. Chargois gave up five runs while recording two outs in his Major League debut on Saturday. To make room for Ramirez on the 40-man roster, right-hander Phil Hughes was transferred to the 60-day disabled list.
Ramirez, who has a career 2.42 ERA but a 5.79 ERA this season, made two appearances with the Brewers, allowing two runs in 1 2/3 innings. The 27-year-old also made four appearances with the Cubs, giving up four runs over 7 2/3 innings before being claimed off waivers by Milwaukee on May 31.
"We like him," Twins general manager Terry Ryan said. "You're always trying to get better."
Ramirez's best season came as a rookie in 2014, when he posted a 1.44 ERA and struck out 53 in 43 2/3 innings. He was limited to 19 appearances last year, as he dealt with shoulder inflammation and abdominal soreness. Ramirez throws a fastball, slider and curveball, but has seen his fastball velocity drop from an average of 94.3 mph in 2014 to 92.1 mph this year.