Greene relishing 2nd chance at 1st Majors camp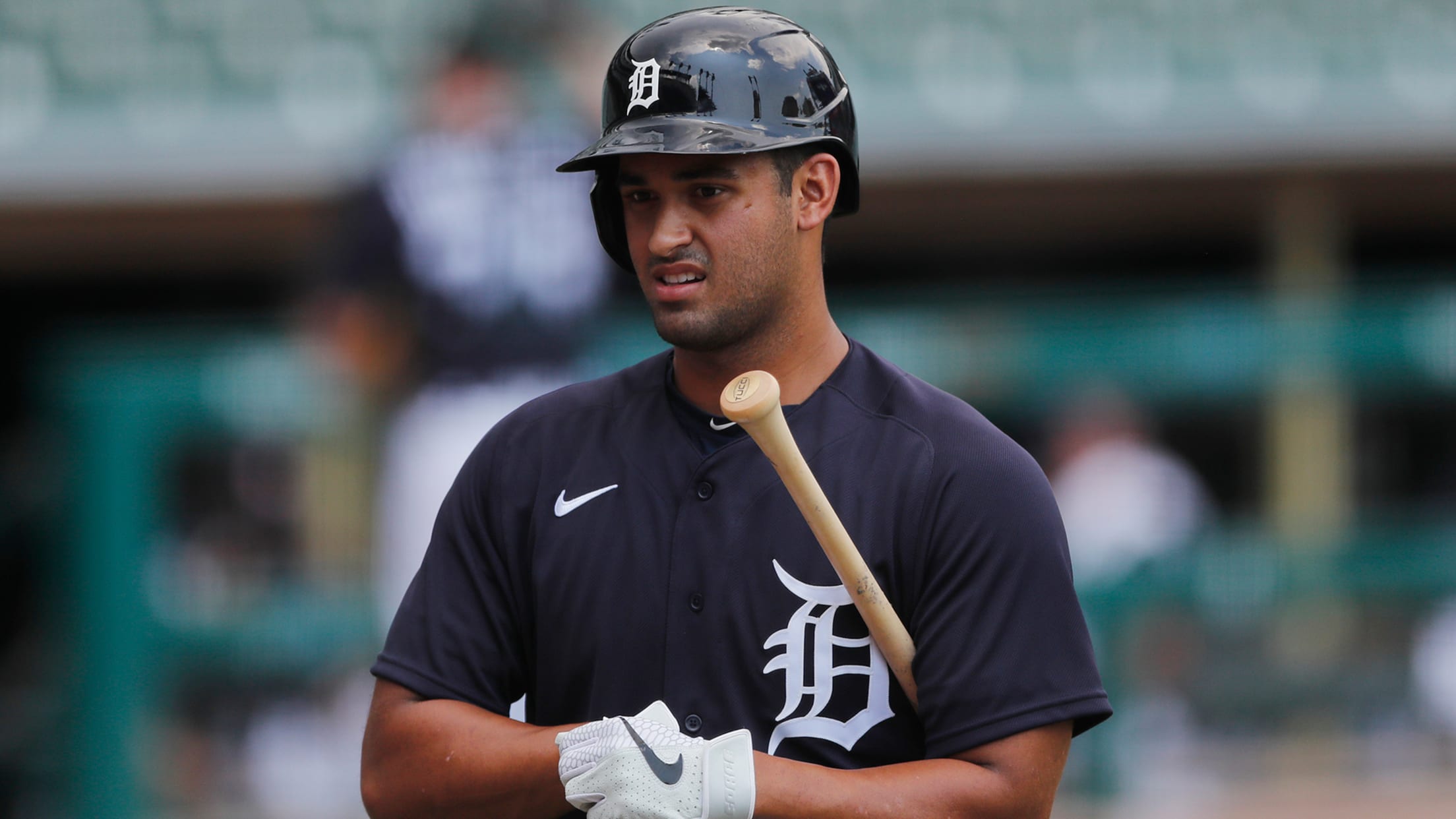 DETROIT -- The last time Riley Greene took the field at Comerica Park, he was launching home runs onto the right-field porch and hearing Miguel Cabrera joking that he wanted keep Greene there. That was last summer, when Greene was the Tigers' first-round Draft pick. The last time Greene took
DETROIT -- The last time Riley Greene took the field at Comerica Park, he was launching home runs onto the right-field porch and hearing Miguel Cabrera joking that he wanted keep Greene there. That was last summer, when Greene was the Tigers' first-round Draft pick.
The last time Greene took the field anywhere before this Summer Camp, he was standing in the batters box in Lakeland, Fla., against established Major League pitchers in Spring Training, taking healthy cuts and close pitches and hanging in for tough at-bats.
Greene looked fearless in both cases; a teenager mature beyond his years. About the only thing that scared him was the uncertainty that came once Spring Training was suspended due to the coronavirus pandemic, and the possibility that he wouldn't get those chances again.
"I was worried there wasn't going to be a season," Greene said Friday. "Because with baseball players, if you don't play or practice for a certain amount of time, on a team, on a field, it's like you lose everything. You lose your feel for the bat. Throwing sometimes gets rough. So yeah, I was kinda worried, man.
"I mean, baseball kind of keeps me sane. I was literally sitting in my room every day, like waiting for the call, waiting to see what's going to happen, because I wanted to get back so bad."
The Tigers were worried, too. That's why their top outfield prospect is here. While the Minor League season was cancelled, denying Greene a summer at Class A West Michigan, Greene got the call about a week ahead of time to get ready to come to Detroit.
It's why Greene relishes the chance to turn the tables and watch Cabrera hit in batting practice.
"Me and Derek Hill were watching Miggy in the cage today," Greene said Friday. "We were just watching. We weren't talking or doing anything. We were just watching what he was doing, where he was hitting the ball, things like that. I learned a lot just from the 15 minutes watching him. That was really cool to see."
Greene has also heard from catchers like Jake Rogers as he stands in the box for intrasquad game at-bats, the latter offering feedback about pitch locations and swings. Greene has worked with coaches who in Spring Training could only work with him in limited doses, since he was technically in Minor League camp. He also can watch how veteran players prepare for a season.
"We're all in one stadium. We have technology, we have video," hitting coach Joe Vavra said. "This is just fantastic that everybody here involved can look at their own swings, their own at-bats, other at-bats. Would they do that otherwise? Probably not. We'll encourage that, especially the young guys."
This is what this camp is about for Greene. If he wasn't here, he'd probably still be fishing in Florida. He was nearing his limit of that.
"So, I was fishing a lot," he said. "A lot of fishing with my friends. I was working out a lot. Hitting a lot, throwing a lot. I mean, there wasn't much to do. We couldn't really go out and be around many people, so I was definitely fishing quite a [bit], then I would hit, throw, work out every single day."
The workouts added weight, putting more of a pro physique onto his frame and making his glimpses of big league skills look more natural. But Greene still has some learning to do.
No matter how much Tigers fans might want to see Greene in the Majors, especially after his hitting tear in the Grapefruit League, he won't get there this year. He's the only teenager in this camp, 13 months younger than recent top pick Spencer Torkelson. Greene has yet to take a regular-season at-bat above the Midwest League. The hope is that this camp will help him shorten the learning curve but also avoid developmental atrophy.
Greene is soaking it all in, but he still tries to make an impression. On Friday, he chased a foul ball from right field into foul territory and made an attempt at a highlight catch. It was a low-percentage play, and his headfirst dive left him well short, and he took some good-natured ribbing from the dugout.
Even Greene's pride was unharmed.
"It's been fun, just being able to get back on the field, just being able to be with some of the guys, swing a bat, throw a ball for the first time on the field," he said. "I mean it's awesome. I'm grateful to be in this position."