Let there be light: Rizzo donates to high school
First baseman gives $150,000 for lighting system, will hold fundraiser in January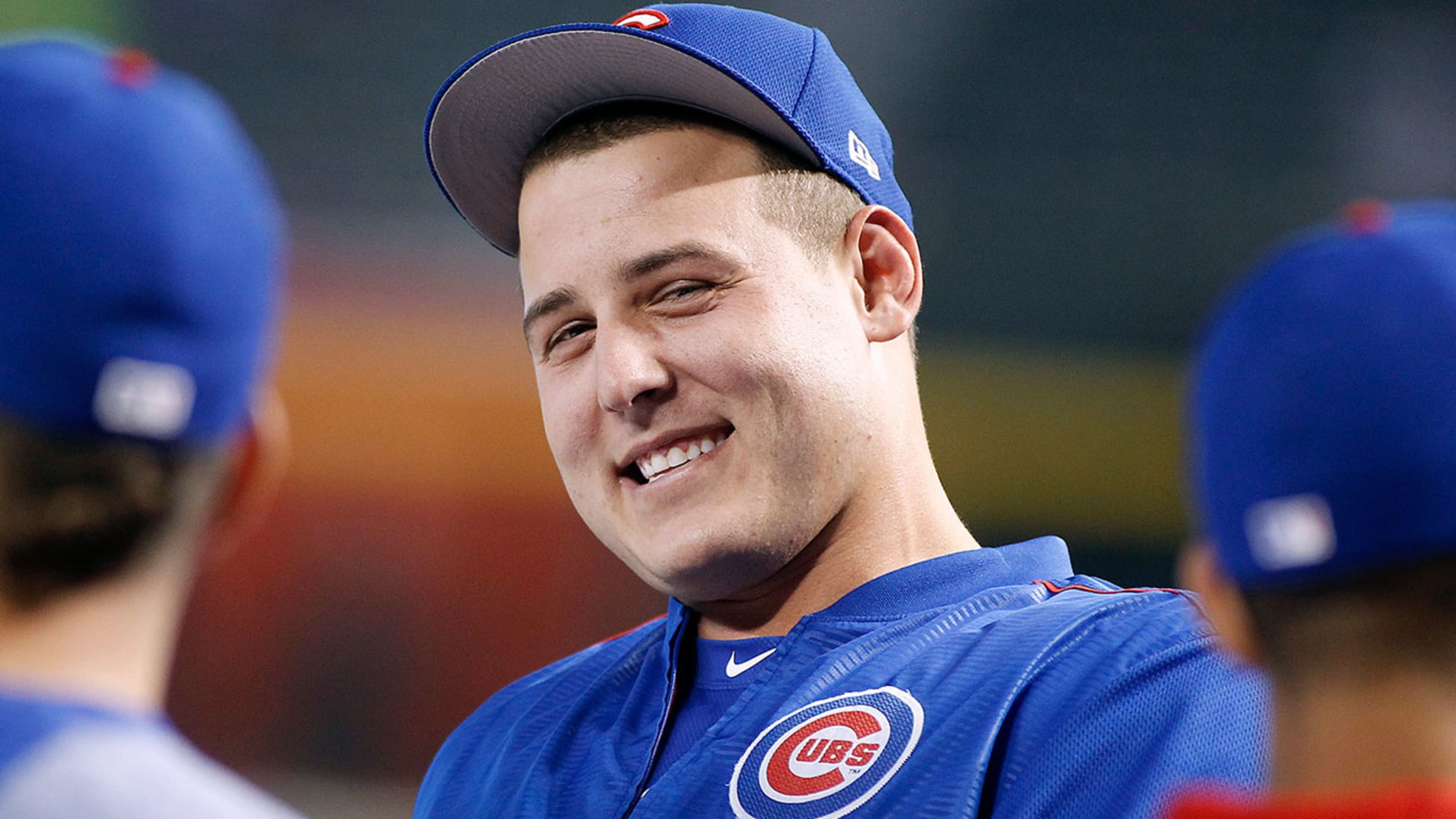 Anthony Rizzo's foundation covered half the costs of a new lighting system at his alma mater. He hopes to raise the rest in January. (AP)
It's the season of giving for Cubs first baseman Anthony Rizzo.Rizzo announced through his foundation on Monday that he will donate $150,000 to his Parkland, Fla., high school to cover half of the cost of a state-of-the-art lighting system at newly named Anthony Rizzo Field. He hopes to raise the
It's the season of giving for Cubs first baseman Anthony Rizzo.
Rizzo announced through his foundation on Monday that he will donate $150,000 to his Parkland, Fla., high school to cover half of the cost of a state-of-the-art lighting system at newly named Anthony Rizzo Field. He hopes to raise the rest during a fundraiser planned for January.
"A Night Under the Lights with Anthony Rizzo" is scheduled for Jan. 25 at the Coral Springs Center for the Arts. The 21 and older fundraiser will feature food and entertainment, including a Q&A with Rizzo.
"I owe the first start of my career to those who taught me the fundamental baseball skills I needed to become the player I am today," said Rizzo, who was drafted in the sixth round by the Red Sox out of Marjory Stoneman Douglas High School in 2007. "Without the help of my coaches, I don't know if I would have had this much success. I am grateful for the support and encouragement they gave me when I needed it the most."
It's not the first time Rizzo has lent his star power to his hometown. Last year, the school honored him with an award during his annual Anthony Rizzo Family Foundation Walk-Off for Cancer charity 5K, held in Parkland.
Now, he is helping his alma mater's baseball team. Games at Marjory Stoneman Douglas High School cannot be played in the evening due to lighting restrictions in the ballpark, which makes it difficult to schedule games with other local teams and play full-length games.
"When I heard the team needed stadium lights to help improve safety and play for the students, I immediately offered my help," said Rizzo.
Tickets and sponsor packages for the fundraiser go on sale Nov. 27.