Tigers prospect could be the next Cuban star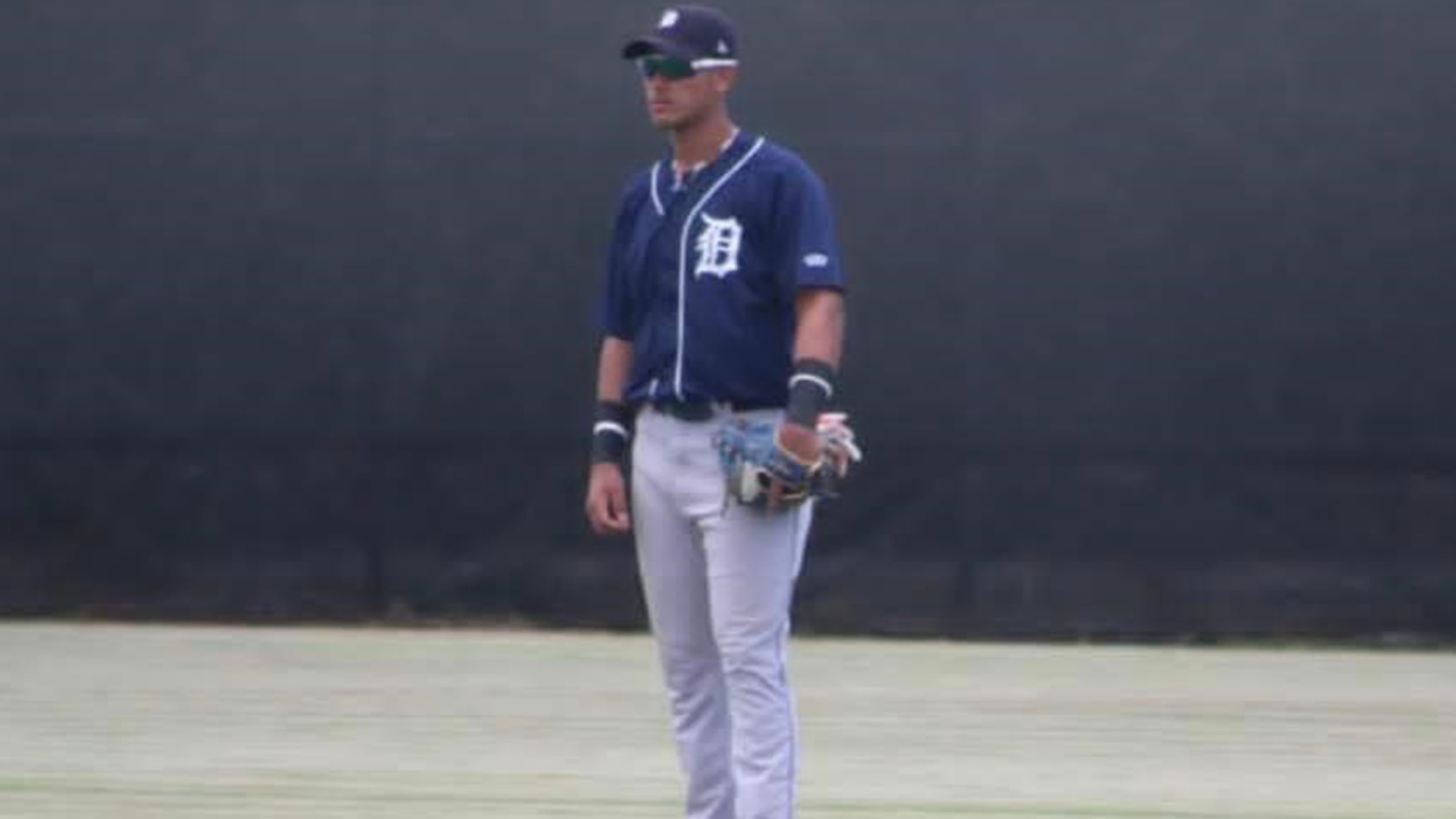 Roberto Campos saw fellow Cuban José Abreu's emotional reaction last week when the White Sox slugger was named the American League MVP. It was a big announcement for Campos, too; the Tigers prospect had grown up in Cuba admiring Abreu as he became a star in Chicago. "One of these
Roberto Campos saw fellow Cuban José Abreu's emotional reaction last week when the White Sox slugger was named the American League MVP. It was a big announcement for Campos, too; the Tigers prospect had grown up in Cuba admiring Abreu as he became a star in Chicago.
"One of these days, I would like to be in the same spot," Campos said through translator Carlos Guillen on a Thursday afternoon video conference with reporters.
In a few years, Campos could well end up being a division rival of Abreu and fellow Cuban star Luis Robert, whose outfield technique Campos has studied on video. But before that can happen, he has to play games in the Tigers' farm system first. That has been a bigger challenge than initially thought.
• After 'two blessings,' Jeimer preps for 2021
The Tigers signed Campos for a franchise record $2.85 million bonus during the international signing period in July 2019. The slugging outfielder was a mystery signing at the time, since he had not been seen in organized games in a few years while training with Alex Sanchez in the Dominican Republic. His last game action was for Cuba in an international tournament in the Dominican Republic in 2016.
"And when the tournament finished, I just stayed here with my parents," Campos said.
How highly regarded is Campos? He jumped into MLB Pipeline's Top 30 Tigers prospect rankings almost immediately after signing. As deep as Detroit's farm system has become, the 17-year-old is ranked 20th before even playing his first formal game. He won't turn 18 until next June.
The @Tigers have signed Cuban infielder Roberto Campos, who played in the youth leagues on his island. He's trained and represented by former Tigers player Alex Sanchez.@MLBPipeline pic.twitter.com/c9a9bSHUOO

— Jesse Sanchez (@JesseSanchezMLB) July 2, 2019
This summer would've marked Campos' debut in the Dominican Summer League, setting up his jump to Lakeland and the Tigers' Minor League camp next spring, but the COVID-19 pandemic put that timetable on hold. The only live pitching he faced this summer, he said, were friends of his who were working out to get signed by clubs.
"They told me that they wanted to pitch to me," Campos said. "I said, 'Why not? Let me have a couple at-bats against them.' I hit a few of them, but it was pretty tough because they were trying to sign with a team."
Now, Campos is back at the Tigers' Dominican complex, where instructional camp began this week. He's anxious to get going, pressure and all. Most of all, he's anxious to hit.
Power is the tool that drew the Tigers to Campos. It's also the tool that drew Campos to baseball. When he was a little kid going to a field to play, he recalled, his bat was sometimes all he brought, forgetting his glove. His father, an avid baseball fan, studied the great hitters and worked with his young son on generating power at the plate.
"It's something that you practice and develop," Campos said. "It's delightful to see, to hit the ball and knowing that the ball is flying. It's something I really, really love."
Campos' summer out of action allowed him to further hone his physique. He is 6-foot-3 and generally around his listed weight of 200 pounds, but he said he added muscle through his summer workouts.
"I've been working specifically on my body on the physical side and also hitting, trying to take advantage of hitting the ball all around the field," he said. "So it's been a good time for me to work and focus on that."
He also spent time focusing on his family. After he signed with the Tigers, he spent part of his signing bonus to buy his parents a home in the Dominican, not far from the Tigers academy.
"My family is the engine," he said. "They have been the engine in my career. … Sometimes you go down and you feel sad, and they are there to lift you up and push you where you want to be."
He makes no secret of where he wants to be. He wants to hit in the Majors, competing against Abreu and Robert and other Cuban greats. Campos knows the expectations that will follow him along the way, but he says he's ready for them.
"We know that we have this burden over our shoulders," he said, "and this type of pressure is the same pressure that every professional athlete has. This is the only thing I know I can do, so I'm dealing with it."