What to know: Rockies 2020 offseason FAQ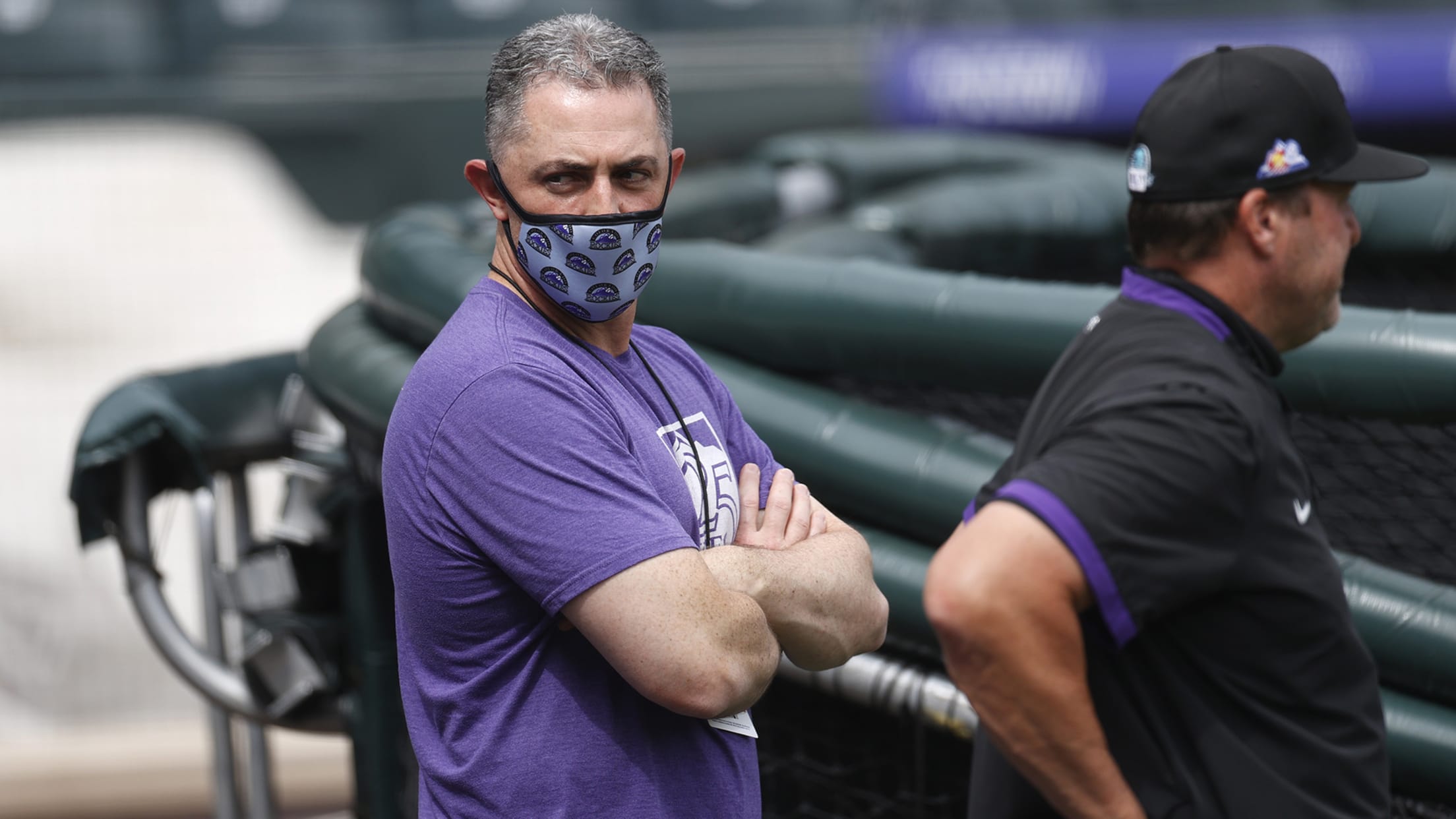 DENVER -- After underperforming and finishing 26-34 despite solid work from their top three starting pitchers, the Rockies face many high- and low-profile questions. But all those are also governed by roster limits and categories of players. So, here is your guide to the upcoming offseason, in which general manager
DENVER -- After underperforming and finishing 26-34 despite solid work from their top three starting pitchers, the Rockies face many high- and low-profile questions. But all those are also governed by roster limits and categories of players. So, here is your guide to the upcoming offseason, in which general manager Jeff Bridich and the Rox will have several important decisions to make.
Which players are free agents?
Catcher Drew Butera, outfielders Matt Kemp and Kevin Pillar, utility man Chris Owings, first baseman Daniel Murphy and right-hander AJ Ramos are free agents.
Option payouts
The Rockies didn't pick up any options on their impending free agents, so that means buyouts of $1 million to right-hander Wade Davis (who was released Sept. 21) and $6 million to Murphy, plus buyouts of $2 million to left-hander Jake McGee (now with the Dodgers) and $2 million to righty Bryan Shaw (Mariners), both of which were already accounted for.
What is the status of the Rockies' 40-man roster?
There are six spots open on the roster. Sunday is the deadline for reinstating the four players on the 45-day injured list: right-handers Jon Gray, Peter Lambert and Joe Harvey, and outfielder David Dahl.
Teams also have until Sunday to reinstate players who opted out or elected not to play in 2020. Outfielder Ian Desmond elected not to play.
• 5 key questions for Rockies this offseason
Which players are eligible for arbitration?
First-time eligible: right-handers Jairo Díaz, Antonio Senzatela and Chi Chi González; infielder Ryan McMahon; and outfielder Raimel Tapia. Second-time eligible: right-handers Daniel Bard and Carlos Estévez, left-hander Kyle Freeland, catcher Elias Díaz and outfielder Dahl. Third-time eligible: right-handers Mychal Givens and Gray, and catcher Tony Wolters.
Who might be a non-tender candidate?
One decision has been made -- left-hander James Pazos, who was eligible for arbitration, was designated for assignment Sept. 28 when the Rockies reinstated right-hander Justin Lawrence from the restricted list. That leaves decisions to be made on 13 arbitration-eligible players. The problem is most of them figure to have key roles. Colorado could also clear roster spots by removing players with little or no service time.
Who needs to be protected on the 40-man roster this winter to avoid the Rule 5 Draft?
An interesting call will have to be made on 2016 first-round Draft pick Riley Pint, a right-hander who has dealt with control issues and injuries. The Rockies felt they had a good plan with him heading into '20, but not having a Minor League season made him more of an unknown. Pint is in the instructional league.
Among others to decide upon are left-hander Helcris Olivarez, right-hander Chad Smith (acquired in a trade with the Marlins), first baseman/third baseman Colton Welker, infielder Alan Trejo and infielder/outfielder Bret Boswell -- all of whom spent the summer at Colorado's alternate training site. Nov. 20 is the deadline for protecting players on the 40-man roster for the winter.
What help do they need and who may they pursue in free agency?
The offense was a head-scratcher. Granted, Nolan Arenado and Dahl struggled with injuries, but a lineup that included not only them but All-Stars Charlie Blackmon and Trevor Story struggled for runs and power. So production is a priority. That makes Marcell Ozuna, who finished third in the Majors with 18 homers and had a 1.067 OPS with Atlanta this season, a player worth pursuing. And would Colorado consider bringing back 2020 American League batting champ DJ LeMahieu, who won the National League batting title with the Rox in '16?
Colorado will likely try to retain Pillar. The sticky question is the bullpen. The Rockies have a need for left-handers and depth, so expect them to be in that market. Even though the high-profile names may not be on the board, the correct combination of trades and signings (paired with the healthy return of righty Scott Oberg from thoracic outlet surgery, plus improvement from current relievers) could transform the club. Will the Rox avoid multiyear deals after not getting much from three-year contracts for Davis, McGee and Shaw?