Black: Desmond close to rehab game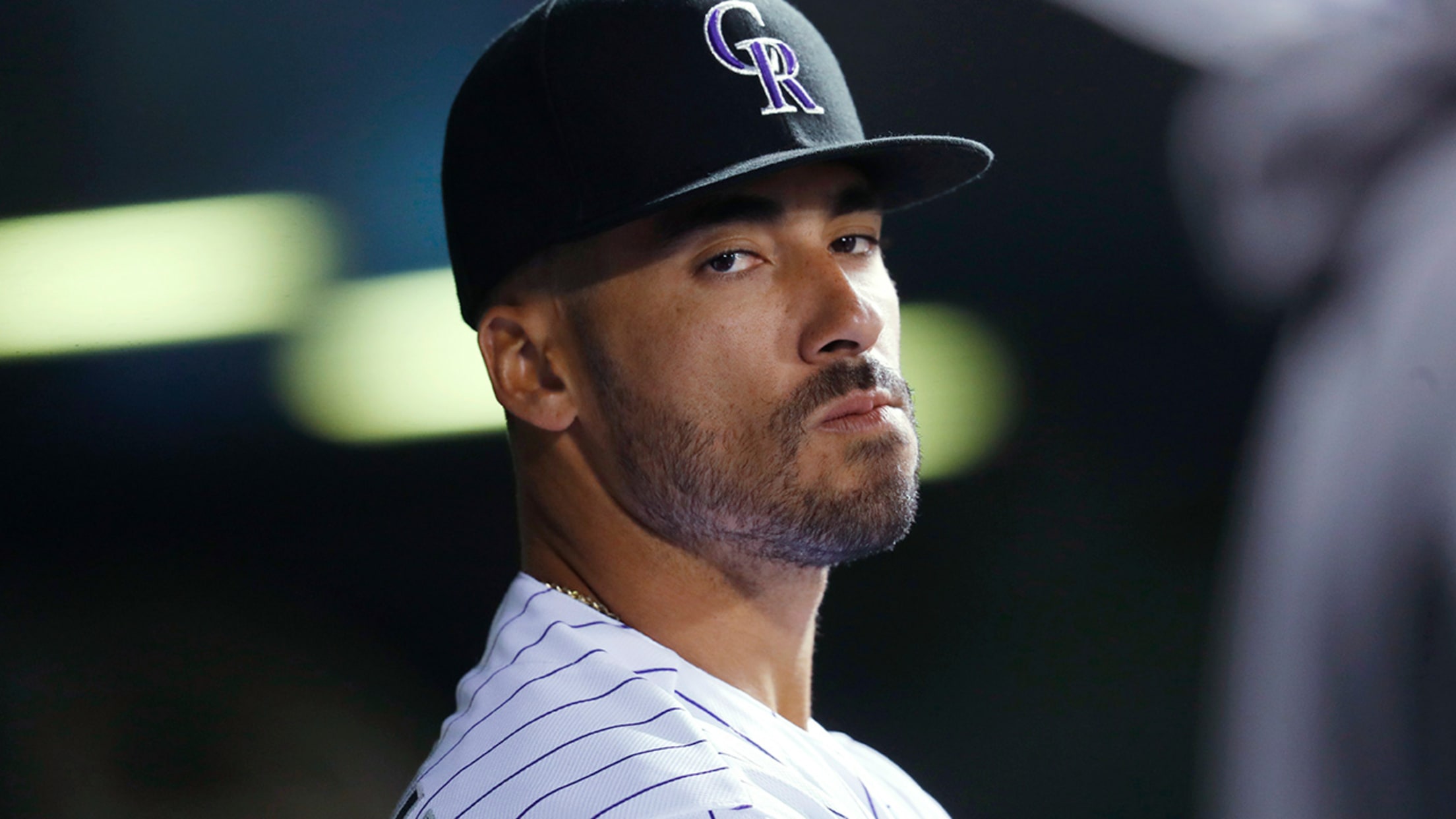 Ian Desmond is close to competing in a rehab game, Rockies manager Bud Black said, but he would not elaborate on a timeframe. (AP)
DENVER -- Rockies manager Bud Black said Tuesday injured first baseman Ian Desmond is "getting close to a rehab] game" but wouldn't give more details.Desmond, who sustained a fractured left hand from being hit by a pitch during a Spring Training game March 12, took batting practice Monday for the
DENVER -- Rockies manager Bud Black said Tuesday injured first baseman Ian Desmond is "getting close to a [rehab] game" but wouldn't give more details.
Desmond, who sustained a fractured left hand from being hit by a pitch during a Spring Training game March 12, took batting practice Monday for the first time since the injury. He also took ground balls at first base, shagged fly balls in the outfield and ran the bases prior to the Rockies' 8-4 win over the Nationals at Coors Field.
"He feels good," Black said. "He had another good workout earlier today as well. He's going to integrate with position players here, he's going to hit in a group, and continue to progress."
Rockies option Cardullo
The Rockies optioned outfielder Stephen Cardullo to Triple-A Albuquerque to make room on the roster for Tuesday night's starting pitcher German Marquez against the Nationals. Marquez was called up from Albuquerque to start in place of Jon Gray, who is recovering from a stress fracture in his left foot.
Cardullo, 29, was 4-for-28 (.143) with no extra-base hits in 15 games for the Rockies. Last season, he hit .214/.254/.411 with two home runs in 27 games for Colorado. He also played some first base in place of injured starter Mark Reynolds.
"He had a great spring [.333/.395/.545 with three homers in 31 Cactus League games], and deservingly made the team based on Spring Training," Black said. "Things didn't go well performance-wise as we go on here in the first four weeks of April. But I suspect that if he plays well in Triple-A, and there's a need, he could be that guy coming back."