Rockies launch instructional league in AZ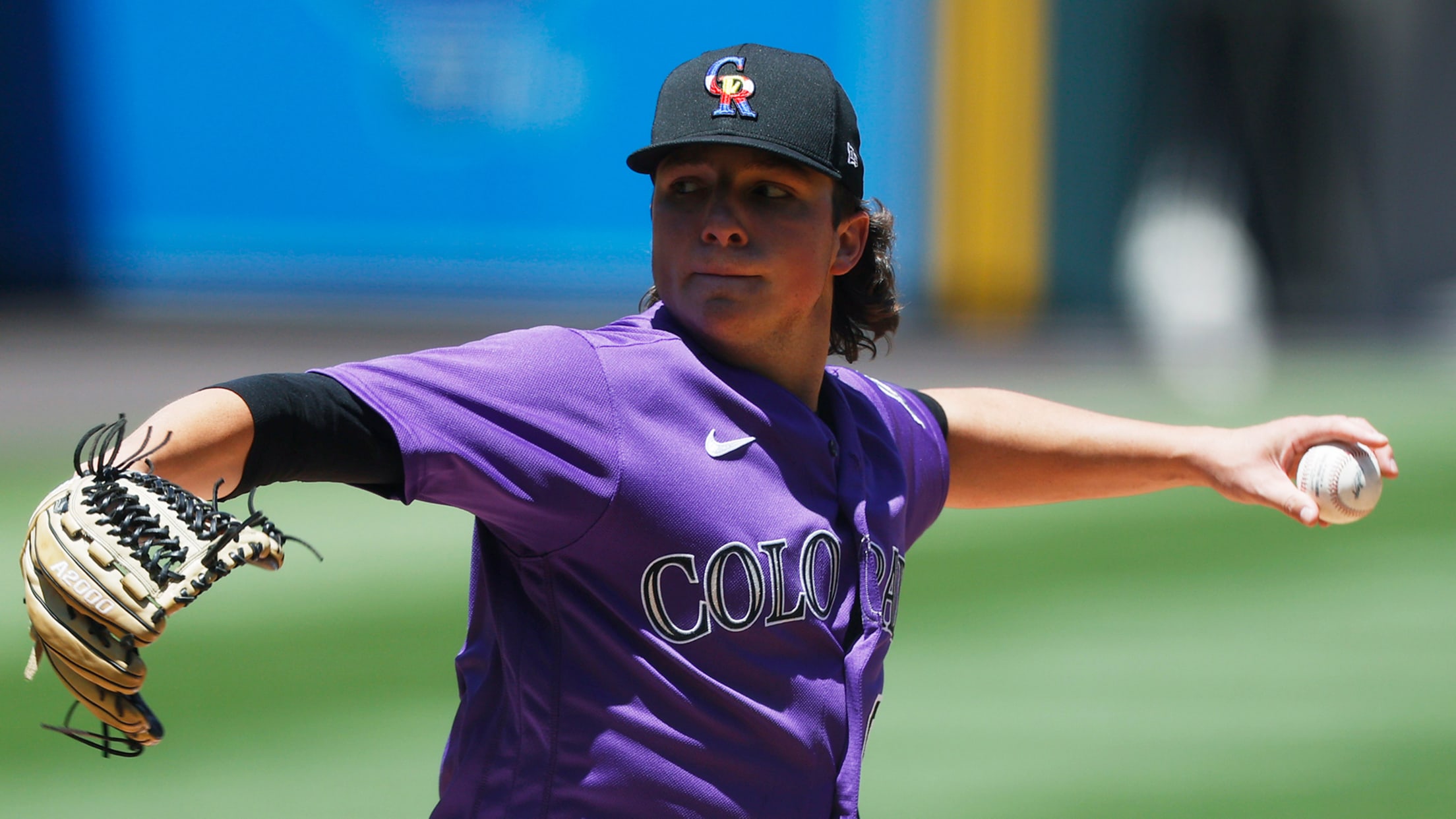 DENVER -- The Rockies' top 2020 MLB Draft pick Zac Veen and top pitching prospect Ryan Rolison are among 39 players -- a combination of top prospects (some who were at the team's regular-season alternate training site) and players added through the Draft and amateur free-agent signings -- to report
DENVER -- The Rockies' top 2020 MLB Draft pick Zac Veen and top pitching prospect Ryan Rolison are among 39 players -- a combination of top prospects (some who were at the team's regular-season alternate training site) and players added through the Draft and amateur free-agent signings -- to report to a five-week instructional league in Scottsdale, Ariz.
The prospects, who began intake testing on Monday and plan to start workouts this week, will be in Arizona under bubble-like conditions for the duration, with games against players from other organizations taking place over the final three-plus weeks. Teams believe this is an important developmental phase after the Minor League season was cancelled because of the COVID-19 pandemic.
"It'll be very similar to our alternate site -- protocols, testing and mask-wearing. We're taking that very seriously so we can get through what we marked down as a five-week program," said Zach Wilson, the Rockies' assistant general manager of player development.
Players will have two meals a day at the Salt River Fields at Talking Stick complex, plus be in a protected area at the team's hotel and will have meals under club control.
As for prospects, most of the Rockies' Top 30 prospects per MLB Pipeline who aren't on the Major League 40-man roster will be there.
That list includes Veen, 18, placed atop the list after he was drafted ninth overall out of Spruce Creek High School in Port Orange, Fla.; Rolison, the top pick in 2018 who showed advanced feel with his pitching while spending the summer at the alternate training site; No. 3 prospect Michael Toglia, a first baseman drafted in the first round last year out of UCLA who performed well at the alternate training site; and No. 4 prospect Ryan Vilade, an infielder-outfielder who was in his first Major League camp and was part of the alternate training site.
Here is the #Rockies' list of 39 players who reported today to an instructional program at Scottsdale, Ariz. After a preparation period, there will 3 1/2 weeks of games vs other teams. Strict protocols against viral spread will be followed. (Download and enlarge for legibility.) pic.twitter.com/H6pi33exSy

— Thomas Harding (@harding_at_mlb) October 6, 2020
Here are updates on the Rockies' systems:
• Wilson feels good about the development of prospect Colton Welker, a corner infielder who was at the alternate training site. Welker has bounced around the prospect list and currently is at No. 7.
Welker's numbers dipped at Double-A Hartford last season, but returning to a line-drive swing as opposed to manufacturing lift was beneficial during Spring Training, and Wilson said Welker showed improved agility during Summer Camp.
"He's moving around much better than he was at the same time last year, where he lost a step, for whatever reason, range-wise," said Wilson, who added that the solid swing continued this summer. "He was able to work on more ways than one, including making sure he tightened up his body a little bit."
Welker, who will have to be protected on the 40-man roster this winter, the switch-hitting Toglia and left-handed hitting Grant Lavigne, the No. 9 prospect, give the Rockies a trio of first-base prospects. Welker also plays third.
• Wilson said the Rockies were creative in finding ways to keep players sharp this season even though they lacked the key component -- game competition.
"We did all sorts of stuff; some of it is proprietary. We were able to create some competitive advantages with the way that we handle all the players. I'm not going to go into detail, but we used just about every tool that we had from cellphones to Zoom calls to video to all sorts of other technology.
"We took advantage of this time, and they did everything they could to make sure they got better, even though we weren't able to get together in person and weren't able to have games."
Just one Rockies player -- Veen, unseen at the pro level -- graces the current MLB Pipeline Top 100 list. But Wilson believes in a younger group that includes Levigne, Toglia, third baseman Aaron Schunk (the Rockies' No. 6 prospect), outfielders Brenton Doyle (No. 13) and Nico Decolati (No. 14), lefty pitcher Helcris Olivarez (No. 15), and infielders Eddy Diaz (No. 22), Julio Carreras (No. 24) and Ezequiel Tovar (No. 25).
"We have a really big group, a spectrum of players in the low-A areas that are going to be talked about in a lot greater way over the next couple of years," Wilson said. "If we could have been able to put that team on the field, it reminded me of the group we had several years ago in Asheville, [N.C.], when we had [Ryan] McMahon, [David] Dahl, [Kyle] Freeland, [Raimel] Tapia and [Carlos] Estevez."
Eligible but not participating in the instructional camp are No. 12 prospect Karl Kauffmann, a righty starter and supplemental first-rounder from 2019 who had a shoulder injury that Wilson said was "not too serious"; and fifth-round 2020 pick Jack Blomgren, a shortstop from the University of Michigan who is finishing classes this fall.