Rox will lean on '17 experience in final stretch
'We're more poised,' Black says before big series in Los Angeles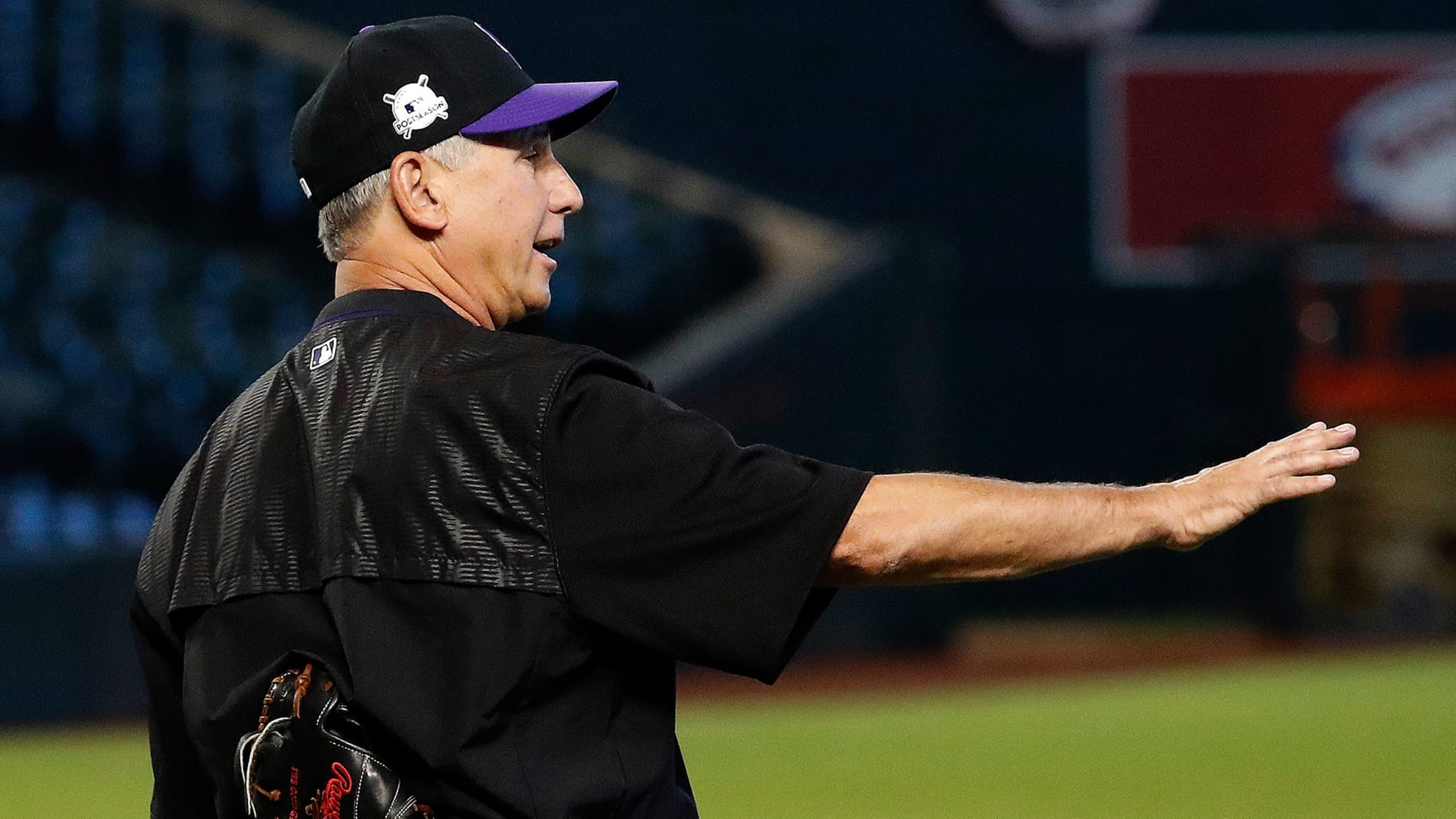 LOS ANGELES -- While there's still two weeks left in the regular season, it may feel like postseason baseball has already begun.The Rockies entered a three-game series against the Dodgers on Monday with a half-game lead over Los Angeles for first place in the National League West. They'll throw their
LOS ANGELES -- While there's still two weeks left in the regular season, it may feel like postseason baseball has already begun.
The Rockies entered a three-game series against the Dodgers on Monday with a half-game lead over Los Angeles for first place in the National League West. They'll throw their three best arms -- Jon Gray, Kyle Freeland and Tyler Anderson -- to counter Los Angeles' offering of Hyun-Jin Ryu, Clayton Kershaw and Walker Buehler.
Fortunately for Colorado, they boast a team with experience. For manager Bud Black, his trust lies within the same group of guys that led the team to the NL Wild Card Game last season and the organization's first postseason appearance since 2009.
"We're more comfortable in what we're going through every day," Black said. "We're more poised, both position players and pitchers. Most of the group here was on the team last year."
If Colorado wants to break out with the lead, it'll have to fare much better offensively than they did over the weekend. The Rockies mustered just three runs in three games against a slumping Giants team in San Francisco -- the opposite of what Black wanted.
"The pitchers are going to pitch aggressive against us, like they do the entire season," Black said. "Our hitting fundamentals have to be in place. More than anything, when a pitcher makes a mistake, we've got to square up and take advantage of it. That's what happens when teams do well, they truly take advantage of a pitcher's mistake.
"Pitchers during the course of the game are not going to hit their spot all the time," he added. "You have to be ready for that. You have to be ready for that mistake and you have to do some damage."
Colorado entered Monday ranked fourth in the National League in both total runs and home runs, while the Dodgers led the league in both of those categories.