Ron Darling diagnosed with thyroid cancer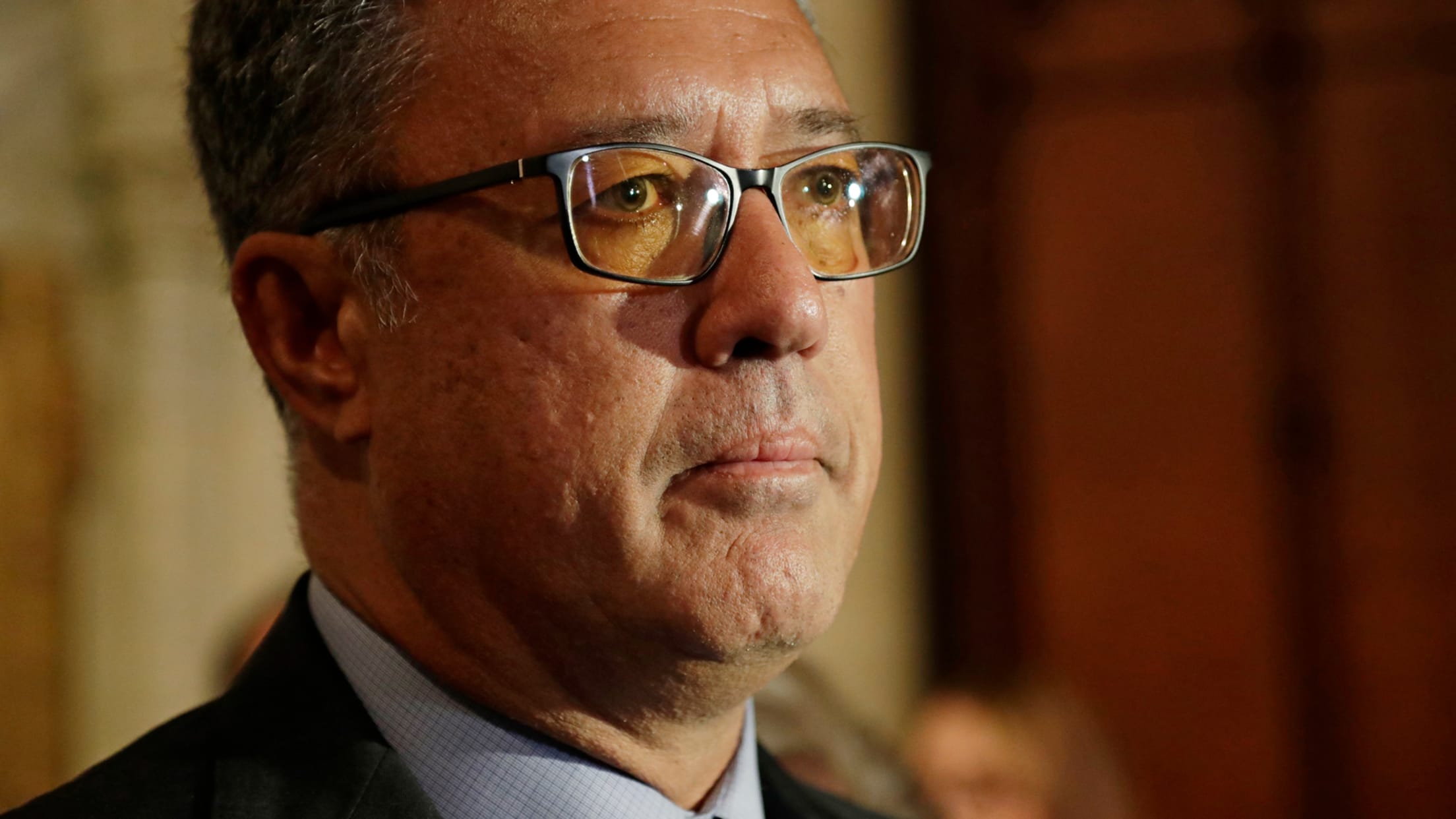 SAN DIEGO -- Former Mets pitcher and current SNY broadcaster Ron Darling has been diagnosed with thyroid cancer, he said Monday in a statement. Doctors are optimistic the cancer is treatable, according to Darling, and that he can be back in the booth in approximately a month. An original member
SAN DIEGO -- Former Mets pitcher and current SNY broadcaster Ron Darling has been diagnosed with thyroid cancer, he said Monday in a statement. Doctors are optimistic the cancer is treatable, according to Darling, and that he can be back in the booth in approximately a month.
An original member of SNY's award-winning broadcast team with Gary Cohen and Keith Hernandez, Darling has been analyzing Mets games since 2006. He also works as an analyst for MLB Network and TBS, and was also a member of the Mets' pitching staff from 1983-91.
May 6, 2019
"My heart goes out to Ron Darling," Hernandez wrote on Twitter. "I know that Ron will beat this insidious disease. I'm heartened to hear that his doctors are very optimistic for a full recovery. I will stop at my church this day and light a candle for Ron and his entire family. I look forward to RJ's return."
Last month, Darling underwent surgery to remove a lump from his chest. Subsequent tests resulted in the diagnosis.
"Obviously great news that it sounds like it's going to be pretty treatable," said Mets manager Mickey Callaway. "Our thoughts and prayers still go out to his family. We're looking forward to him getting back to the Mets family, getting back in the booth. I'm sure the fans are missing him."
In Darling's absence, Todd Zeile has been filling in on Mets broadcasts. He and Hernandez will continue to work alongside Cohen in the booth.
In a statement, Mets owners Fred and Jeff Wilpon and Saul Katz wrote: "Upon receiving today's update on Ron's prognosis, we are comforted to know that his condition is treatable and look forward to seeing him back on the air soon."
Born in Hawaii, Darling was raised in Massachusetts and later attended Yale, becoming a first-round draft pick of the Rangers in 1981. Less than a year later, he was included in a trade to New York, where he won a World Series with the Mets in 1986. Upon his retirement, Darling worked briefly as an analyst in Washington and elsewhere before moving to SNY in 2006.
"I love listening to him," said Callaway, who first met Darling during Indians playoff games earlier this decade. "He's a wealth of knowledge when it comes to pitching, and baseball in general. And he seems like an unbelievable guy. I've gotten to know him a little more since I've been here, and he's part of our family. … This is stuff that's more important than baseball."