Middle of Tigers' order is work in progress
Hardy among 6 on first Opening Day roster; prospects assigned to Minors clubs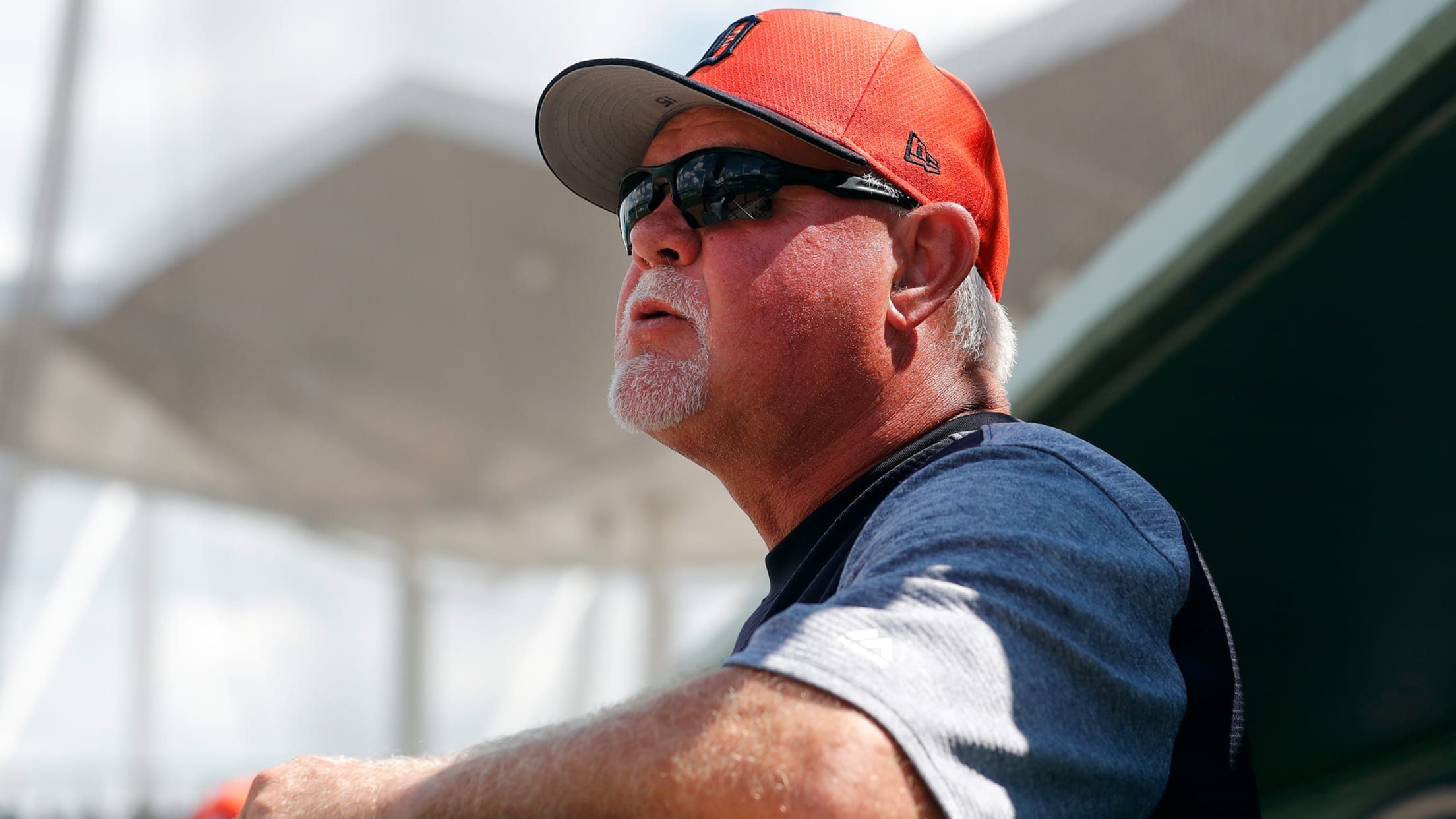 TORONTO -- The first Tigers lineup of the 2019 season had Nicholas Castellanos and Miguel Cabrera batting second and third, respectively, just as Ron Gardenhire had forecast a few weeks earlier. He wanted his two best hitters to get as many at-bats as possible, preferably with runners on base. It's
TORONTO -- The first Tigers lineup of the 2019 season had Nicholas Castellanos and Miguel Cabrera batting second and third, respectively, just as Ron Gardenhire had forecast a few weeks earlier. He wanted his two best hitters to get as many at-bats as possible, preferably with runners on base.
It's the middle of the lineup that had the Tigers manager weighing options, none of them clear-cut. It's the area Gardenhire could well be weighing for much of the early stretch, trying to find a combination that works.
The flip side of the Tigers stacking their best hitters in the top third is the lack of a proven hitter below them in what was once traditionally the run-producing segment of the batting order. While Jeimer Candelario and Niko Goodrum had good stretches last year in their first full Major League seasons, most of it came in other parts of the lineup. Christin Stewart has the potential to become a power-hitting run producer, but he hasn't done it in the Majors. All three players spent games batting cleanup in Spring Training, but not with the level of responsibility it carries in the regular season.
For Opening Day, Gardenhire went with Candelario in the cleanup spot based on what he saw down the stretch in Spring Training. At 25 years, 124 days, Candelario became the Tigers' youngest Opening Day cleanup hitter since a 24-year-old Tony Clark in 1997.
"He's been swinging really good," Gardenhire said. "He's a switch-hitter, just like Goody. I think the way [Castellanos and Cabrera] should get on base, I want somebody who's going to put it in play. I don't want the strikeouts. Goody has a little bit bigger tendency to strike out than Candy, but he also can hit."
The contact issue reflects a theme Gardenhire has been reinforcing to his team since Spring Training began. The Tigers were actually a league-average team for strikeouts last year at one for every 4.1 at-bats, but they had the third-highest strikeout-to-walk ratio at 3.13. Candelario batted 14-for-48 (.292) in Spring Training with more walks (seven) than strikeouts (six).
That said, Candelario's power will be welcome. Whoever bats cleanup will often be trying to drive in Cabrera, who had the second-slowest average sprint speed of any Tiger last year at 24.1 feet per second according to Statcast. Cabrera has remained good at scoring from second base on singles, including 4-for-4 last season, but he has scored from first base on a double once over the last four years.
"I've got a lot of analytics stuff in this, percentages and different things," Gardenhire said. "I think they agreed with this."
Gardenhire doesn't have to be reminded about metrics or analytics. He has acknowledged the increasing influence analytics plays in his lineups, including input from the Tigers' analytics department, which will have a member with the club on road trips this year. He had conversations with them going into the season.
"I've got more analytics than you can shake a stick at," Gardenhire joked.
Opening Day, the Hardy way
The Tigers' youth movement will produce a lot of first Opening Days for players over the next few years, including for six players Thursday. But few will be able to welcome an Opening Day like Blaine Hardy did.
Hardy has 194 appearances for the Tigers over the last five seasons. Thursday was his first Opening Day in the Majors. He has been a midseason callup in each of the last five years.
Other Tigers who enjoyed their first Opening Days Thursday included Stewart, Victor Alcantara, Reed Garrett, Grayson Greiner and Dustin Peterson.
Minor League rosters set
Tigers pitching prospects Matt Manning and Alex Faedo will open the season at Double-A Erie, among the many Minor League assignments announced Thursday.
The SeaWolves will have the Tigers' second, fourth and 10th-ranked prospects by MLB Pipeline with Manning, infielder Isaac Paredes and Faedo. Top-rated prospect Casey Mize will open at Class A Advanced Lakeland along with third-ranked prospect Franklin Perez. Triple-A Toledo is expected to get outfielder Daz Cameron (fifth), right-hander Beau Burrows (sixth), shortstop Willi Castro (seventh) and right-hander Kyle Funkhouser (11th).
Parker Meadows, the Tigers' second-round Draft pick last year and their ninth-ranked prospect by MLB Pipeline, will open the season at Class A West Michigan, garnering a full-season assignment at age 19. He'll be joined by fellow teenager Wenceel Perez, a speedy shortstop ranked 12th by MLB Pipeline.