Gardy fondly recalls past AL Central crowns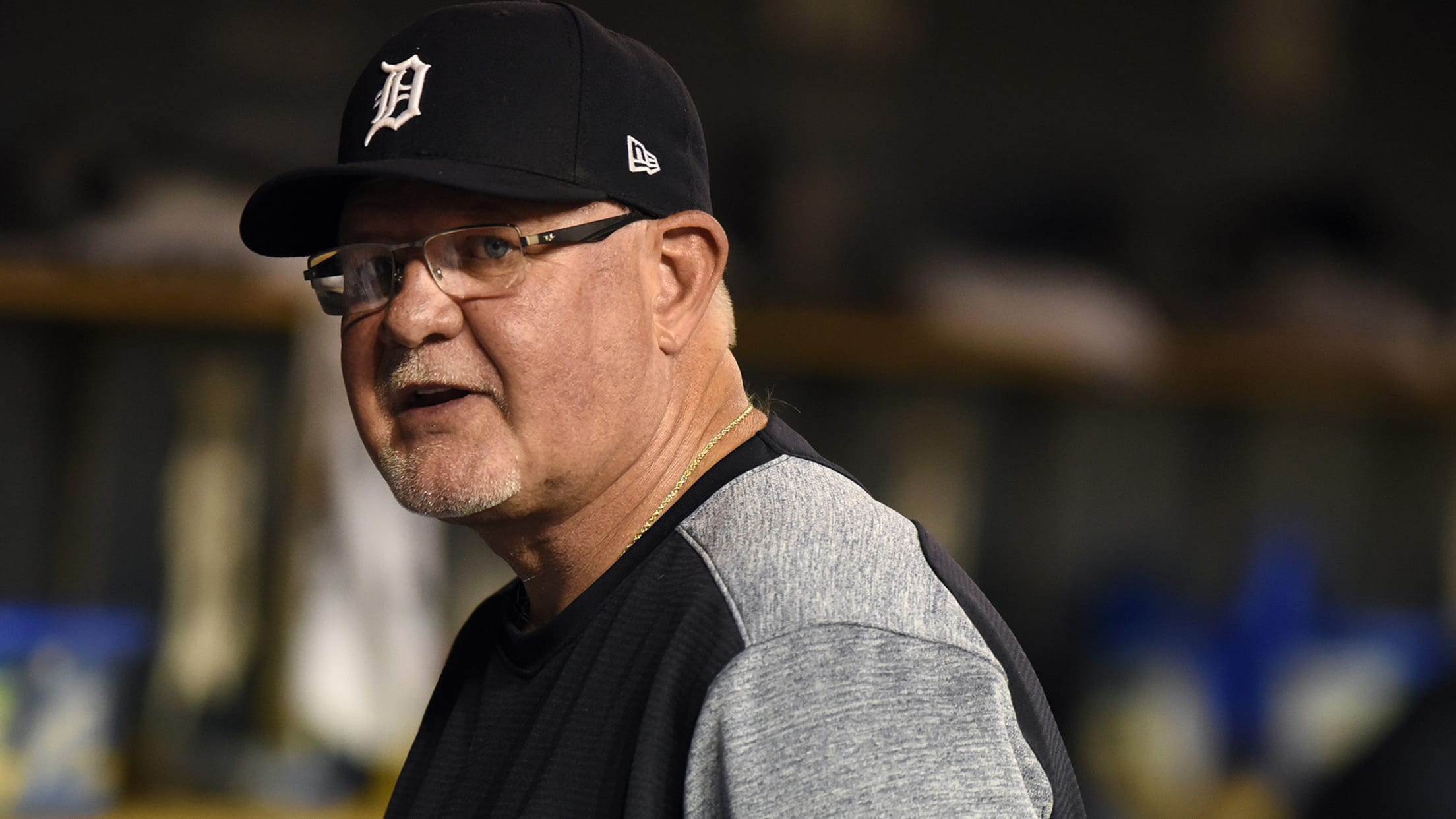 DETROIT -- One of the most touching moments of the Tigers' four-year run as American League Central champions at the start of this decade came at Target Field, where they clinched their third straight division crown in 2013. As manager Jim Leyland did his postgame interview from his office, outfielder
DETROIT -- One of the most touching moments of the Tigers' four-year run as American League Central champions at the start of this decade came at Target Field, where they clinched their third straight division crown in 2013. As manager Jim Leyland did his postgame interview from his office, outfielder Torii Hunter picked him up and carried him into the clubhouse to join the celebration.
So maybe it's only fair for the Twins to have a chance to celebrate at Comerica Park while the manager of their last division champion team, Ron Gardenhire, looks on from Detroit's dugout. Except that Gardenhire was in the other dugout for the Tigers' celebration in 2013, too, as was much of his coaching staff.
"You know what, you don't want them to clinch it on your field," Gardenhire said. "But if anybody's going to do it, [we] can take solace in the fact that we worked over there and know a lot of people in the organization."
The Twins entered Wednesday with a magic number of two to clinch their first division title since 2010, the last of Gardenhire's six AL Central titles there and the only celebration he was able to enjoy at Target Field.
Gardenhire has better memories of his first division title in 2002, his first season managing the Twins. That happened in Cleveland, where Minnesota dethroned the defending division champs a year after the club was rumored to be considered for contraction.
"We let the players do their thing, all the champagne," he said, "but it was a special moment. All the emotions come out and you can kind of let your hair down, if you have hair."
The more poignant celebrations came at the Metrodome, where players would do a victory lap around the warning track and thank fans. The Twins celebrated there twice in three days in 2009 -- once for forcing an AL Central tiebreaker against the Tigers, and again for winning the tiebreaker game two days later.
"The anticipation once you get close, it's hard to take," Gardenhire said. "You have pits in your stomach the whole time. Then when it's finally over, you take a deep breath."
Farmer's labor
The Tigers haven't had a reliever finish among the AL leaders in appearances for a season since closer Jose Valverde led the league with 75 games pitched in 2011. Buck Farmer won't quite get there, but he won't be far off either.
Farmer's scoreless ninth inning on Tuesday was his 72nd appearance, moving him into a tie for third among AL relievers after Oakland's Yusmeiro Petit (77) and Jake Diekman (73). Farmer's total already marks the most appearances by a Tiger since Al Alburquerque pitched in 72 games in 2014.
Valverde's 75 appearances are the second most by a Detroit reliever since Comerica Park opened in 2000. Jamie Walker pitched in 78 games for the '03 Tigers.
The extra workload doesn't seem to be impacting Farmer's pitching, though. He entered Wednesday on a streak of 10 scoreless innings over as many appearances since his last run allowed on Sept. 2. He hasn't allowed an inherited runner to score since Aug. 6 against the White Sox.
Speaking of Detroit relievers and heavy workloads, Nick Ramirez tossed two scoreless innings on Tuesday to raise his total to 79 2/3 innings on the season, tops among AL rookie relievers this year and the most by a Tigers rookie reliever since Joel Zumaya threw 83 1/3 innings in 2006.
Quick hits
• Miguel Cabrera returned to the Tigers' lineup on Wednesday after taking batting practice on the field Tuesday. He missed three games with soreness in his right knee. Barring a change, he should be able to finish out the season.
• Shortly before the ninth and final piggy-back start of the season for Daniel Norris and Drew VerHagen, Gardenhire was lukewarm about the possibility of a similar setup next year, saying it depends on their roster makeup and any potential offseason signings. "This is how we could get Daniel through the season without shutting him down [due to innings limits]," Gardenhire said.