Santo family gets first look at 2016 WS ring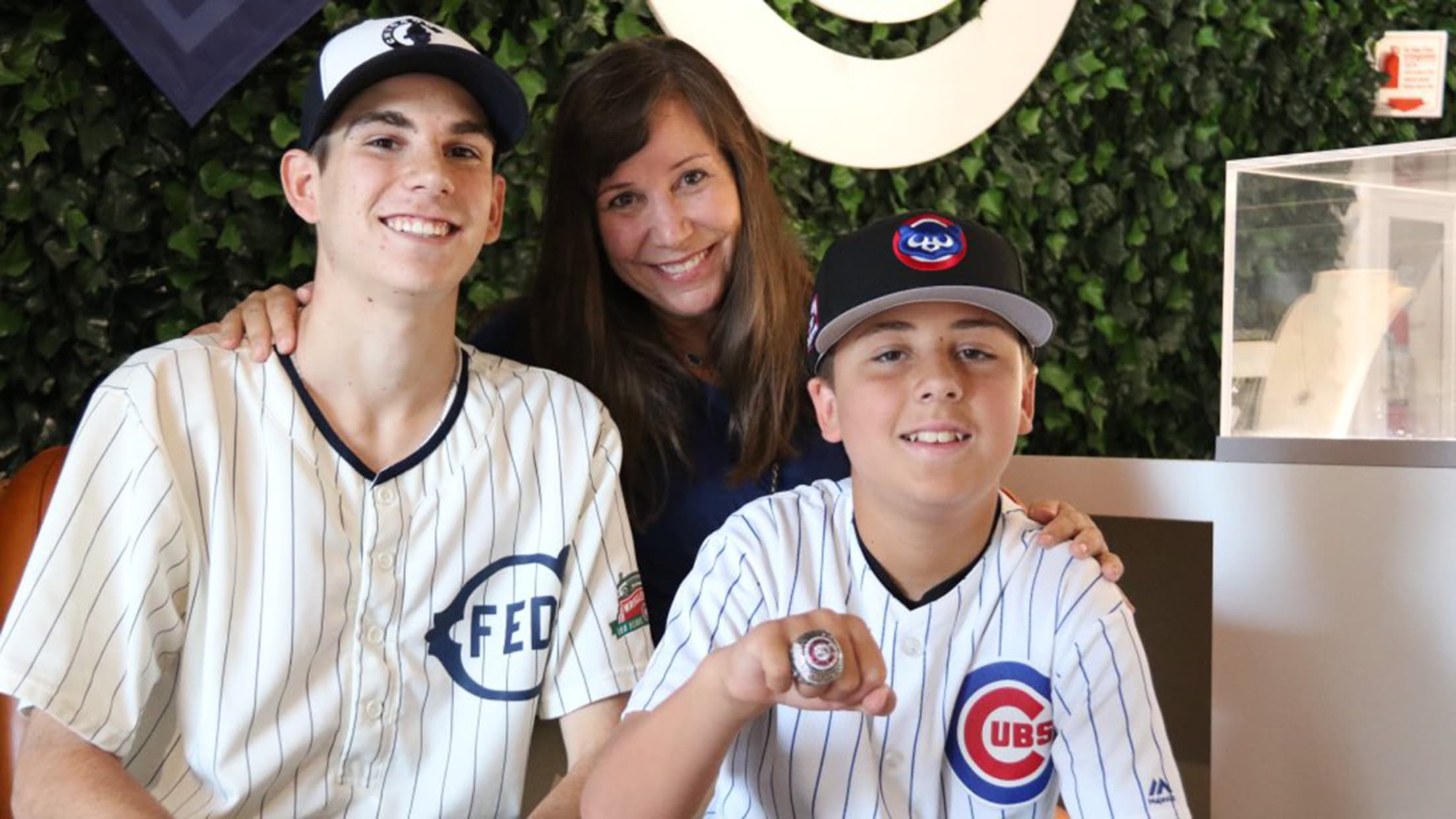 CHICAGO -- On Friday, Ron Santo's daughter Linda and his two grandsons, Sam and Spencer, got their first look at their late grandfather's World Series ring, which the Cubs presented posthumously to the Hall of Famer.The Santos had missed the ring ceremony in April 2017 -- they were at Sam's
CHICAGO -- On Friday, Ron Santo's daughter Linda and his two grandsons, Sam and Spencer, got their first look at their late grandfather's World Series ring, which the Cubs presented posthumously to the Hall of Famer.
The Santos had missed the ring ceremony in April 2017 -- they were at Sam's baseball game and Linda was working at one of the concession booths. She said someone told her that both Santo and Hall of Famer Ernie Banks had received rings posthumously after the Cubs' win in '16.
Friday was the first time the family could come to Chicago to see the diamond-encrusted ring, which has Santo's name carved on the side. Linda said she knew it was the right time for the trip -- they boarded their flight from Arizona at 10:10 a.m. MST and arrived at Gate 10. As they were waiting in line to pose for a photo with the World Series trophy, someone in front of them was wearing a No. 10 Santo jersey. The number has been retired by the Cubs.
Ron Santo's daughter and grandkids see his World Series ring for the first time! 1️⃣0️⃣ pic.twitter.com/yEzOMT5WIk

— Chicago Cubs (@Cubs) May 25, 2018
Sam, 19, just finished his freshman year at the University of Arizona while Spencer, 13, looks just like his grandfather, who passed away in December 2010.
"The passion and determination, no matter what they do, that's my dad," Linda said. "In baseball or whatever, they do have that passion that he had. They're good boys, and they have his spirit."