Acuna impressing Braves in Australian League
No. 17 prospect in organization posted .821 OPS in 2016 at two Minor League levels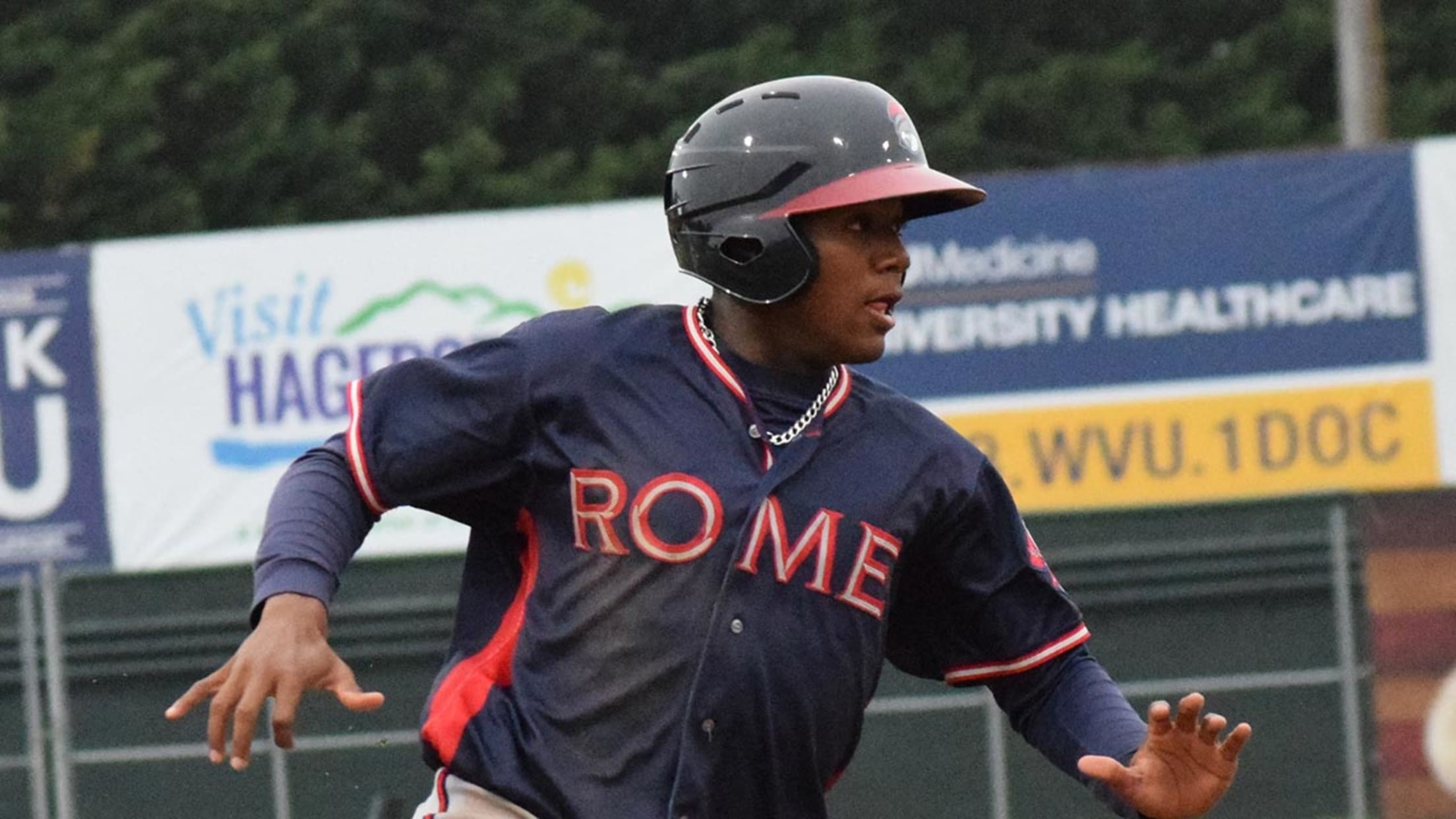 Ronald Acuna posted a 1.001 OPS in his first 20 games in Australia. (Patrick Cavey/MiLB)
ATLANTA -- Ronald Acuna was a relatively obscure prospect until Bobby Cox and some other Braves executives returned from the instructional league last year raving about this five-tool prospect who had caught their attention with essentially anything and everything he did on the baseball field.Still just 19 years old and
ATLANTA -- Ronald Acuna was a relatively obscure prospect until Bobby Cox and some other Braves executives returned from the instructional league last year raving about this five-tool prospect who had caught their attention with essentially anything and everything he did on the baseball field.
Still just 19 years old and in the midst of the early portion of his development as a center fielder, Acuna has already drawn comparisons to Pittsburgh's Starling Marte and established himself with Kevin Maitan as the two highest-upside position players in the Braves' system.
After missing a significant portion of this past season with a thumb injury, Acuna has made up for lost time by spending the past few weeks producing impressive statistics in the Australian Baseball League. He was selected to participate in the All-Star Game, which will air Thursday at 3:30 a.m. ET on MLB Network.
Acuna hit .375 (27-for-72) and compiled a 1.001 OPS through the first 20 games he played for the Melbourne Aces. He's obviously not facing the same level of pitching he would have seen had he played winter ball in the Dominican Republic or his native Venezuela. But given he just turned 19 on Sunday and has yet to play a full season above the Rookie level, his production at least legitimizes the hype he has already received.
Though MLBPipeline.com ranks Acuna as the No. 17 prospect within the Braves' system, there's certainly reason to believe his ranking could significantly improve once he begins the 2017 season with either Class A Rome or the Class A Advanced Florida Fire Frogs.
When Chipper Jones and Andruw Jones got their first glimpses during Spring Training this year, they raved about Acuna, who received what appears to be a bargain $100,000 signing bonus after he was found by Braves assistant director of Latin American operations Rolando Petit.
Encouraged by what they saw from Acuna during the 2014 instructional league, the Braves confidently vaulted him to the Gulf Coast League to begin '15 and then promoted him to Rookie-level Danville by the end of the season. The plan for the talented teenager to spend this year playing a full season for Rome was derailed on May 9, when he injured his thumb sliding back into first base.
Acuna returned to action on Aug. 22 and didn't miss a beat as he helped Rome earn a postseason berth and win the South Atlantic League championship. He ended up recording 14 stolen bases (21 attempts) and slashing .312/.392/.429 over 179 regular-season plate appearances.
While Acuna is listed as 6-foot, 180 pounds, he has already shown signs that he has started growing into his potential frame. It's too early to accurately project when he might reach the Majors or whether he'll remain a center fielder. But the early impressions he has made have certainly created reason to closely monitor what has the makings to be a special career.
Mark Bowman has covered the Braves for MLB.com since 2001.