Royals add Romero, option Oaks to Triple-A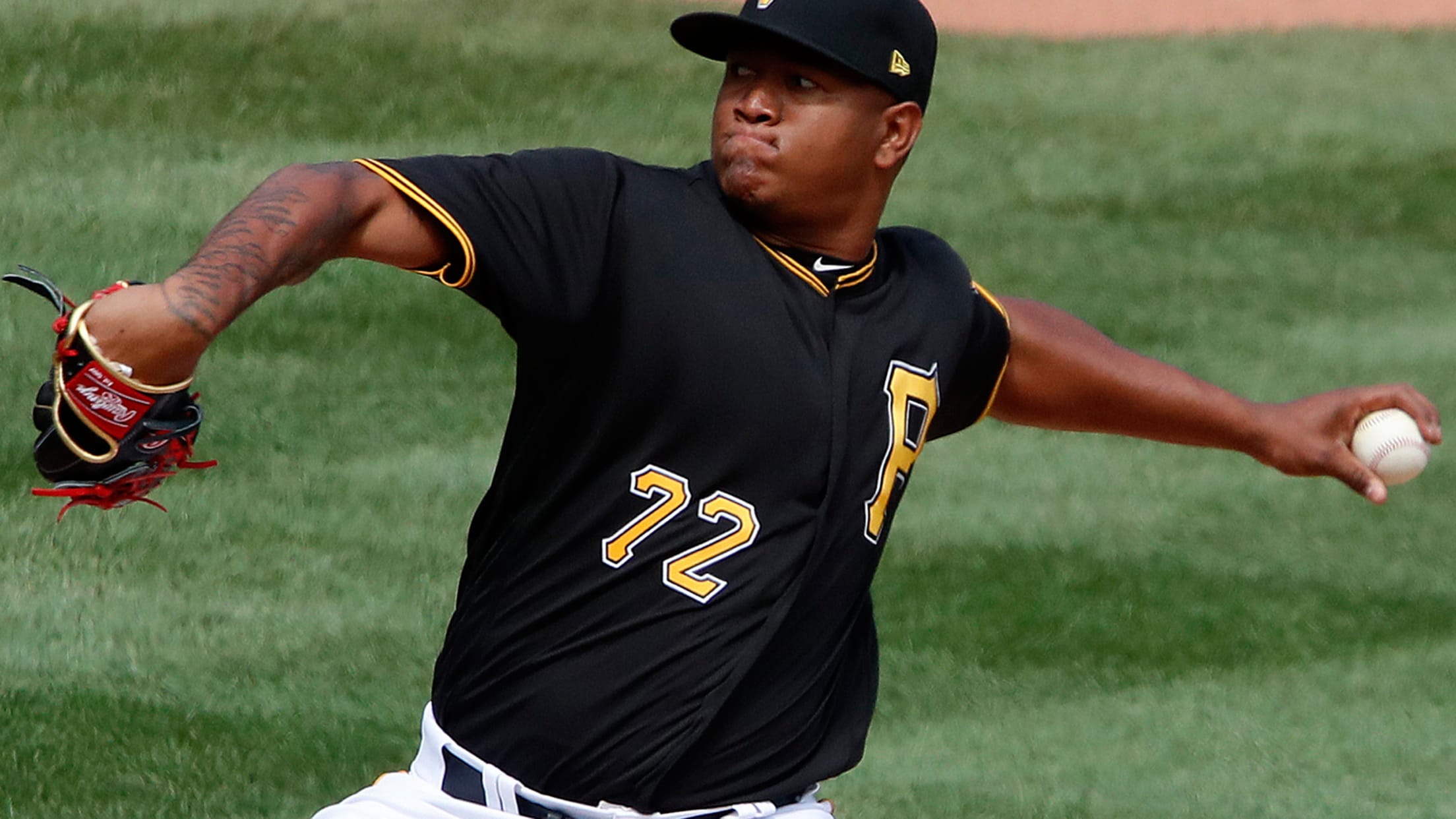 KANSAS CITY -- Less than 24 hours after claiming left-hander Enny Romero off waivers from the Pirates, the Royals placed him on the 25-man roster prior to Friday night's series opener against the Red Sox.In a corresponding move, right-hander Trevor Oaks was optioned to Triple-A Omaha. Oaks, who was called
KANSAS CITY -- Less than 24 hours after claiming left-hander Enny Romero off waivers from the Pirates, the Royals placed him on the 25-man roster prior to Friday night's series opener against the Red Sox.
In a corresponding move, right-hander Trevor Oaks was optioned to Triple-A Omaha. Oaks, who was called up as an emergency starter replacing the injured Ian Kennedy on Wednesday, gave up three runs over four innings in a 3-2 loss to the Indians.
Romero, 27, originally signed as a non-drafted free agent with the Rays in 2008 before being traded to the Nationals in '17. The Pirates claimed him off waivers in April and subsequently waived him earlier this week.
"He's a hard throwing lefty," Royals manager Ned Yost said. "We just want to take a good look at him."
Romero's best season came in 2017 with the Nationals when he posted a 3.56 ERA in 53 relief outings. He struck out 65 over 55 2/3 innings. He pitched in only four games at the big league level this season between the Pirates and Nationals, and he had a 7.50 ERA.
Romero relies heavily on his four-seam fastball, which he throws over 70 percent of the time with a velocity that tops out at 98 mph. He also possesses a hard slider (88 mph).