Royals safe in Toronto after scary bus ride
Falling ice smashes windshield, injures driver en route from airport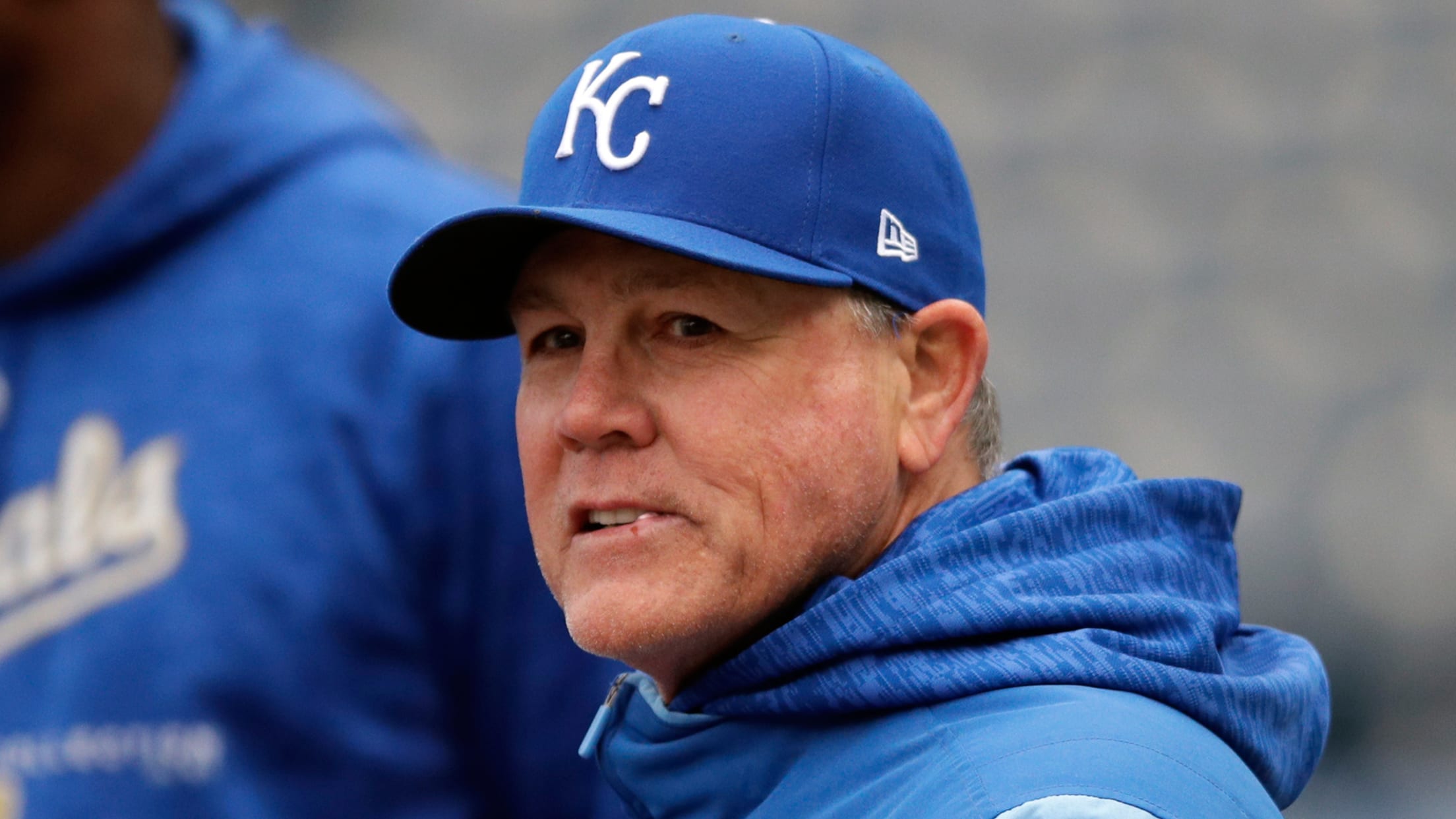 TORONTO -- Another day, another postponement for the Royals, who had their series opener against the Blue Jays on Monday pushed back to Tuesday as part of a traditional doubleheader to start at 2:07 p.m. CT.The Royals are relieved the bad weather, which caused ice and snow damage to the
TORONTO -- Another day, another postponement for the Royals, who had their series opener against the Blue Jays on Monday pushed back to Tuesday as part of a traditional doubleheader to start at 2:07 p.m. CT.
The Royals are relieved the bad weather, which caused ice and snow damage to the roof at Rogers Centre, didn't lead to something much more serious after their arrival on Sunday night. One of the club's two buses was struck with a large piece of ice en route from Toronto's Pearson Airport just after 10 p.m. CT. The ice smashed through the front of the bus and injured the driver, who sustained cuts to his face.
"It shattered the window. The bus driver was full of glass," manager Ned Yost said. "They got pulled over, but it was pretty scary there for a little while for the guys on the bus."
Royals reliever Blaine Boyer was seated near the front of the bus and saw the chunk of flying ice, which he estimated as being at least half the size of Yost's desk in the clubhouse at Kauffman Stadium.
Boyer jumped up to grab the wheel and assist the driver, who was initially in shock. The driver quickly worked to slow the bus and pull off the road. Boyer called the driver, Fred, a "stud" for his reaction to the incident and for keeping the Royals safe.
"We're lucky we've even got a team," Yost said when asked about Monday's weather. He was on the front bus when the back bus was struck by the ice approximately 10 minutes from the airport.
Along with Boyer, catcher Andrew Butera was near the front of the bus and helped to calm the driver. Yost said on Monday that he did not believe the driver was hospitalized.
After an earlier delay on Sunday flying out of Kansas City, the Royals did not reach their hotel until nearly midnight CT.
Salvy continuing rehab
All-Star catcher Salvador Perez started as the designated hitter in his second rehab game on Monday with Double-A Northwest Arkansas. He went 1-for-2 with a single and a walk, and he was hit by a pitch.
"He had a really good day yesterday, he hit a homer," Yost said. "He had four at-bats today with no issue."
Perez has been on the disabled list with a Grade 2 MCL tear in his left knee, but he began his rehab assignment on Sunday. In his place, Butera has been the Royals' primary catcher.
The plan is to have Perez play five to seven innings on Tuesday behind the plate, but there is no timetable for his return to the Royals.
Keegan Matheson is a contributor to MLB.com based in Toronto.