Royals place Gordon on DL with hip issue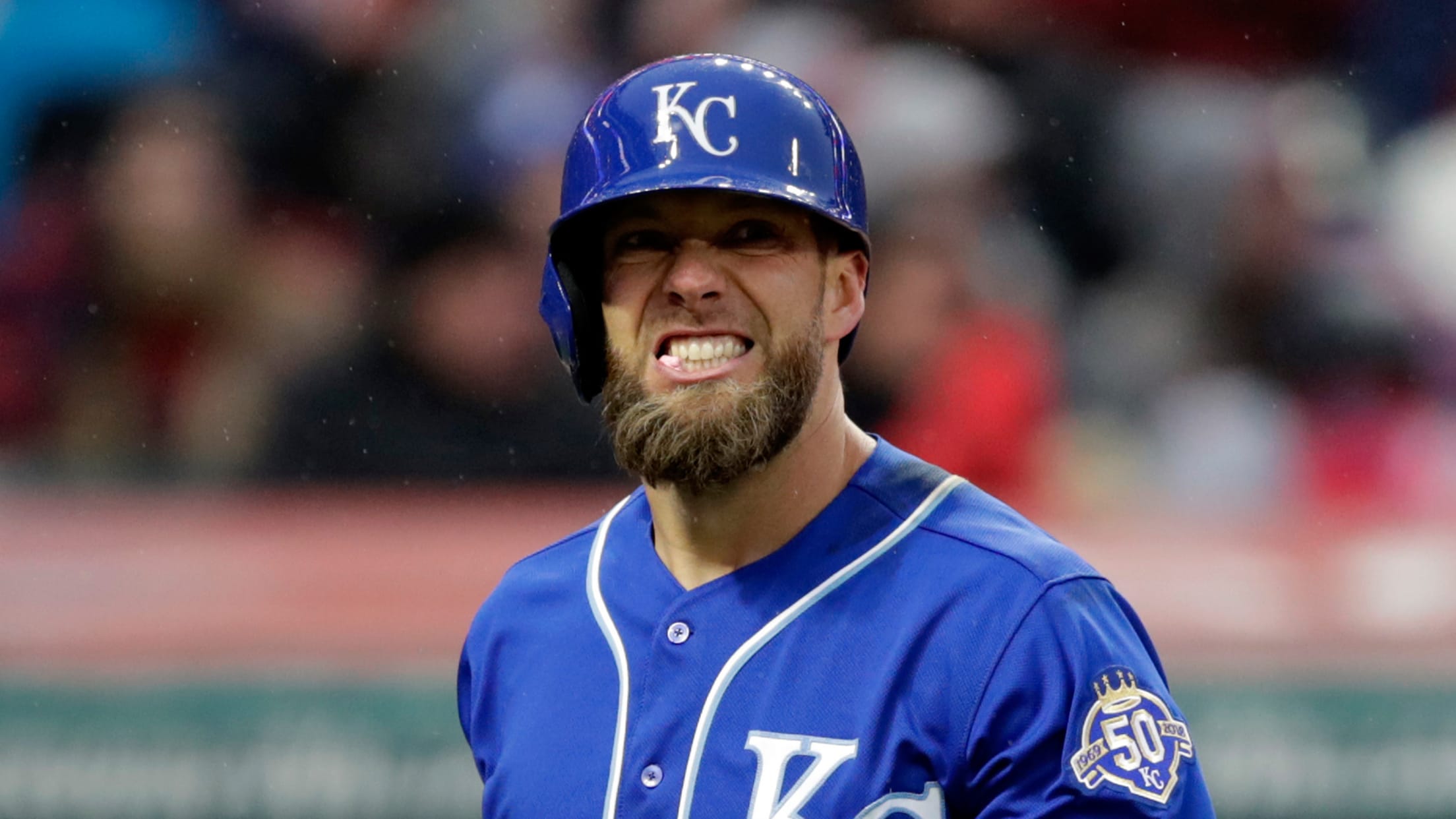 KANSAS CITY -- The Royals have placed outfielder Alex Gordon on the 10-day disabled list, retroactive to Monday, with a left hip labral tear. In a corresponding roster move, outfielder Abraham Almonte was called up from Triple-A Omaha before Tuesday night's game.Gordon last played on Sunday at Cleveland. He was
KANSAS CITY -- The Royals have placed outfielder Alex Gordon on the 10-day disabled list, retroactive to Monday, with a left hip labral tear. In a corresponding roster move, outfielder Abraham Almonte was called up from Triple-A Omaha before Tuesday night's game.
Gordon last played on Sunday at Cleveland. He was hitting .174 in 23 at-bats through seven games while playing left and center field.
"He just woke up [Monday] really sore," manager Ned Yost said. "Nick [Kenney, trainer] said the timeline would probably be 10 days to two weeks, hopefully. But we still have to get seven days down the road and see where we are."
Almonte, 28, was claimed off waivers from the Indians on April 2, and he expressed excitement about having the opportunity to join the Royals.
"You have to have a strong mind and believe in yourself," Almonte said. "I always think that I belong here. It's a good chance for me in my career. I want to take advantage and give it everything I have."
Yost said he'll mix the versatile Almonte, who said he's comfortable playing any of the outfield spots.
"He's an athletic switch-hitter who gives us depth and can roam the outfield pretty good," Yost said. "When we played against him in Cleveland, he was always a tough out. He gives you good at-bats"
In 2009, Gordon missed 79 games after undergoing surgery to repair a labral tear in his right hip.
Robert Falkoff is a contributor to MLB.com based in Kansas City.