Finale with Tigers PPD; rotation pushed back
Game rescheduled as part of day-night doubleheader on April 20; Duffy to start Friday; Grimm gaining trust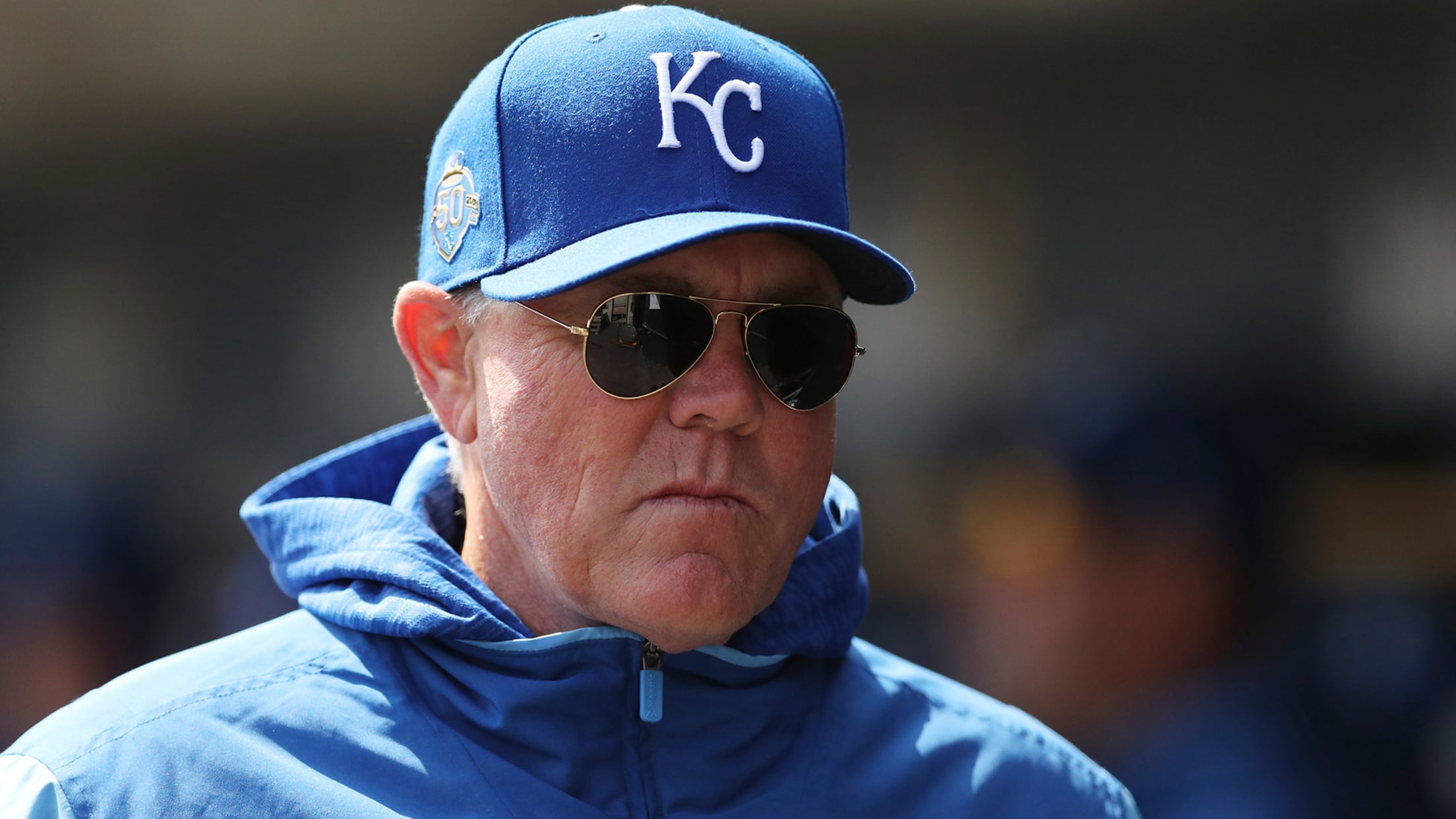 DETROIT -- For the second time in four days, a Royals game was snowed out. Wednesday's scheduled series finale with the Tigers was postponed and will be made up April 20 as part of a day-night doubleheader at 12:10 p.m. CT and 6:10 p.m. CT.Royals manager Ned Yost said Danny
DETROIT -- For the second time in four days, a Royals game was snowed out. Wednesday's scheduled series finale with the Tigers was postponed and will be made up April 20 as part of a day-night doubleheader at 12:10 p.m. CT and 6:10 p.m. CT.
Royals manager Ned Yost said Danny Duffy, who was scheduled to start Wednesday, will now pitch Friday, when the Royals travel to Cleveland for the Indians' home opener at 3:10 p.m. CT.
"We'll probably just move everyone back a day," Yost said. "I can't see myself making any adjustments."
Duffy has not pitched since Opening Day, but he said the long layoff wouldn't affect him. The left-hander had been battling shoulder stiffness after his last Spring Training start, so the rest might actually help.
"Obviously, more time to heal should help," Duffy said. "But I just don't think my shoulder is in a state that it would need help."
The forecast in Cleveland also calls for sub-freezing wind chills.
"I'll be ready," Duffy said. "It'll be cold, but we're tough customers."
Grimm in circle of trust?
It's no secret that Yost is looking for a reliable setup man to closer Kelvin Herrera. And while it's early, newcomer Justin Grimm is inching into Yost's circle of trust for that role.
Grimm has two consecutive holds, including a 1-2-3 outing in the Royals' 1-0 win on Tuesday.
"He's got a really good fastball, 93 [mph]," Yost said. "His breaking ball reminds me of Don Sutton's curveball. It's a hammer. If you get to two strikes without using it, the hammer then can strike out a hitter pretty easily."
The Royals had been hoping to find a reliever with a curveball to add variety to their bullpen, which consists primarily of sinker-slider pitchers. Grimm, signed during Spring Training, fits the bill.
"His curve has great downward action," Yost said. "We haven't had that type of breaking ball in the bullpen for a while."
Royals trade Asche
The Royals have traded infielder Cody Asche to the Yankees for a player to be named, or cash considerations.
Asche, 27, has played for the Phillies and the White Sox. He was a non-roster invite to Royals Spring Training and had been assigned to Triple-A Omaha.
Karns decision
Right-hander Nate Karns, on the 10-day disabled list because of right elbow inflammation, is eligible to be activated on Friday. But Yost said he's not sure Karns is quite ready.
"He felt it a little bit still in his last side," Yost said. "So I'd be a little surprised."
Royals deal prospect Almonte to Angels
The Angels acquired right-hander Miguel Almonte from the Royals for a player to be named or cash considerations on Wednesday. Kansas City had designated Almonte for assignment, after claiming former Indians outfielder Abraham Almonte (no relation) off waivers on Monday.
Almonte, 25, was ranked as the Royals' No. 12 prospect, per MLB Pipeline, and posted a 1.72 ERA in 16 appearances (nine starts) between Double-A Northwest Arkansas and Triple-A Omaha last season. He was battling posterior right shoulder soreness at the time of his designation.