Royals sign 16-year-old pitcher Kaito Yuki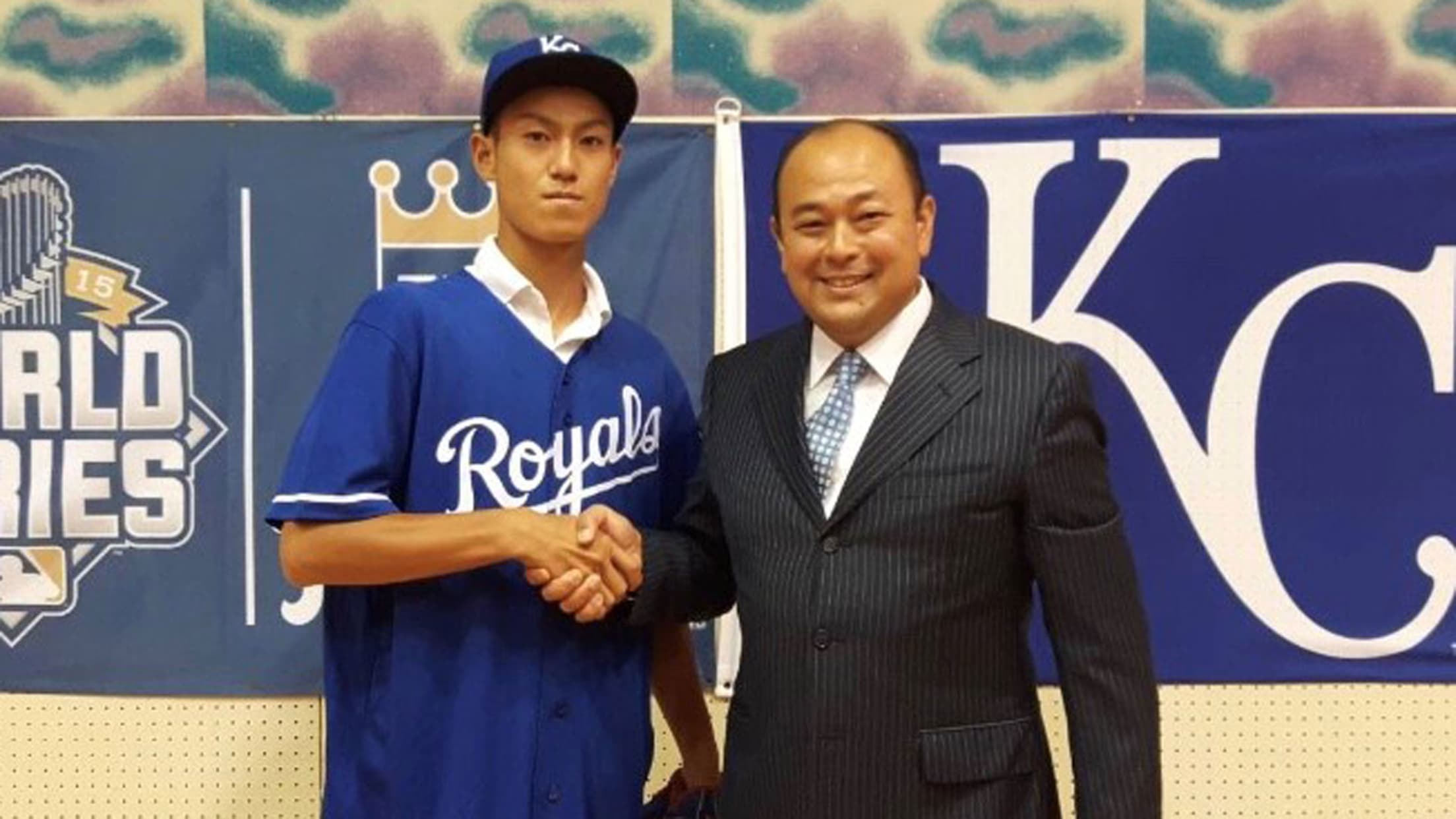 The Kansas City Royals today announced the signing of Japanese 16-year old pitcher Kaito Yuki. The Osaka, Japan, native just completed his junior high season in May and chose to sign a professional contract with the Royals over attending high school. Yuki, is a 6-2, 170 lb. right-handed pitcher who
The Kansas City Royals today announced the signing of Japanese 16-year old pitcher Kaito Yuki. The Osaka, Japan, native just completed his junior high season in May and chose to sign a professional contract with the Royals over attending high school. Yuki, is a 6-2, 170 lb. right-handed pitcher who was born on May 12, 2002.
"We are excited to add Kaito Yuki to our Organization," said Rene Francisco, Royals Vice President/Assistant General Manager of Major League and International Operations. "We are very much looking forward to seeing him get started in Professional Baseball next year. I'd like to thank and congratulate our Pacific Rim coordinator Phil Dale and our scout in Japan Hiro Oya for the tremendous work in identifying and signing this young man."
The announcement of Yuki's signing took place earlier today in his hometown of Osaka. In a quote provided by the Kyodo News, Yuki stated, "I wanted to play in the United States as soon as possible, rather than playing high school ball at Koshien Stadium (in Japan's iconic national championship)."