KC brings back Pena for catching depth
Veteran to return to Royals on Minor League deal with spring invite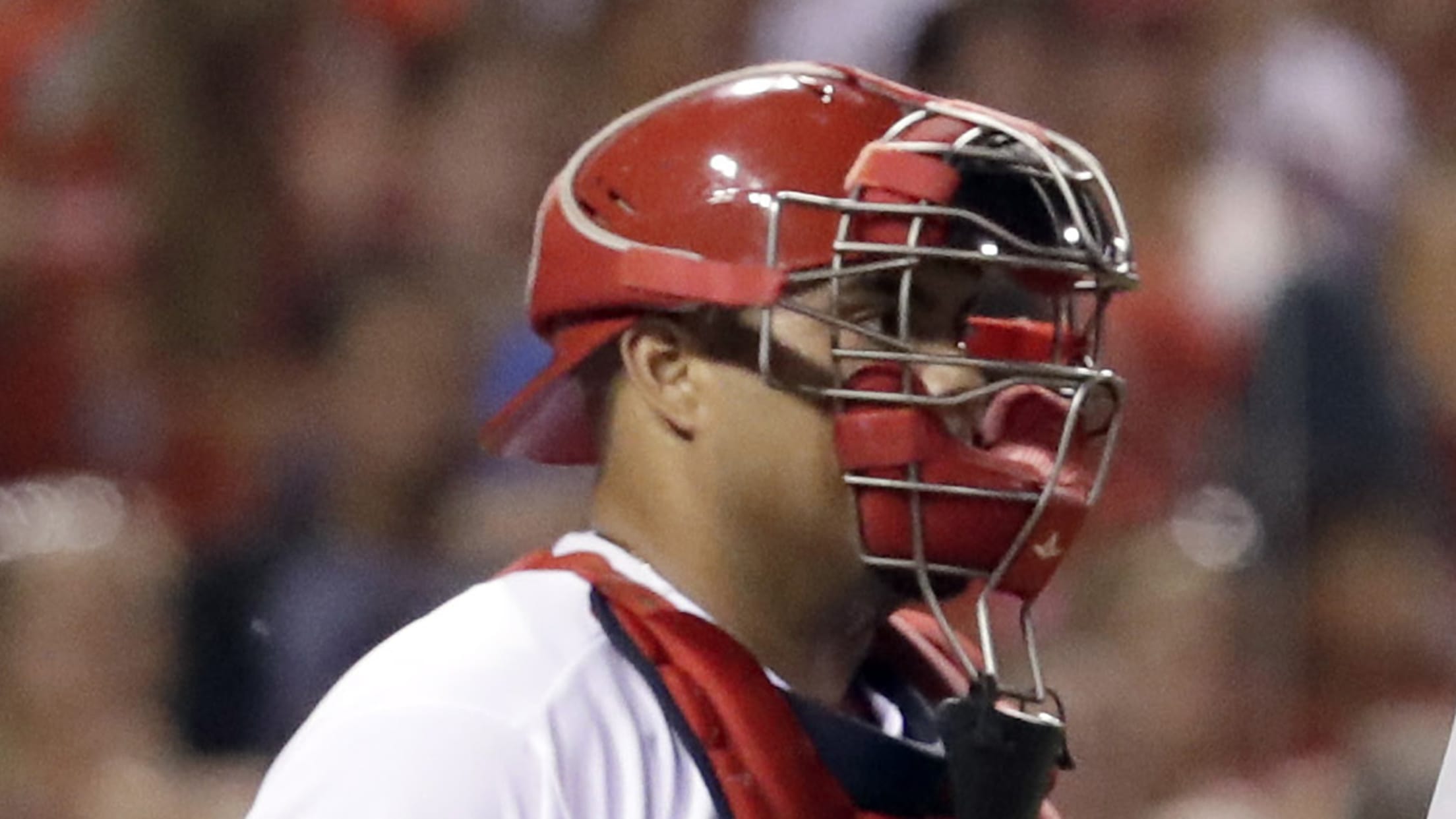 Brayan Pena, who played for the Cardinals in 2016, was with the Royals from 2009-12. (AP) (Jeff Roberson/AP)
KANSAS CITY -- Old friend alert.The Royals on Tuesday signed catcher Brayan Pena to a Minor League contract with an invitation to Spring Training camp.Pena, 35, likely will provide organizational depth at Triple-A Omaha. Last year's catcher at the affiliate, Tony Cruz, was designated for assignment earlier this offseason and
KANSAS CITY -- Old friend alert.
The Royals on Tuesday signed catcher Brayan Pena to a Minor League contract with an invitation to Spring Training camp.
Pena, 35, likely will provide organizational depth at Triple-A Omaha. Last year's catcher at the affiliate, Tony Cruz, was designated for assignment earlier this offseason and subsequently released.
Pena played four seasons for the Royals from 2009-12, with his best season coming in '09, when he hit .273 with six homers and 18 RBIs.
Pena was one of the more popular players in the Royals' clubhouse during that stretch.
Pena is a .259/.299/.351 career hitter in 12 Major League seasons.
Pena was a regular with the Reds in 2014 and '15, and he played nine games for the Cardinals last season.