MLB initiative benefits prostate cancer research
Teams wearing special uniforms for Father's Day weekend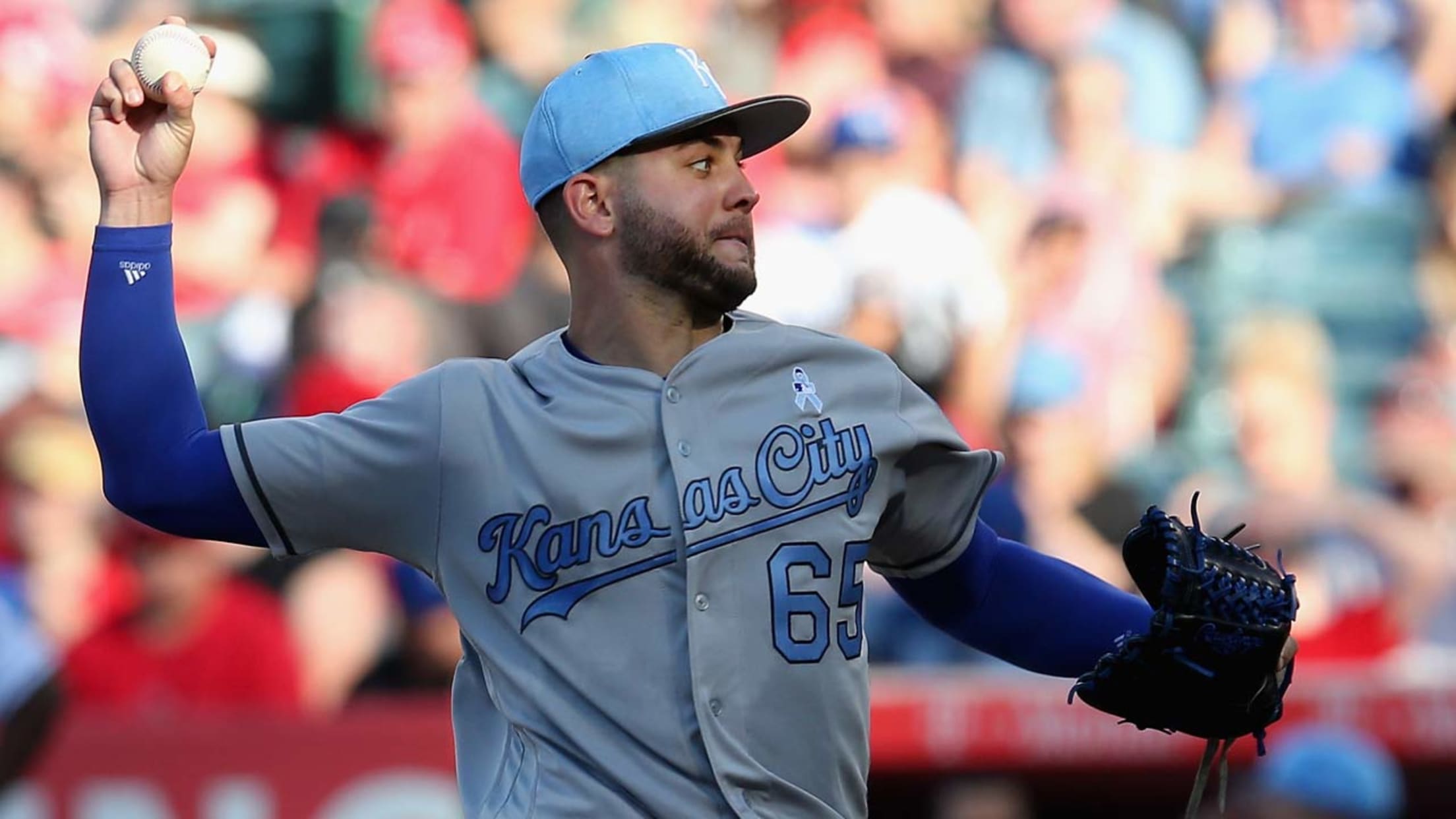 The Royals are donning a different shade of blue for Father's Day weekend. (Getty)
ANAHEIM -- On this Father's Day weekend, all Royals players and on-field personnel are wearing a symbolic blue ribbon on their uniforms along with blue wristbands and a specially designed uniform and cap.It's all part of an MLB initiative to raise awareness about prostate cancer and to raise funds for
ANAHEIM -- On this Father's Day weekend, all Royals players and on-field personnel are wearing a symbolic blue ribbon on their uniforms along with blue wristbands and a specially designed uniform and cap.
It's all part of an MLB initiative to raise awareness about prostate cancer and to raise funds for research.
Count Royals first-base coach Rusty Kuntz as a supporter of the initiative. Kuntz encourages all men to get screened for prostate cancer, as well as other cancers.
"Doctors are there to save your lives," Kuntz said. "Let them do their jobs. Go get screened."
Royals manager Ned Yost also is a big fan of Major League Baseball's efforts in this area.
"We get tested every spring," Yost said. "I'm glad for that."
The uniforms incorporate a different hue of blue from the Royals' blue into the logos and caps, which have a blue shadow tech heather crown and graphite visor.
MLB will again donate all royalty payments from the sales of specialty caps and jerseys to the Prostate Cancer Foundation and Stand Up To Cancer.
Also, for Father's Day, MLB.com, all 30 clubs and broadcast partners will express their gratitude by sharing their favorite baseball moments of dad on social media using #MLBDads, and fans are encouraged to do the same.