Baseball lifer Amaro Sr. passes away at 81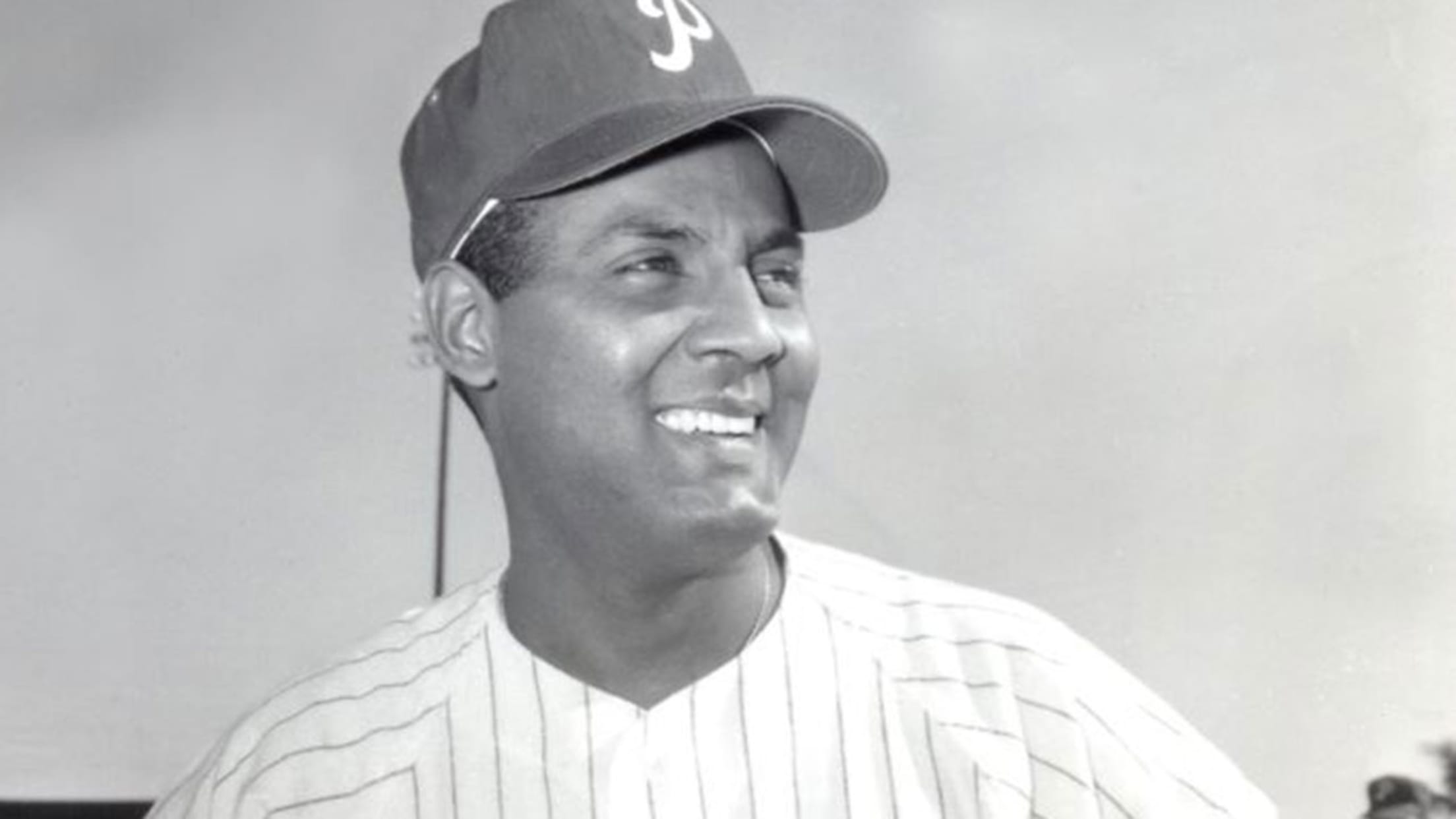 Most of Ruben Amaro Sr.'s big league career was spent with the Phillies. (Phillies)
Ruben Amaro Sr., a former Phillies shortstop and renowned baseball lifer, died in Weston, Fla., on Friday at age 81.Amaro Sr. was born Jan. 6, 1936, in Nuevo Laredo, Mexico. He and Dallas Green were once teammates and very close friends who worked together in player development with the Phillies
Ruben Amaro Sr., a former Phillies shortstop and renowned baseball lifer, died in Weston, Fla., on Friday at age 81.
Amaro Sr. was born Jan. 6, 1936, in Nuevo Laredo, Mexico. He and Dallas Green were once teammates and very close friends who worked together in player development with the Phillies and Chicago Cubs. There was mutual respect between the two baseball icons. Ironically, Amaro Sr. died nine days after Green.
• Phillies alumni association
Amaro Sr. spent virtually his entire life in baseball as he was the son of Santos Amaro, who had a long and distinguished career in Cuba and Mexico. His mother, Josefina Mora, was a member of the Vera Cruz Women's Professional Baseball Club. Four generations of Amaros played professionally: Santos, Amaro Sr., his three sons, Ruben Jr., David Amaro and Luis Alfredo and a grandson, Andrew Amaro. Ruben Jr. became a baseball executive after his playing days as an assistant general manager and GM of the Phillies (1999-2015). He's currently the first-base coach of the Boston Red Sox.
Most of Amaro Sr.'s career was spent with the Phillies. He was a slick-fielding shortstop (1960-65) who won a Gold Glove Award (1964) and was the first-base coach under manager Green (1980-81).
His big league playing career also included the St. Louis Cardinals (1958), New York Yankees (1966-68) and California Angels, for whom he played his last Major League game, Aug. 27, 1969. Amaro Sr. began playing professionally as an 18-year-old in Mexico, one of nine seasons in the Minors, including his last two with the Phillies' Eugene and Reading teams (1970-71).
His biggest contribution to the game came following his playing career, which began in 1972 as an assistant to Green, then the Phillies' director of Minor Leagues and scouting, and the organization's first full-time scout in the Caribbean countries. He was involved in the signing of Willie Hernandez, George Bell and Juan Samuel.
It began a distinguished career as a scout, Major League coach, Minor League manager and a respected baseball figure in Mexico, Venezuela, Puerto Rico and the Dominican Republic. Amaro Sr. fulfilled many of those roles for not only the Phillies, but the Cubs, Detroit Tigers and Chicago White Sox.
Amaro Sr. returned to the Phillies' organization in 1999, serving as the Minor League field/defensive coordinator, special assignment scout and Gulf Coast League manager through 2003. After two years with the White Sox, he came back to the Phillies in 2008, spending two seasons as a special assignment scout. His final position in the game was as a part-time scout for the Houston Astros (2010-12). During his distinguished baseball career, Amaro Sr. also spent 20 years as the manager and/or general manager of the Zulia club in the Venezuela Winter League. He also managed in Mexico. Truly a baseball lifer.
Amaro Sr. is a member of both the Mexico and Cuba Baseball Halls of Fame. He was also a board member of the Baseball Assistance Team.
Our deepest sympathy goes out to the entire Amaro family. R.I.P. my friend.
Larry Shenk is in charge of alumni relations and team historian for the Phillies.