Report: Former pitcher Quevedo dies at 37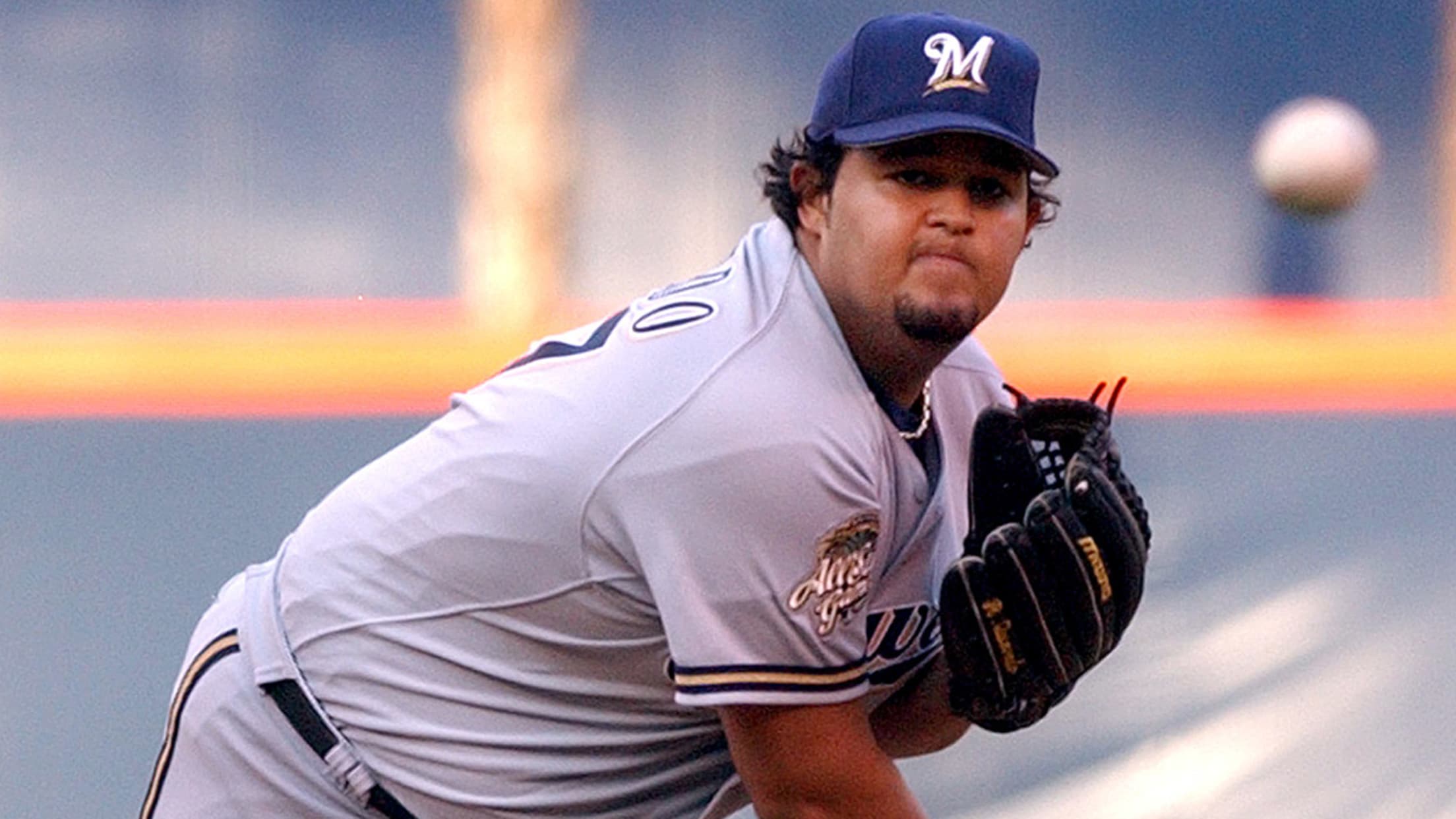 Right-hander Ruben Quevedo made a career-best 25 starts for the Brewers in 2002. (AP)
MILWAUKEE -- Former Brewers pitcher Ruben Quevedo has passed away at 37 of an apparent heart attack, according to multiple news reports in Venezuela.Quevedo pitched parts of four seasons in the Major Leagues for the Cubs and Brewers from 2000-03, going 14-30 with a 6.15 ERA in 66 games (58
MILWAUKEE -- Former Brewers pitcher Ruben Quevedo has passed away at 37 of an apparent heart attack, according to multiple news reports in Venezuela.
Quevedo pitched parts of four seasons in the Major Leagues for the Cubs and Brewers from 2000-03, going 14-30 with a 6.15 ERA in 66 games (58 starts). He made 45 of those appearances after a deal from Chicago to Milwaukee at the '01 Trade Deadline.
According to Baseball-Reference.com, Quevedo last pitched professionally in 2008 for the Tigres de Aragua in the Venezuelan Winter League. That club Tweeted about Quevedo's passing on Wednesday, saying it joined in the mourning of his death.
La familia de Tigres de Aragua se une al duelo por el fallecimiento de Rubén Quevedo. Paz a su alma.

— Tigres de Aragua (@OficialTigres) June 8, 2016
"Peace to his soul," the team's message said in Spanish.
Longtime Brewers bullpen catcher Marcus Hanel remembered Quevedo as a fun-loving individual, despite regular teasing from teammates about his weight and fitness.
"Everyone made light of his health and weight and stuff like that, but he was a good dude," Hanel said. "He took a lot of hits for that stuff, but he took it pretty well."
The worst of it was in 2002 Spring Training, when then-pitching coach Dave Stewart instituted a daily mile run for the pitchers. On the first day, Quevedo was unable to complete it.
"Unfortunately, it doesn't surprise me that it was a heart attack, considering the things that he battled," Hanel said. "It's a shame. He was one of those likeable guys."