Ruggiano DFA'd to make room for Griffin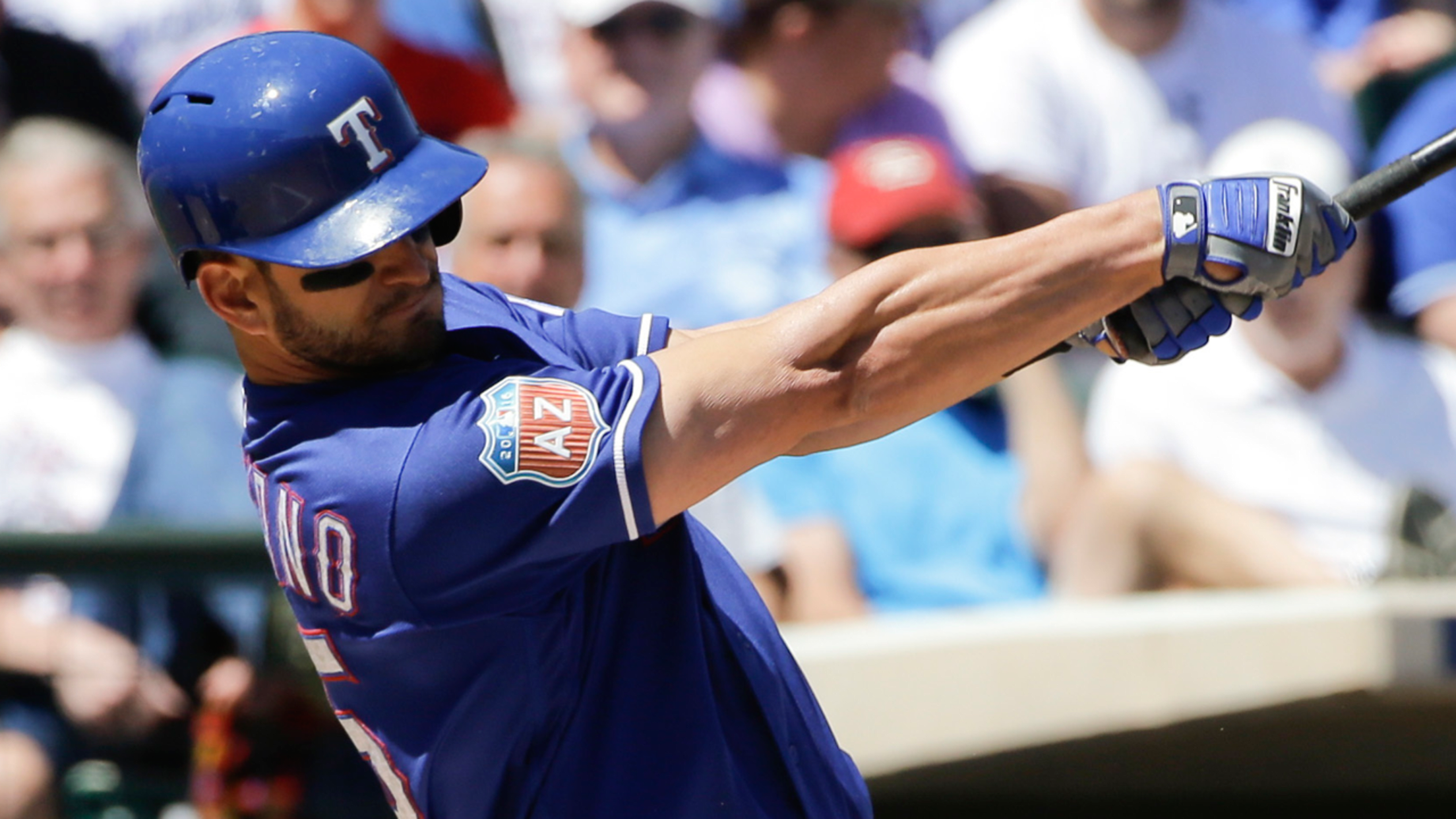 The Rangers designated Justin Ruggiano for assignment before Friday's game against the Angels. (AP) (AP)
ANAHEIM -- The Rangers have designated outfielder Justin Ruggiano for assignment to make room for pitcher A.J. Griffin on the 40-man roster. Griffin is being called up to start against the Angels on Friday night.Ruggiano made the Opening Day roster as an extra outfielder along with Ryan Rua. By designating
ANAHEIM -- The Rangers have designated outfielder Justin Ruggiano for assignment to make room for pitcher A.J. Griffin on the 40-man roster. Griffin is being called up to start against the Angels on Friday night.
Ruggiano made the Opening Day roster as an extra outfielder along with Ryan Rua. By designating him for assignment, the Rangers are left with a three-man bench of Rua, catcher Bryan Holaday and infielder Hanser Alberto.
The Rangers wanted to stay with an eight-man bullpen, including long reliever Phil Klein. The Rangers wanted the protection because Griffin is making his first start since Sept. 24, 2013. He missed the last two seasons because of Tommy John surgery.
Ruggiano was signed as a free agent in the offseason as a right-handed alternative to Josh Hamilton in left field. But Hamilton is on the disabled list and Ian Desmond is now the full-time left fielder.
The Rangers have 10 days to trade, release or put Ruggiano through outright waivers. He can refuse an outright assignment and take his free agency.