Martin on track to be activated next weekend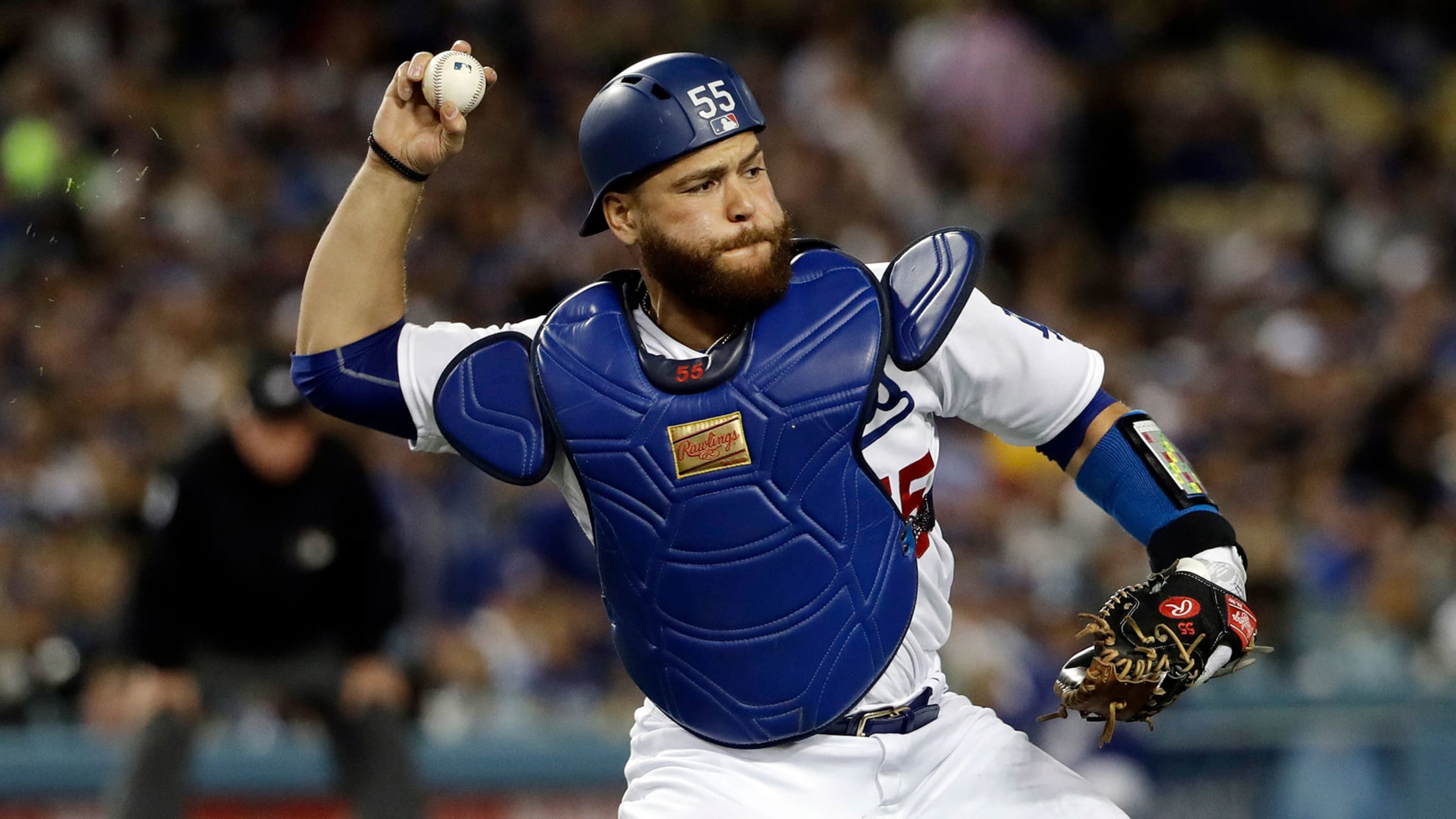 MILWAUKEE -- Dodgers catcher Russell Martin said on Friday that he's progressing in his recovery from a lower back strain, and manager Dave Roberts said he's hopeful for a return by next weekend. Martin has been sidelined since April 10 with a recurrence of a back injury that also sidelined
MILWAUKEE -- Dodgers catcher Russell Martin said on Friday that he's progressing in his recovery from a lower back strain, and manager Dave Roberts said he's hopeful for a return by next weekend.
Martin has been sidelined since April 10 with a recurrence of a back injury that also sidelined him for two weeks during Spring Training. Martin said he believes a change in his catching setup over the years has put added strain on his lower back, and he's trying to make a needed adjustment.
"I'm trying to tweak my setup to be in a more neutral position, and hopefully that will allow me to catch more without putting pressure on an area that doesn't need unnecessary pressure," Martin said. "I've gone with a staggered position over time that shifts my pelvis. That's the root of it. It's not running, it's not swinging. Just the constant staggered position I'm in. I didn't start out that way, it's just something I went to as I progressed and just cheat to be in a better position to throw the ball to second base."
Martin was neutral -- or squarely facing the pitcher -- in his early years and now intends to go back to that.
"Another reason it's smarter to do that is that [fellow catcher Austin Barnes] catches that way, too, so pitchers will have a similar visual," he said.
"How close I am? I don't know. There's a natural progression they want me to go through. Those guys aren't risk takers, but it's almost better to take it slow. Once I come off [the injured list], I don't want to go back on."
Martin said he will lobby against a Minor League rehab assignment, but Roberts indicated he probably will get one.
"The challenge for Russ is to get hot and cool down and ramp it back up. That's where the game situation comes into play," Roberts said. "As far as length of time away, the player probably is against [a rehab game], but I don't see how with the time off, that a game of catching five to seven innings doesn't make sense for everyone."
Martin said on Friday he threw "with vigorous intensity, was dynamic in my movements, shadowing throwing the ball to second base. All that was good." He caught some pitches in a squat.
Hill set for next rehab start
Rich Hill said he will likely make his Monday night rehab start at Triple-A Oklahoma City, while Roberts said it could be there or Double-A Tulsa, depending on the weather. Roberts said Class A Advanced Rancho Cucamonga, where Hill made a four-inning rehab start on Wednesday, has been ruled out.
Ken Gurnick has covered the Dodgers for MLB.com since 2001.