Martin to manage final 2018 game for Blue Jays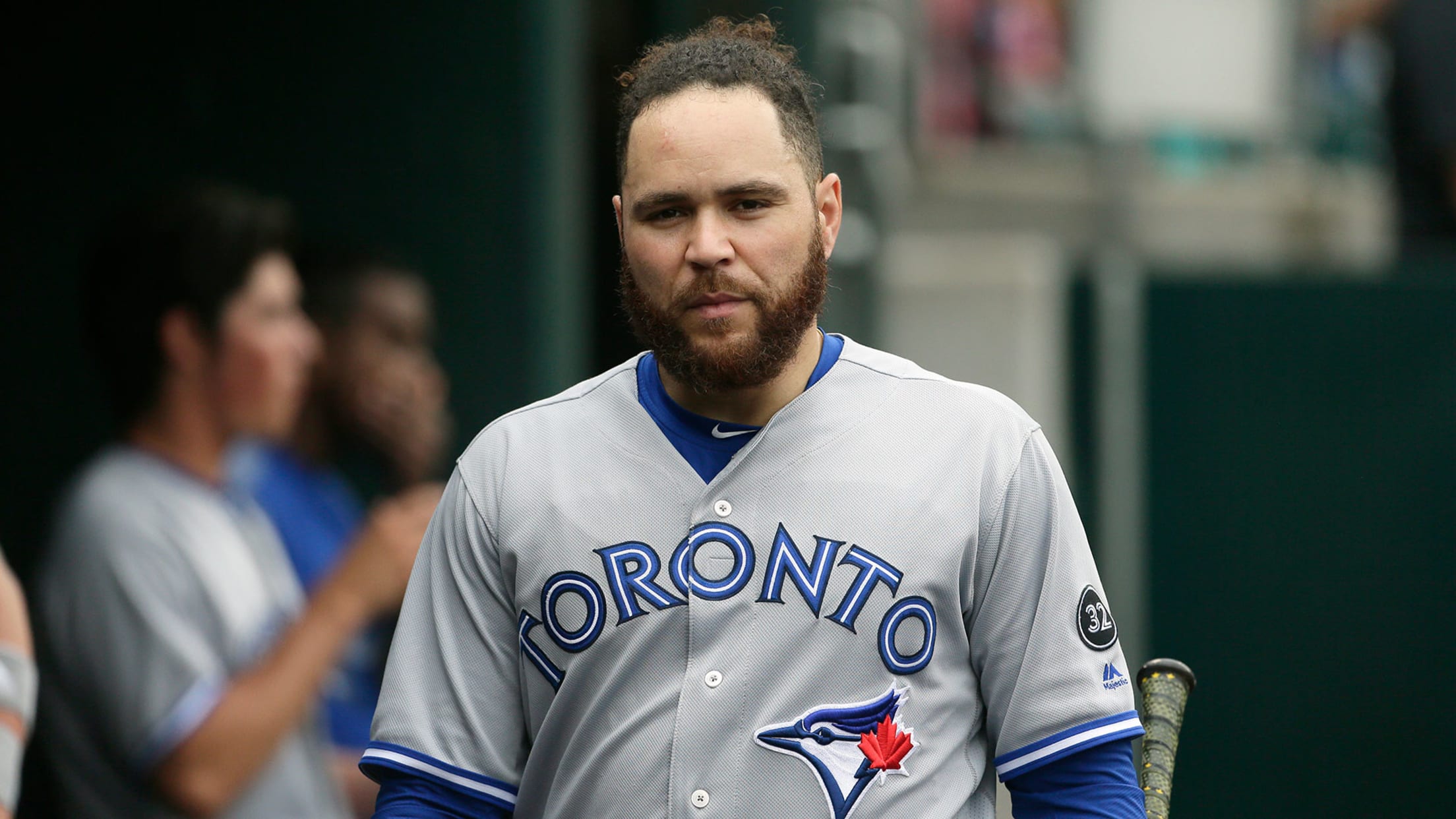 ST. PETERSBURG -- First it was third base. Then it was shortstop and left field. Now it's a player-manager. Russell Martin is doing a bit of everything this season.Blue Jays manager John Gibbons has decided to let Martin unofficially manage Toronto's final game of the season. Martin will be responsible
ST. PETERSBURG -- First it was third base. Then it was shortstop and left field. Now it's a player-manager. Russell Martin is doing a bit of everything this season.
Blue Jays manager John Gibbons has decided to let Martin unofficially manage Toronto's final game of the season. Martin will be responsible for writing the lineup, handling all of the in-game moves and he'll even assume all media responsibilities for the season finale.
Gibbons previously suggested that Martin might be a manager in the making. Nobody thought he was talking about this season, but the veteran catcher turned super-utility man is going to have his chance to call the shots on Sunday vs. the Rays.
"I decided to have a little fun with it," Gibbons said on Saturday afternoon. "I knew [Joe] Torre let a couple of his guys do it one time. Perfect way to end it. ... I've always thought that he could be a guy, if he wanted to manage, he'd be ideal. Have some fun with it."
Gibbons will still technically be the manager of record for Sunday's game against the Rays, meaning the win or loss will count on his managerial record. So this isn't a true player-manager scenario, like the one Pete Rose had with the Reds from 1984-86.
The decision also isn't without precedent. Torre allowed Derek Jeter and Andy Pettitte to remove Hall of Famer Mariano Rivera from his final game at Yankee Stadium in 2013. Marlins manager Don Mattingly has made it an annual tradition to allow one of his players to become an unofficial manager for the final game of the regular season. In 2016, Mattingly chose Martin Prado, and in 2017 he went with A.J. Ellis.
Gibbons might think that Martin has a possible future in managing, but the veteran catcher is less convinced. Martin said, "I don't think so, but things can change," when asked about being a manager in the future. This move isn't meant to showcase Martin for a job -- it's simply Gibbons' way of having a little bit of fun at the end of the year.
"I think being a catcher kind of helps you get perspective on the pitching side and the position-player side, so it's really the only position where you work with both," Martin said. "So that can kind of does help when you're strategizing. But for one day, I don't know if it's going to make much of a difference."
Toronto's season wraps up on Sunday at 3 p.m. ET. Gibbons will still be in uniform for what will be his final game with the Blue Jays. Gibbons and Toronto general manager Ross Atkins held a joint news conference on Wednesday to announce that the longtime manager would not be returning in 2019.
"Going in, if anybody's not available, he'll know that," Gibbons said of Martin. "[Justin] Smoak and [Kendrys] Morales won't play. Other than that, he can pick it."