Russell Martin was first drafted by Expos in '00
Catcher instead played college ball after Montreal declined to offer deal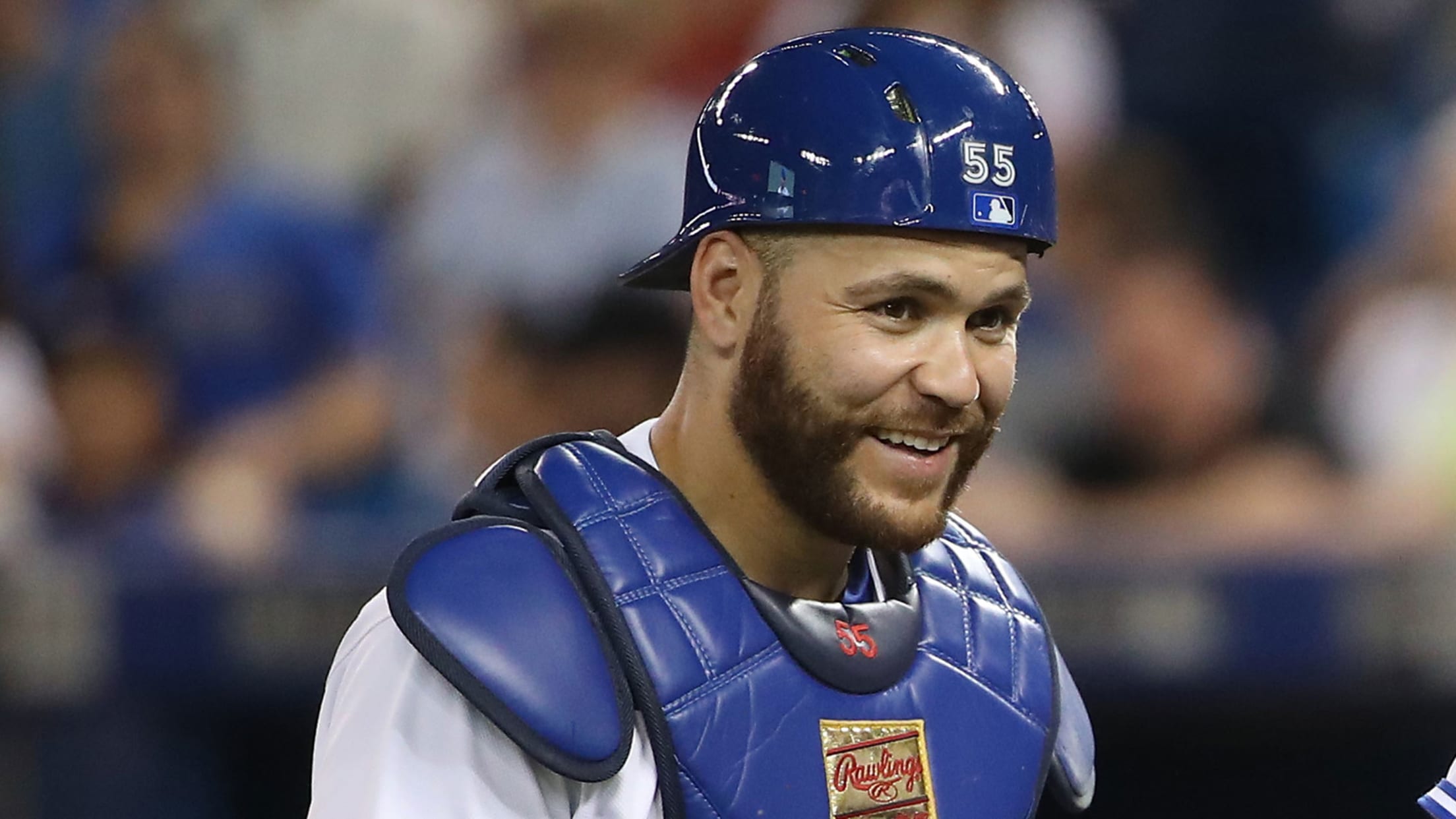 WASHINGTON -- It took nine years of Russell Martin's career for him to return home to Canada, but there was a chance for him to play there sooner. As a 17-year-old out of high school in Montreal, Martin was drafted by the Expos in the 35th round of the 2000
WASHINGTON -- It took nine years of Russell Martin's career for him to return home to Canada, but there was a chance for him to play there sooner. As a 17-year-old out of high school in Montreal, Martin was drafted by the Expos in the 35th round of the 2000 Draft. It was perhaps the perfect match for a kid who grew up in Canada and had a chance to play for the hometown team.
"I always joked around with my buddies a lot, saying if I had signed with the Expos there might still be a team over there," Martin said. "You never know. The culture over there, if you're a hockey player from Montreal and you get to play in Montreal, or whatever type of sports figure, they're definitely passionate about their athletes over there. Who knows what could have happened?"
Of course, the Expos at that point were only a few years away from relocating from Montreal to become the Washington Nationals, but perhaps they could have a franchise cornerstone in Martin, who called the chance to play for Montreal a potential dream. He had not yet been converted to a catcher and was more of a utility player, hopping around from right field and all over the infield, including a game or two at shortstop.
:: 2018 Draft coverage ::
While his mother was pushing him to go to college, he knew his goals were tied in professional baseball. However, the dreams of playing for the hometown team were derailed before they ever materialized. He fell much later in the Draft than he expected and said he never got an offer from the Expos.
"It's a little different back home, you get drafted at 17, you don't get the extra year of high school," Martin said. "So teams have to take a chance and project you. You're not even done growing at that point. I was definitely disappointed I went that deep in the Draft but it kind of fueled the fire a little bit."
So Martin headed to Chipola College in Marianna, Fla., where he converted to catcher and played two seasons before the Dodgers drafted him in the 17th round in 2002.
"Chipola definitely built my character, helped me build some character," Martin said. "Definitely after that, pro ball was easy compared to the work we did over there. So it definitely prepared me that way and who knows where I would have ended up if I had an offer instead of going to college."
So although he admitted to being shocked and disappointed at the time, perhaps ending up in Montreal right out of high school would not have been the best move for Martin at the time. He's enjoyed a 13-year MLB career and now is playing in his home country with the Blue Jays.
But he still can look back at what could have been.
"It could have been cool," he said. "Getting the opportunity to play Major League baseball over there was definitely a dream come true, that's for sure."