Tepera set for return from injured list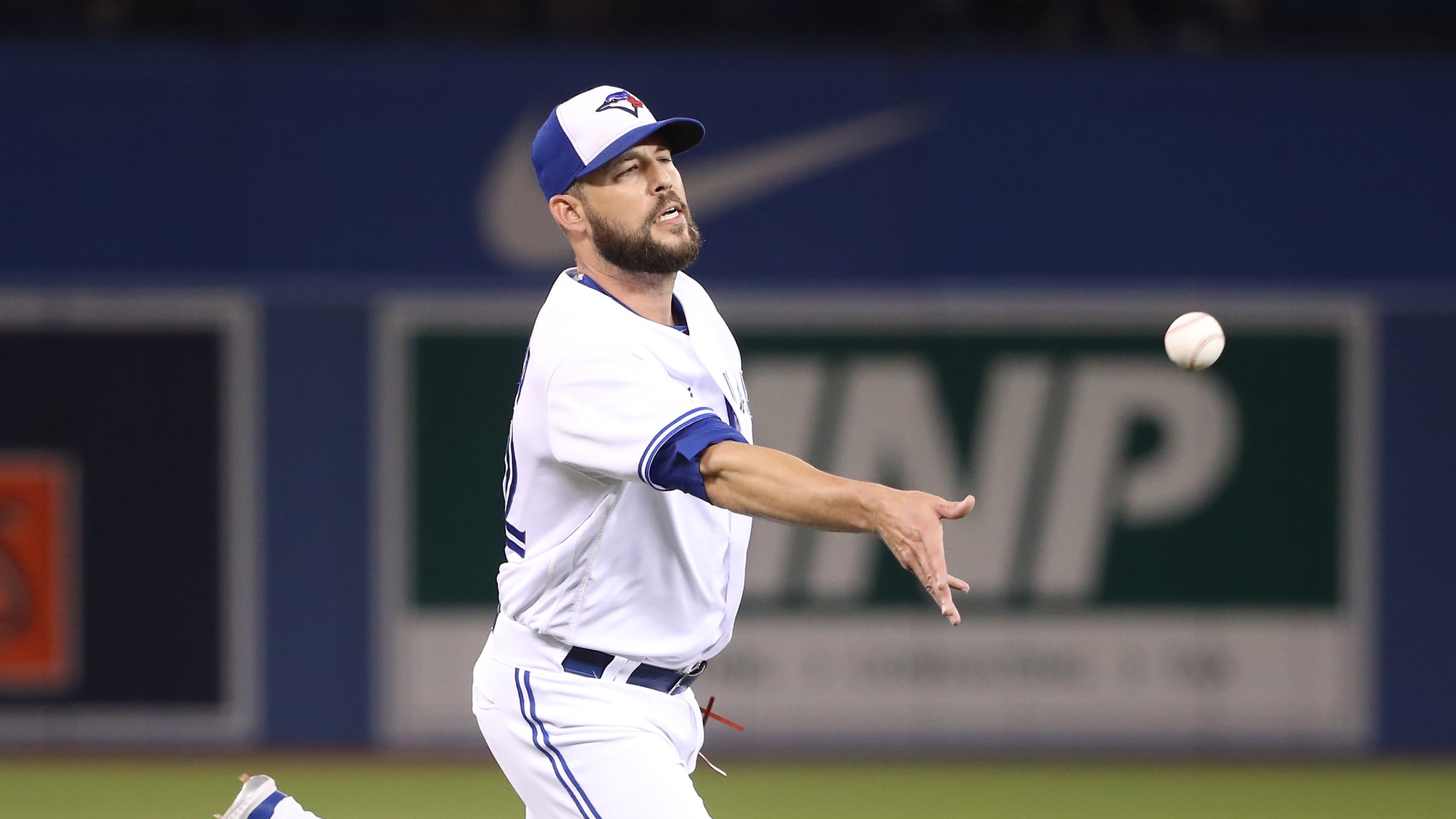 MINNEAPOLIS -- Ryan Tepera expects to be activated from the injured list tonight after missing the first three weeks of the season because of right elbow inflammation. Tepera went down with the injury late in Spring Training. At the time, it appeared as though he was destined for Tommy John
MINNEAPOLIS -- Ryan Tepera expects to be activated from the injured list tonight after missing the first three weeks of the season because of right elbow inflammation.
Tepera went down with the injury late in Spring Training. At the time, it appeared as though he was destined for Tommy John surgery and would miss the entire 2019 season. Thankfully, a second opinion changed all of that.
Instead of surgery, Tepera opted for a cortisone shot and a period of rest. The treatment appears to have done wonders, and without any major structural damage in the area he was able to resume throwing in early April.
"I got some news so that wasn't so good," Tepera said looking back on his spring. "It was just kind of a thing where you have to get a second opinion and go with what that said. Deep down, I never thought it was anything too serious. I knew it was something in the back of the elbow, instead of the inside of the elbow.
"So I tried to stay positive and fortunately I lucked out. I got a little shot in there and I feel great."
Tepera made two appearances with Triple-A Buffalo on a rehab assignment after taking part in extended spring training. His first appearance was a scoreless inning with one strikeout, but the second outing did not go as well, with two earned runs on two hits and a walk.
The 31-year-old rejoined the Blue Jays on Monday but he wasn't active for the game that night, or even the following day. That caused some speculation there still might be some health issues going on, but Tepera assured that wasn't the case and the plan all along was to treat Monday as a travel day and Tuesday as a day of rest.
Once Tepera gets settled in, he should be expected to resume his role as a setup man for closer Ken Giles. Tepera will form the core of Toronto's middle relief corps alongside Joe Biagini and lefty Tim Mayza. More than anything, Tepera is just happy to be back after the outlook appeared so grim just a few short weeks ago.
"I feel amazing, really," said Tepera, who posted a 3.62 ERA in 68 appearances last season. "I haven't felt this good in a couple of years. Hopefully it lasts. Hopefully it lasts for the rest of my career and I won't have to ever worry about it again. The main thing was recovery. After pitching, it was the day after and a little soreness. Now I don't have any of that, so I'm very pleased with where I'm at."