Jones' Triple-A jolts piquing Giants' interest
Versatile slugger could be promoted to big leagues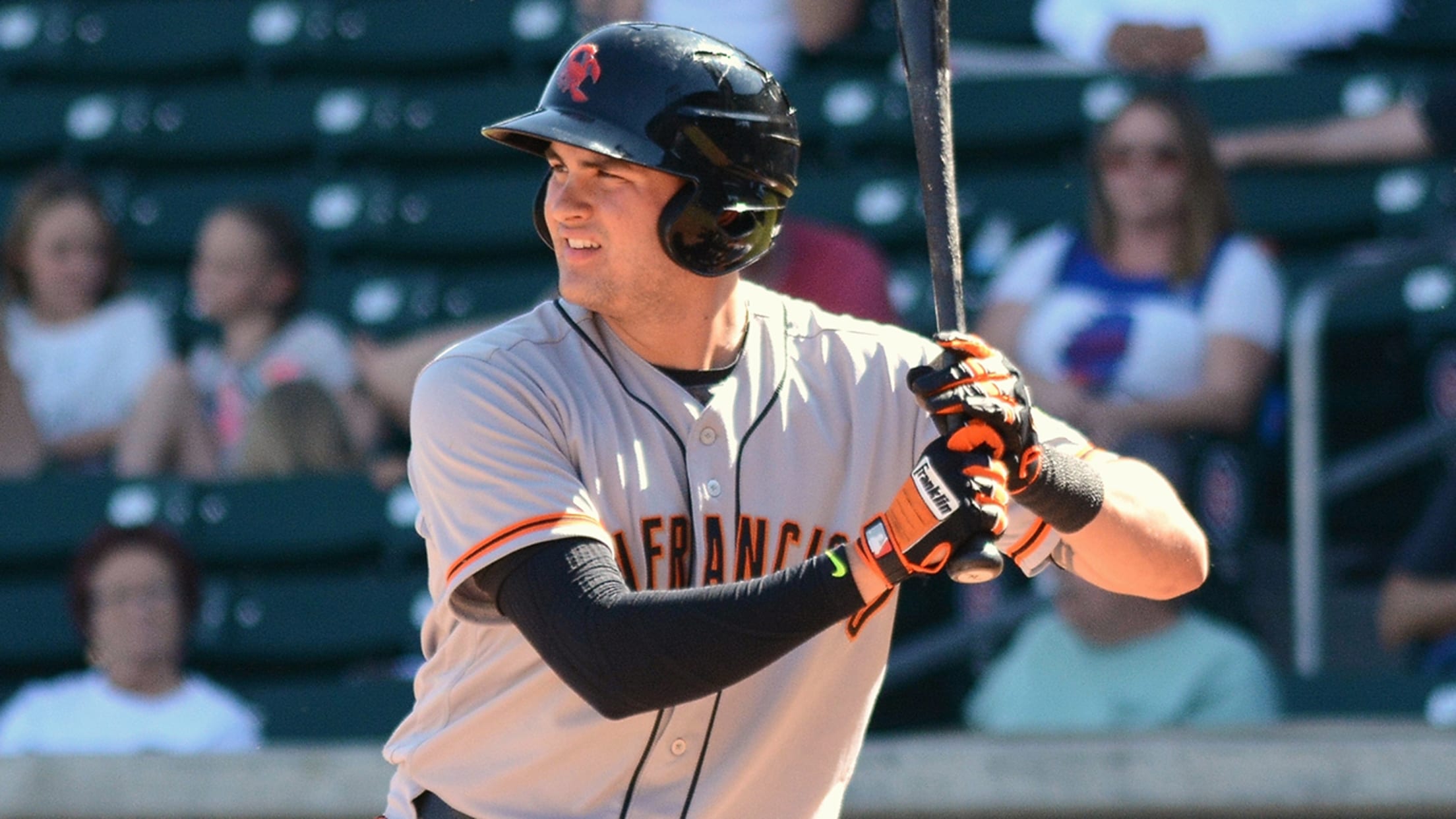 Ryder Jones, making waves at Triple-A Sacramento, could be promoted to the Majors soon. (Buck Davidson)
DENVER -- Ryder Jones homered in his third consecutive game Friday for Triple-A Sacramento, prompting speculation that the 23-year-old will become the next River Cat to be summoned to San Francisco.Jones, a left-handed batter, entered Saturday with a .295/.393/.563 slash line, along with 10 home runs and 30 RBIs in
DENVER -- Ryder Jones homered in his third consecutive game Friday for Triple-A Sacramento, prompting speculation that the 23-year-old will become the next River Cat to be summoned to San Francisco.
Jones, a left-handed batter, entered Saturday with a .295/.393/.563 slash line, along with 10 home runs and 30 RBIs in 48 games. He is ranked by MLBPipeline.com as the Giants' No. 27 prospect.
"He's a guy I'm watching, because he has what we don't have a lot of, and that's power," Giants manager Bruce Bochy said Saturday. Despite amassing six homers in the first two games of their current four-game series at Colorado, the Giants ranked last in MLB with 55 home runs entering Saturday.
Versatility works in Jones' favor. He has started 22 games at third base -- mostly during Christian Arroyo's stint in the Majors -- as well as 11 games at first base, 11 in left field and two in right. If the Giants want him in the Major Leagues, finding him a spot won't be too difficult.
A second-round Giants Draft pick in 2013, Jones commanded attention by batting .385 with a 1.121 OPS in 18 games during Spring Training.