Tribe hires Atchison as bullpen coach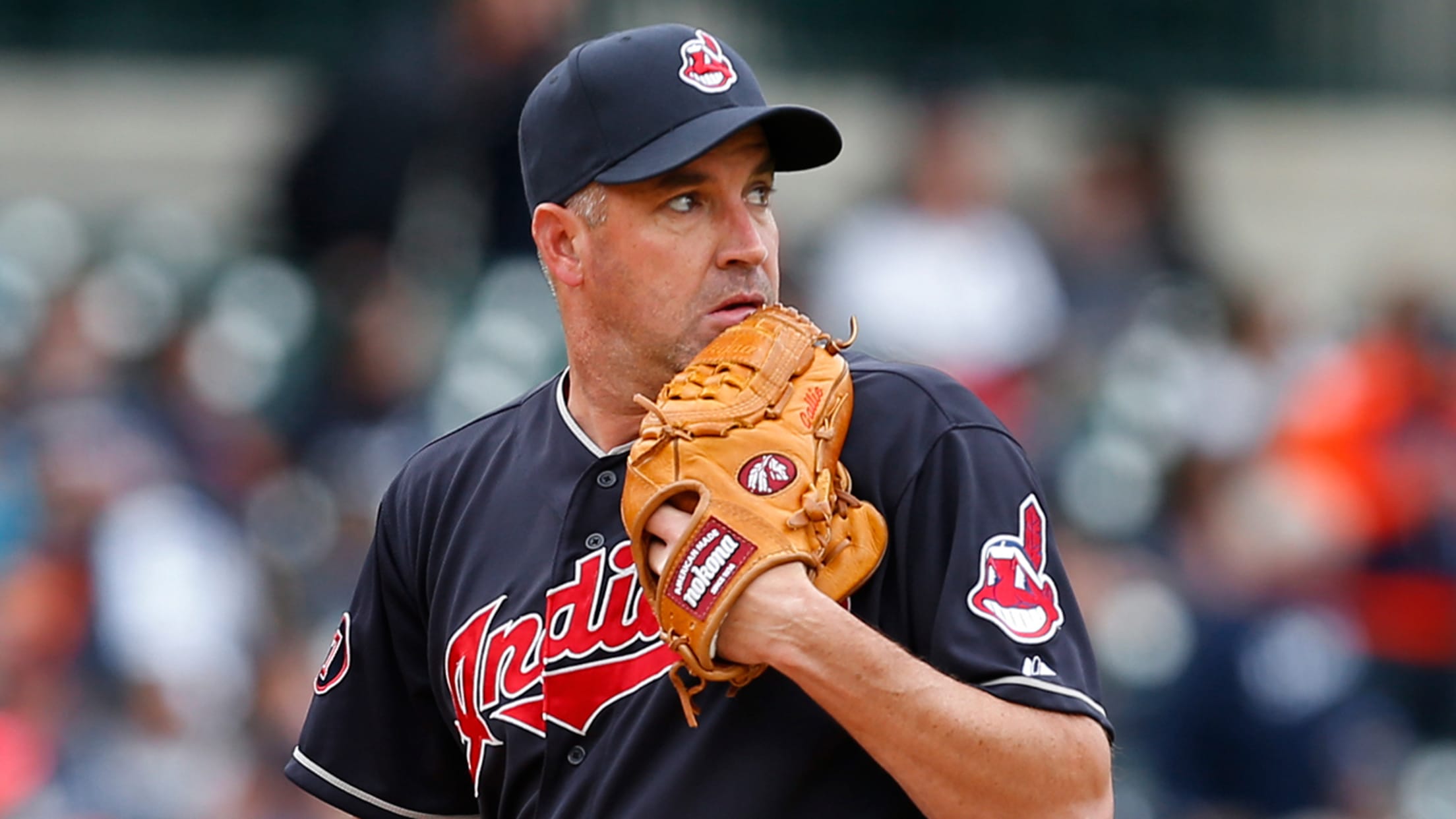 The Tribe's new bullpen coach, Scott Atchison, was an Indians reliever in 2014-15. (AP)
CLEVELAND -- Just two years ago, Scott Atchison was a member of the Indians' bullpen. Now, the former pitcher will be leading Cleveland's relief corps.On Thursday afternoon, the Indians announced that Scott Atchison has been hired to be manager Terry Francona's new bullpen coach, replacing Jason Bere. Atchison will partner
CLEVELAND -- Just two years ago, Scott Atchison was a member of the Indians' bullpen. Now, the former pitcher will be leading Cleveland's relief corps.
On Thursday afternoon, the Indians announced that Scott Atchison has been hired to be manager Terry Francona's new bullpen coach, replacing Jason Bere. Atchison will partner with new pitching coach Carl Willis to lead the Tribe's talented pitching staff, following former Indians pitching coach Mickey Callaway's recent move to be the Mets' new manager.
"Losing Mickey's a big deal," Francona said in a conference call on Thursday. "And I didn't want to just put a Band-Aid on something. The idea is for us to get better, and I really feel with Carl Willis and Scott Atchison, together as a team on the pitching side, we're going to be just fine. We're in good hands."
For the past two seasons, Atchison served as a Major League advance coach and staff assistant, working alongside Callaway and Bere in a variety of capacities. Atchison also collaborated with the team's front-office and analytics departments to help distribute information and present scouting reports to Cleveland's pitchers.
Francona noted that the Indians interviewed one external candidate for the job, along with Steve Karsay (Triple-A Columbus pitching coach) and Ruben Niebla (Minor League pitching coordinator). In the end, Atchison's work over the past two years, his familiarity with the Major League staff and pitchers and his experience as a pitcher won out.
"Atch was so integral in our advance reports," Francona said, "and doing a lot of the dirty work, some of the grunt work that nobody wants to do. And he did it willingly. So, his content is good because of his experience. And he knows the league and he knows our pitchers and then his ability to want to do the work is also important. He was being sought after by a number of teams. We did not want to lose him."
Bere was under contract for 2018, but the sides opted to part ways following the restructuring of the coaching staff. That paved the way for Atchison to be promoted to Francona's field staff.
"You can't have two positions." Francona said. "Jason was extremely professional. But again, it was completely what Atchison does, not what J.B. doesn't do."
The Indians anticipate the rest of their coaching staff will remain intact for 2018, but the club is still in the process of interviewing candidates for the vacant assistant hitting coach job. Francona said the team will also explore whether to hire a staff assistant to fill Atchison's former role.
Atchison, 41, inherits a bullpen that led the Majors in ERA (2.89), Fielding Independent Pitching (3.20), WHIP (1.14) and strikeout-minus-walk percentage (20.0). Cleveland's relievers logged the fewest innings (489 1/3) in the American League last season -- thanks to the team's strong rotation -- and ended the year ranked second in MLB in WAR (8.6) and fourth in strikeout percentage (27.5).
Prior to joining the Indians' staff, Atchison enjoyed a nine-year career in the Majors between stints with the Mariners, Giants, Red Sox, Mets and Tribe. In 298 big league games, the right-hander posted a 3.63 ERA. He also spent two seasons pitching in Japan in 2008-09. Atchison pitched for Francona in Boston ('10-11) and Cleveland ('14-15) before going into coaching.
"He's had pretty much every role you could ever imagine," Francona said. "So, I just think his experiences and his personality lends itself to being a really, really good coach."