Podsednik has much to offer as guest instructor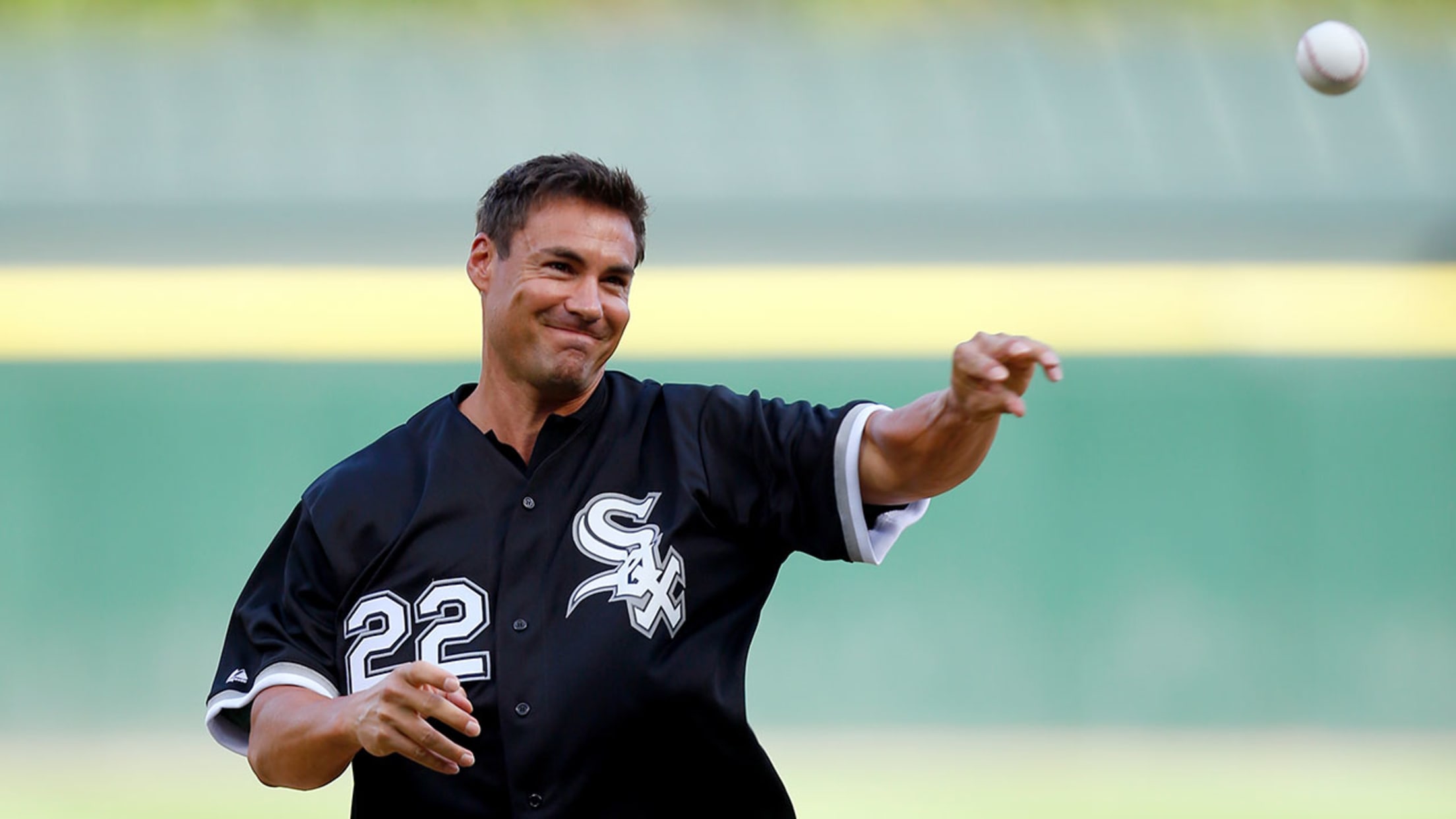 Scott Podsednik was a member of the 2005 World Series Champion White Sox team. (AP)
GLENDALE, Ariz. -- The owner of one of the most famous home runs in White Sox history now is plying his craft as a guest instructor on the Minor League side during Spring Training.But Scott Podsednik won't be focusing on the long ball or his walk-off blast in Game 2
GLENDALE, Ariz. -- The owner of one of the most famous home runs in White Sox history now is plying his craft as a guest instructor on the Minor League side during Spring Training.
But Scott Podsednik won't be focusing on the long ball or his walk-off blast in Game 2 of the 2005 World Series during his 2 1/2 weeks in camp.
"Well, [I'm] working with players similar to my skillset," said Podsednik, wearing the familiar jersey No. 22 and watching a White Sox workout on the backfields of Camelback Ranch. "We are going to stress bunting, baserunning, working with Row [Aaron Rowand] on the outfielders.
"Just trying to teach these guys how to be professionals and how to play the game the right way. And develop a winning culture throughout the organization."
Podsednik, who turns 41 on March 18, still looks as if he's ready to take the field and steal 20 bases. He retired in 2012 but will never forget the '05 run to a World Series title on the South Side of Chicago, to which he contributed 59 stolen bases and a .290 batting average at the top of the order for a group that posted an 11-1 postseason mark.
Rowand (Minor League outfield/baserunning coordinator) and Willie Harris (Class A Winston-Salem manager) join Podsednik as players from that particular team presently coaching in the organization.
"'05 changed a lot of lives, I think," Podsednik said. "First and foremost, I'm thankful to have been a part of it. Without [White Sox executive vice president and then general manager] Kenny [Williams] bringing me over in that trade, I would never have been part of it.
"For that, I'm fortunate, and I'm thankful they continue to reach out and bring me in to help players, bring me in to certain activities going on in Chicago. I enjoyed my four years there."
Look for Podsednik's guest instructor role to extend into the regular season.
"It will be a learning experience, how to articulate what you did as a player," Podsednik said. "Doing it, and then talking and articulating are two different things. But I'm enjoying it, and again hopefully I can help some of these players.
"Baseball is pretty much all I know. I spent the majority of my life in ball, a total of 19 years. I did it wrong for a long time so I feel like I have some things to offer some of these players," a smiling Podsednik added. "Hopefully I can come in and make a difference with one or two guys, potentially offer them something that can help them develop."