Servais, Dipoto reflect on 'tragic' loss of Skaggs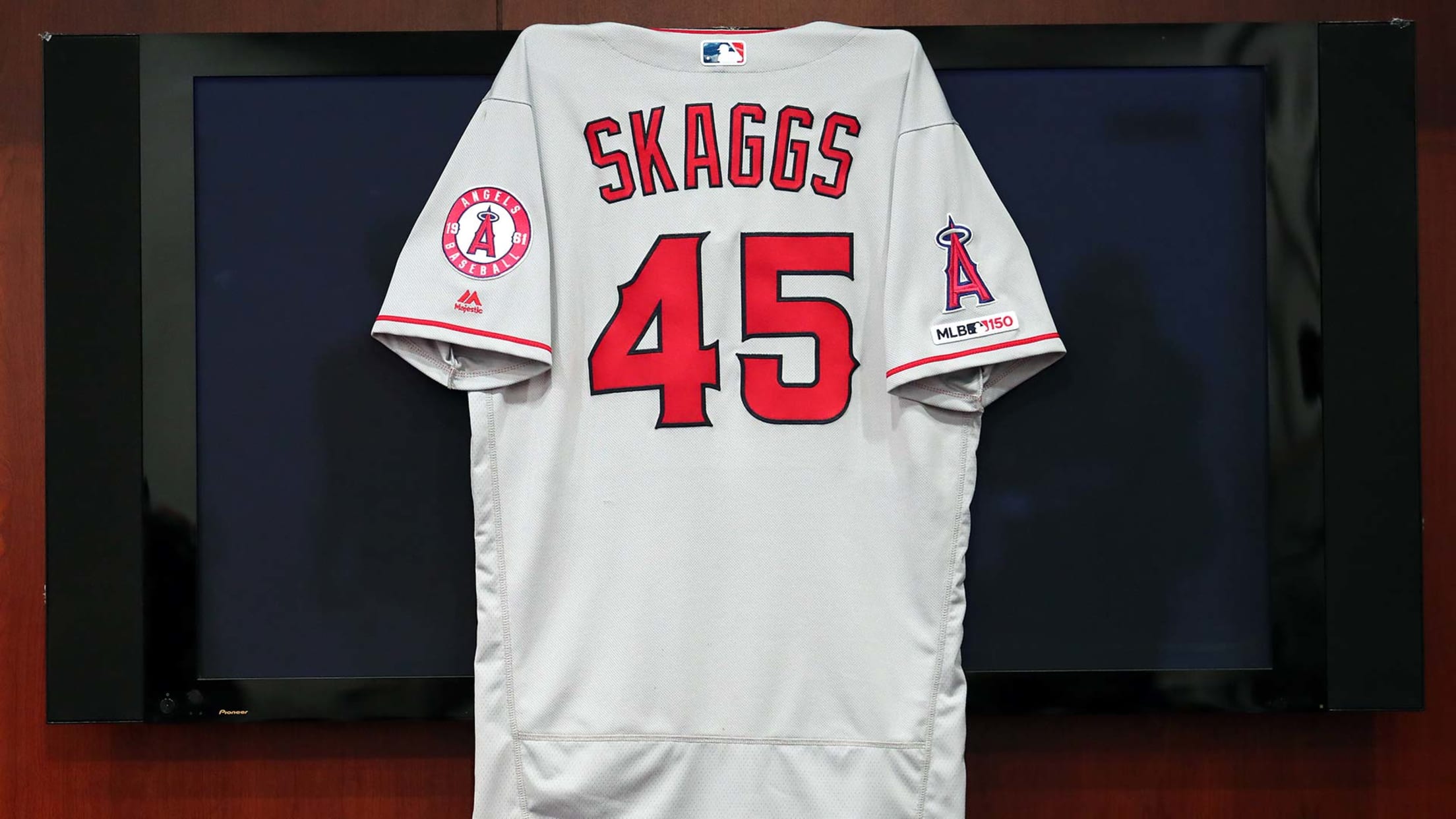 SEATTLE -- Mariners manager Scott Servais understands the devastation the Angels are dealing with this week as they cope with the death of pitcher Tyler Skaggs. He has great empathy for his American League West counterparts, having gone through a very similar situation with his close friend Darryl Kile back
SEATTLE -- Mariners manager Scott Servais understands the devastation the Angels are dealing with this week as they cope with the death of pitcher Tyler Skaggs. He has great empathy for his American League West counterparts, having gone through a very similar situation with his close friend Darryl Kile back in 2002.
Servais also knew Skaggs personally from his time as the Angels' director of player development from 2012-15 after then-Los Angeles general manager Jerry Dipoto acquired the promising young lefty from the D-backs his first season in Anaheim.
"It's a really difficult topic," Servais said Tuesday, a day after Skaggs was found dead in the team's Dallas hotel room during the Angels' road trip to face the Rangers. "Tyler was a great kid. I was actually there the night in Baltimore when he felt something in his arm that led to [him] having Tommy John surgery.
"Having been around him, I loved the person. He was a really, really good competitor. When things like that happen, it's tragic, not just to the Angels, but all in baseball."
Our hearts break for the entire @Angels organization—and the family and loved ones of Tyler Skaggs.

We send our deepest condolences. You're in our thoughts. pic.twitter.com/FCYrThYWS3

— Seattle Mariners (@Mariners) July 1, 2019
Servais recalled how Kile died during the season in 2002 while with the Cardinals. The two had been teammates with the Astros, and Servais also caught Kile's no-hitter in 1993. Kile died of a heart attack about a week after Servais retired from playing with the Triple-A Colorado Springs club.
The flashbacks to that time still are fresh for Servais.
"It was a very similar thing," he said. "He passed away during the season on the road in a hotel. Again, we have to wait and see what comes up out of the cause, but it's tragic. It just goes to show how vulnerable we all are. Sometimes you tend to think you're struggling in this game, or are 0-for-50, it doesn't matter. It's still just a game we play. There are bigger things than this."
Servais texted Angels manager Brad Ausmus his sympathy, and said he thinks it's good the team chose to return to play on Tuesday after canceling Monday's game.
"It's a tough spot," Servais said. "You're leading a group like that and something like this happens, it tests you. I just wanted them to know we're thinking about them, and hopefully they'll get back on their feet over there. But it will not be easy. It hits hard.
"Playing the game tonight won't be easy for them, but it is in my opinion a little bit of therapy," he said. "We're so tied into routine in what we do and playing the game every day, that you kind of need to get back into the routine. It does get you away from thinking about things for those three hours that you're actually playing the game. That's about the only thing you can do.
"It's a tough deal, man. It's really hard. It's really hard to get through it. You have to lean on each other."
Dipoto actually traded for Skaggs twice during his time as general manager. When Dipoto was the interim GM for the D-backs in 2010, he acquired the then-20-year-old from the Angels. Then after moving to Anaheim, Dipoto again dealt for the lefty, bringing him back to the Angels in '13.
"It's truly heartbreaking for all who knew him," Dipoto said by text Tuesday. "My thoughts are with his family and teammates."
Worth noting
• Outfielder Mitch Haniger saw the doctor Tuesday after having some issues with working back too quickly following surgery on his ruptured testicle. He'll likely be held out of all baseball activities the rest of this week, which means his return certainly will be pushed back to late July at the earliest.
• Center fielder Braden Bishop (lacerated spleen) will see the doctor for a follow-up on July 10, and won't be cleared to begin resuming any baseball activity until after that.
• First baseman Ryon Healy (spinal stenosis) is also in a holding pattern as he rehabs in Arizona. He's not been cleared for any activity yet.
• The news is better with reliever Brandon Brennan (strained right shoulder), as he'll throw a bullpen on Wednesday in Arizona and is on target to return sometime in the week after the All-Star break.
• Reliever Hunter Strickland has extended his long toss to 200 feet, and will throw a bullpen on Saturday as he continues his return from a lat strain. Félix Hernández also continues playing catch every day, but the veteran right-hander said he won't likely start throwing off the mound until after the All-Star break.
• After flying home a day early to be with his wife, lefty Yusei Kikuchi is still awaiting the birth of their first child. He remains on schedule to start Friday vs. the A's at this point.