Servais excited by club's 'awesome first half'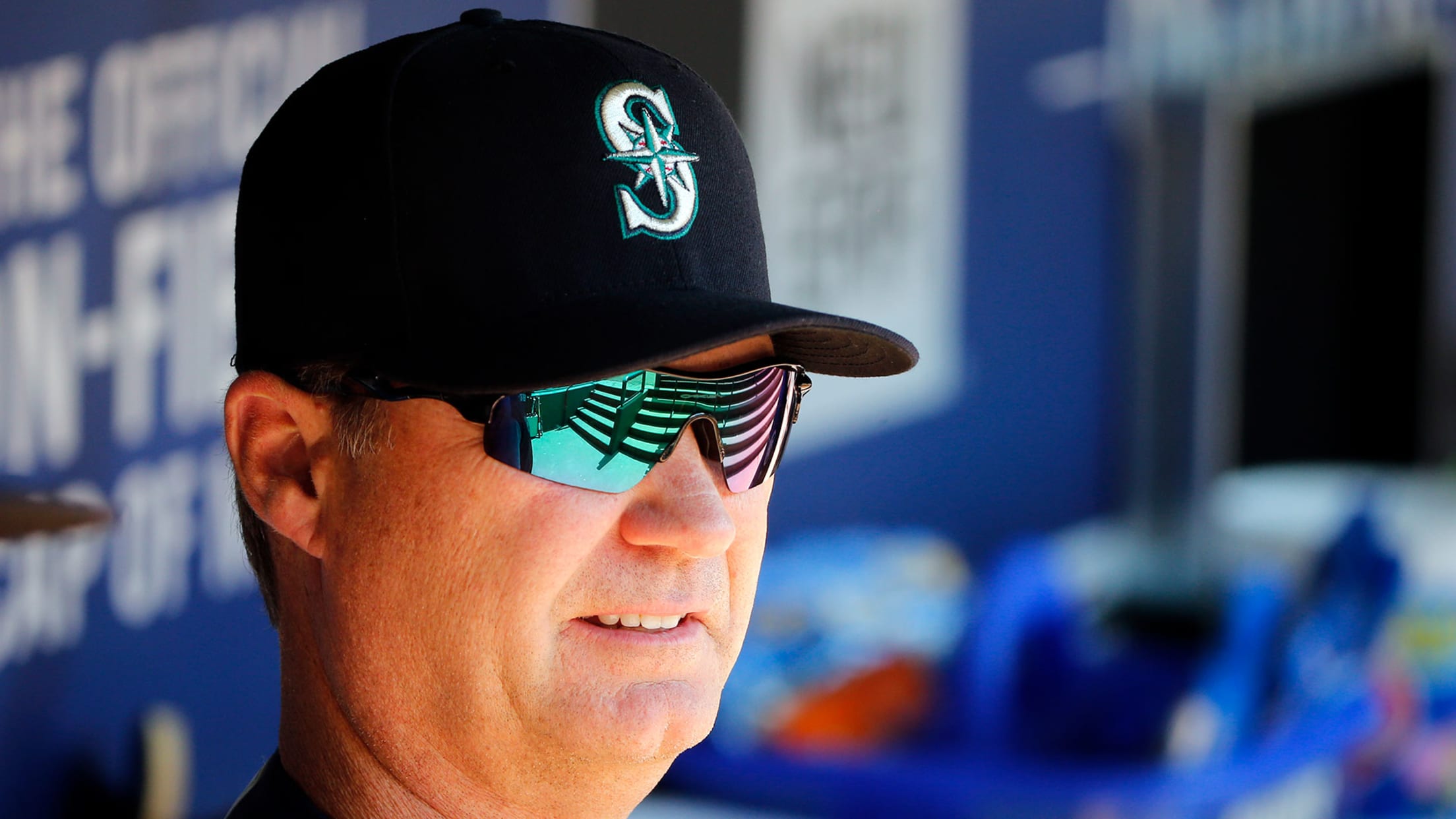 DENVER -- The Mariners aren't rolling into the All-Star break at full steam, but for a club projected by most to be a .500 team coming out of Spring Training, it's hard to be upset with a 58-39 record, one which puts them in prime position to fight for a
DENVER -- The Mariners aren't rolling into the All-Star break at full steam, but for a club projected by most to be a .500 team coming out of Spring Training, it's hard to be upset with a 58-39 record, one which puts them in prime position to fight for a playoff berth in the second half.
"I think we've had an awesome first half of the season," manager Scott Servais said. "It's a credit to our players. We've certainly faced some adversity. Injuries, losing Robbie [Cano] and things like that; so to be in this position, I couldn't be any happier.
"Now I say that and you're always a little disappointed because we're in a little bit of a swoon and haven't played that well recently. But you have to look at the big picture here. You have to stand back and say, 'When we left Peoria, what were we shooting for? What were we hoping for?'"
The Mariners have put themselves in the thick of a very strong American League West, where four of the five teams will hit the break with records over .500, paced by the defending World Series champion Astros.
Seattle has gone 20-16 against the AL West and will see all those teams frequently down the stretch, so that figures to play prominently in their postseason hopes. They have 13 more games against the Astros and nine against the suddenly surging A's.
The Mariners will get Cano back in mid-August, which figures to be a needed boost for the offense, and general manager Jerry Dipoto still has two weeks to make moves prior to the July 31 non-waiver Trade Deadline.
"I think he'll be busy," Servais said. "He's going to be on the phone a lot, trying to figure out different things that might help our club. It's a busy time, no question, and an exciting time. I do know it's much more fun being on the buyer's side than the seller's side."
The Mariners have lost eight of their last 11 games going into the break, but in a 162-game season, every club goes through such downturns. The Mariners look forward to regrouping at the break and seeing where things turn in the final 10 weeks.
"At the end of the day, we've put ourselves in a tremendous position to have an awesome run at this thing to get into the playoffs," Servais said. "It's exactly what we talked about wanting to happen for our fan base and the vibe around Safeco. It's going to be there for the second half and it's going to be a lot of fun."
Worth noting
• Servais said Felix Hernandez, on the 10-day disabled list with a sore lower back, played catch Saturday without issue and is on target to rejoin the rotation on Saturday against the White Sox.
• Catcher Mike Zunino (bruised left foot) is also progressing well and likely to return from the DL coming out of the break.
• Right-hander Erasmo Ramirez, who has been on the DL since early May with shoulder issues, threw again off the mound this weekend and is expected to begin a Minor League rehab assignment soon.