Padres mourn loss of scouting exec Welke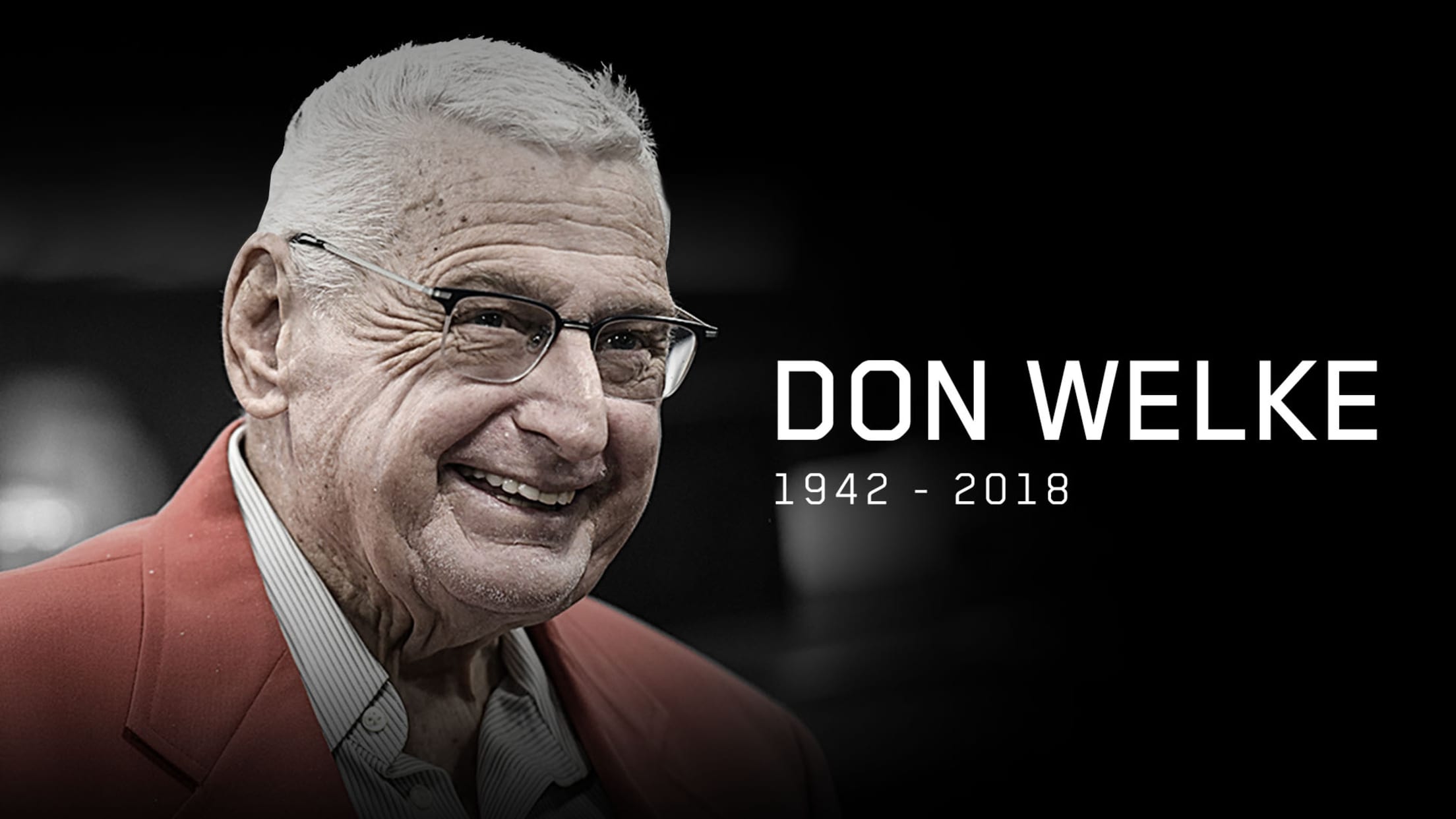 Don Welke, the Padres' vice president of scouting operations, has died, the club confirmed on Thursday. He was 75.A veteran of 50-plus seasons in professional baseball, Welke joined the Padres in 2014 after eight seasons with the Rangers. He began his career with the Reds in 1965 and also held
Don Welke, the Padres' vice president of scouting operations, has died, the club confirmed on Thursday. He was 75.
A veteran of 50-plus seasons in professional baseball, Welke joined the Padres in 2014 after eight seasons with the Rangers. He began his career with the Reds in 1965 and also held roles with the Phillies (2006), Dodgers (1999-2004), Orioles (1996-99), Blue Jays (1977-96) and Royals (1970-76).
Throughout his career, Welke had a hand in signing stars such as Dave Stieb, Pat Hentgen, John Olerud, Jurickson Profar and Elvis Andrus.
"He was a legend in the baseball world and an invaluable member of the Padres front office," Padres executive chairman Ron Fowler and general partner Peter Seidler said in a statement. "Don was a super scout and a super guy, and we will miss him greatly."
"Don had a tremendous career in baseball, both as a talent evaluator and in the relationships that he built," said Padres executive vice president and general manager A.J. Preller in a statement. "He was a visionary who knew and loved baseball, and he shared that knowledge and passion with me and countless other scouts throughout his five decades in the game. Beyond his accomplishments, Don was a loyal and generous friend. Everyone whose lives he touched was better for having known him."
Welke was named Midwest Scout of the Year at the 2012 Winter Meetings in Nashville, Tenn., and received the Legends in Scouting Award from the Professional Baseball Scouts Foundation in 2011. He also worked as an advance scout for Team USA at the 2000 Olympics in Sydney and the 2003 Olympic qualifier in Panama. The Rangers organization's Scout of the Year Award is named after Welke, the inaugural winner of the award in 2011.
An Illinois native, Welke played baseball and basketball at Carthage College in Wisconsin and was named to the school's hall of fame as well as the hall of fame for his high school in Harvard, Ill. Welke also received a degree from Eastern Michigan University.