Scout stories: Manny, A-Rod, missing on Pujols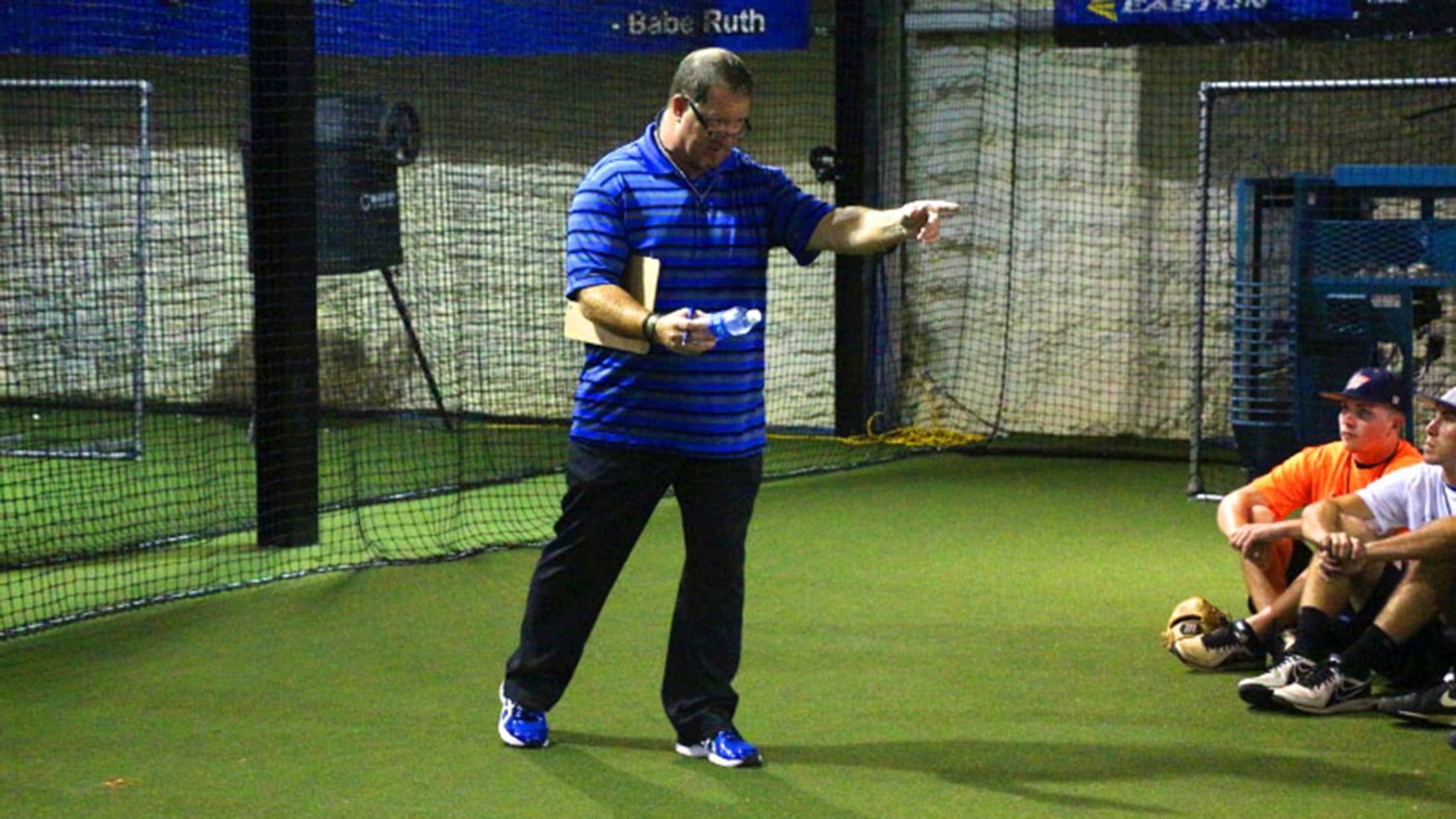 While we wait for the baseball season to get underway and for scouts to get back out on the road for their respective organizations, MLB Pipeline will shine a spotlight on these hard-working evaluators who are typically behind the scenes. We'll talk to scouts across the game about their best
While we wait for the baseball season to get underway and for scouts to get back out on the road for their respective organizations, MLB Pipeline will shine a spotlight on these hard-working evaluators who are typically behind the scenes. We'll talk to scouts across the game about their best Draft picks, biggest misses, best stories, go-to road food and more.
Paul Mirocke has always loved baseball, but when he realized that his playing prowess wasn't going to be enough to keep him in the game, he had to find another way.
After following up a collegiate playing career at the University of Tampa in a coaching role for the Spartans, Mirocke landed an interview with Major League Baseball's Scouting Bureau for a video tech position. His role with the Bureau later blossomed into evaluation of amateurs, becoming the coordinator of the pro scouting staff, and then returning to the amateur side, as well as instructing at MLB's annual scout school.
"I got lucky and I was in the right place at the right time," Mirocke said modestly of his 30-year career. "Russ Bove got me the interview with the MLB Scouting Bureau to do videotaping, and they were the first ones to really do it, and that led into other things. I just knew I wanted to be in the game in some capacity."
After 26 years with the Bureau, the former pitcher spent one season with the Brewers before landing in the Tigers organization, where he is in his third year on the pro side in the scouting department.
Biggest standout
"As an amateur it was probably [Alex Rodriguez]," Mirocke said. "He was just so unbelievably physically gifted and different. You just didn't see those kinds of guys on the field. Manny Ramirez was another one, who I got a chance to see playing for Youth Services in the Bronx. Those guys were just completely different animals, they were different guys. When you saw them it was just like, 'Whoa.'"
Best story
It was three decades ago, but Mirocke remembers when he first saw Ramirez take the field. He flew into New York on a weekend, awaiting a Sunday doubleheader between Mel Zitter's Youth Services squad -- a version of a travel ball team before such a thing existed -- and a semi-pro team comprised completely of older players.
"When we got there, the field was not in the greatest condition, so they spent the first half hour picking glass and bottles up," Mirocke said. "He was 17 years old and facing released pro players and they wouldn't pitch to him. He was the youngest guy on the field and they're pitching around him.
"I remember in one of his at-bats he had a 3-0 count and he swung at a ball over his head to keep the at-bat alive. Then he got a pitch and he drove it to center field. If you were ever going to bet on a guy, he was the guy for me."
While Mirocke believes that more often than not his craft comes down to educated guessing, when he thinks about certainty his mind always drifts back to Ramirez.
"He was completely different, without a doubt," he said. "He's the one guy I saw in 30 years and said, 'He's going to hit,' at a young age. You can see all these guys who can do this and that, and you can check off boxes, but he checked them all."
Biggest miss
"I did not project Albert Pujols to be quite as good as he ended up being, and that's probably the one that will stick with me forever. To his credit, he got better. But I didn't quite get him to where he's going to end up in history. I was a little short. That's a tough one to admit, but if you're going to admit on a guy, he's probably the guy you really want to whiff on."
In-car entertainment of choice
"MLB Network Radio, those guys do a great job," Mirocke said. "It's insightful, they've got a lot of good stuff on there, they've got some really good analysts, guys who played and guys who really understand the game. So I'll listen to that a lot of times in the morning. That and classic rock."
Favorite town or ballpark
"I [cover] the eastern part of the Midwest League and there are some great cities. Fort Wayne is gorgeous and has a beautiful ballpark. It's really cool. You can't beat the people and stadium at West Michigan, which is our place in Grand Rapids, I love the atmosphere there. They do a great job. In the Florida State League, Port Charlotte is a really cool little place too."
Advice for industry hopefuls
"You have to always remember this is a people business," Mirocke said. "People provide the leadership and the strategies and innovation and the communication. … If this is something you want to do and if you get in, be forever thankful that the game has chosen you. We're all extremely fortunate to be in a game and in a business that is a child's game. Respect it.
"You can't ever quit. If you want to go into scouting, you want to continue to pursue it, you have to keep pounding away and fight for it, because the results and the reward is so great. It's not a huge financial reward, but to be involved in the game in a capacity where you get to spread the game is huge. Maybe my report helps some guy get to the big leagues and I'm a part of that process of helping somebody achieve a dream."