What scouts like -- and don't -- in the NL East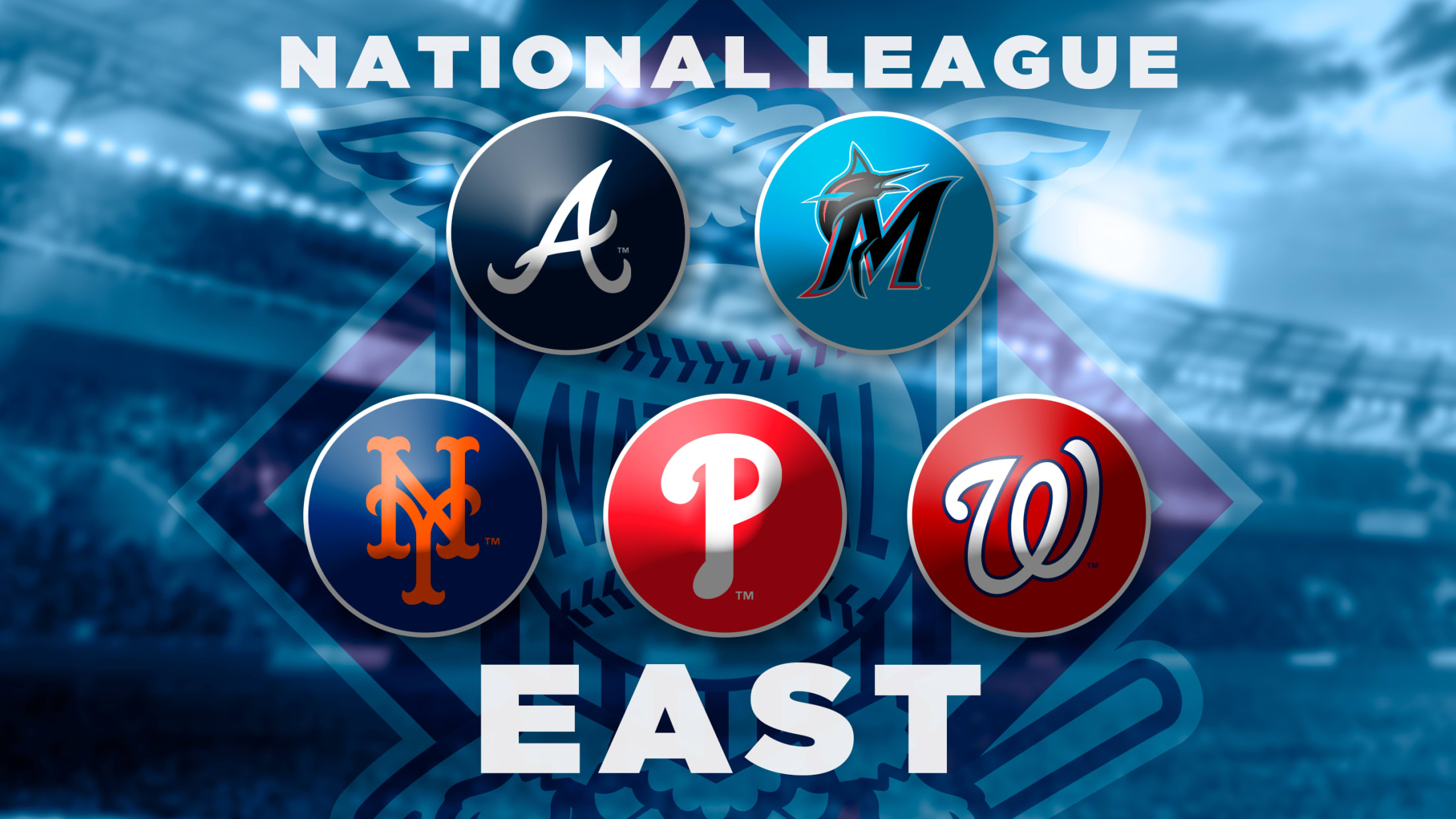 Six weeks after a veteran scout sat in Citizens Bank Park's press box and said the National League East will be won by the team that fixes its bullpen first, each of the division's four contenders still find themselves dealing with concerns about their relief corps. While bullpen production will
Six weeks after a veteran scout sat in Citizens Bank Park's press box and said the National League East will be won by the team that fixes its bullpen first, each of the division's four contenders still find themselves dealing with concerns about their relief corps.
While bullpen production will significantly influence which club wins the division, this is far from the only concern surrounding each of the teams. Some of baseball's top evaluators weighed in to opine about what they like and don't like about each NL East club.
Braves
What they like: "I think their lineup can be as good as anybody's in the NL East. You have a good mix of veterans and talented young players. The shortstop [Dansby Swanson] has more bat control and is going the opposite way more. They have enough offense to cover some of what they lack in pitching." -- AL scout
What they don't: "The pitching staff needs to get healthy. There's understandably been a lot of heat on the bullpen, but the rotation needs something beyond the young guys [Max Fried and Mike Soroka]. The young guys in the 'pen have never proven themselves, and they don't need a closer -- I liked what I saw from [A.J.] Minter last year. But throwing strikes is more important than having stuff when you're closing." -- NL scout
Marlins
What they like: "I like what Don Mattingly is doing. That's not an easy thing for a manager to do when you're losing. But he does a tremendous job. Once they get some studs in there, that will pay off. He hasn't been dealt a good hand. I don't mean that in a mean way. He's playing against teams far superior. But that team shows up and competes every night." -- NL coach
What they don't: "They have some bright spots in the rotation, but the record doesn't show it because they can't hit and score. I like Brian Anderson, but if you look at their lineup from top to bottom, they just don't have enough to get it done." -- NL scout
Mets
What they like: "I think overall they have the most rounded club in the NL East. Injuries could play a part, and they've had some problems recently. It will all depend on how that rotation holds together. Their closer Edwin Díaz is one the top three in baseball. The numbers might not show it thus far, but I think the Mets have the best bullpen because of what they've gotten from [Robert] Gsellman and [Seth] Lugo." -- AL scout
What they don't: "I'd be most concerned about their defense, especially their infield defense over the course of the season. They'll get [Jed] Lowrie back soon, but he's just OK at third base. We also haven't seen what they can do offensively. [Pete] Alonso has shown power and [Jeff] McNeil has proven he can hit at this level. But [Brandon] Nimmo hasn't done anything with the bat, and they're getting scattered production in center field." -- AL scout
Nationals
What they like: "They are tough to evaluate because injuries have been staggering for them. I like the lineup when they're all healthy. It's a tough lineup to navigate. The bullpen struggles have placed added stress on the starting pitchers. But when you have [Max] Scherzer, [Stephen] Strasburg and [Patrick] Corbin, you have to feel good about the rotation moving forward." -- NL scout
What they don't: "The injuries have hurt them, but the bullpen has become the more pressing concern. Guys who have performed well in the past haven't for some reason. [Trevor] Rosenthal has obviously struggled, but they also are missing [Koda] Glover. They don't have anything beyond [Sean] Doolittle. There's no way they can win the division with the bullpen as it's currently constructed." -- AL scout
Phillies
What they like: "They have one of the top five lineups in baseball when everyone is healthy. Bryce Harper is not going to keep hitting .230. Rhys Hoskins is the guts of that ballclub, and we've seen how valuable he can be. Jean Segura is probably the best offensive shortstop out there right now. They have a decent bench. It's just a matter of what they end up getting out of their rotation." -- AL scout
What they don't: "They still have their issues defensively. They're better, but really the whole infield is below average defensively. They have power at every lineup spot and the pitching staff certainly has some talent. But when you're below average defensively at nearly every position, you're going to have trouble." -- NL scout
Mark Bowman has covered the Braves for MLB.com since 2001.