Servais embracing IBB, replay rule changes
Mariners' skipper: 'If there's a chance to pick up the pace a little, I'm in favor of it'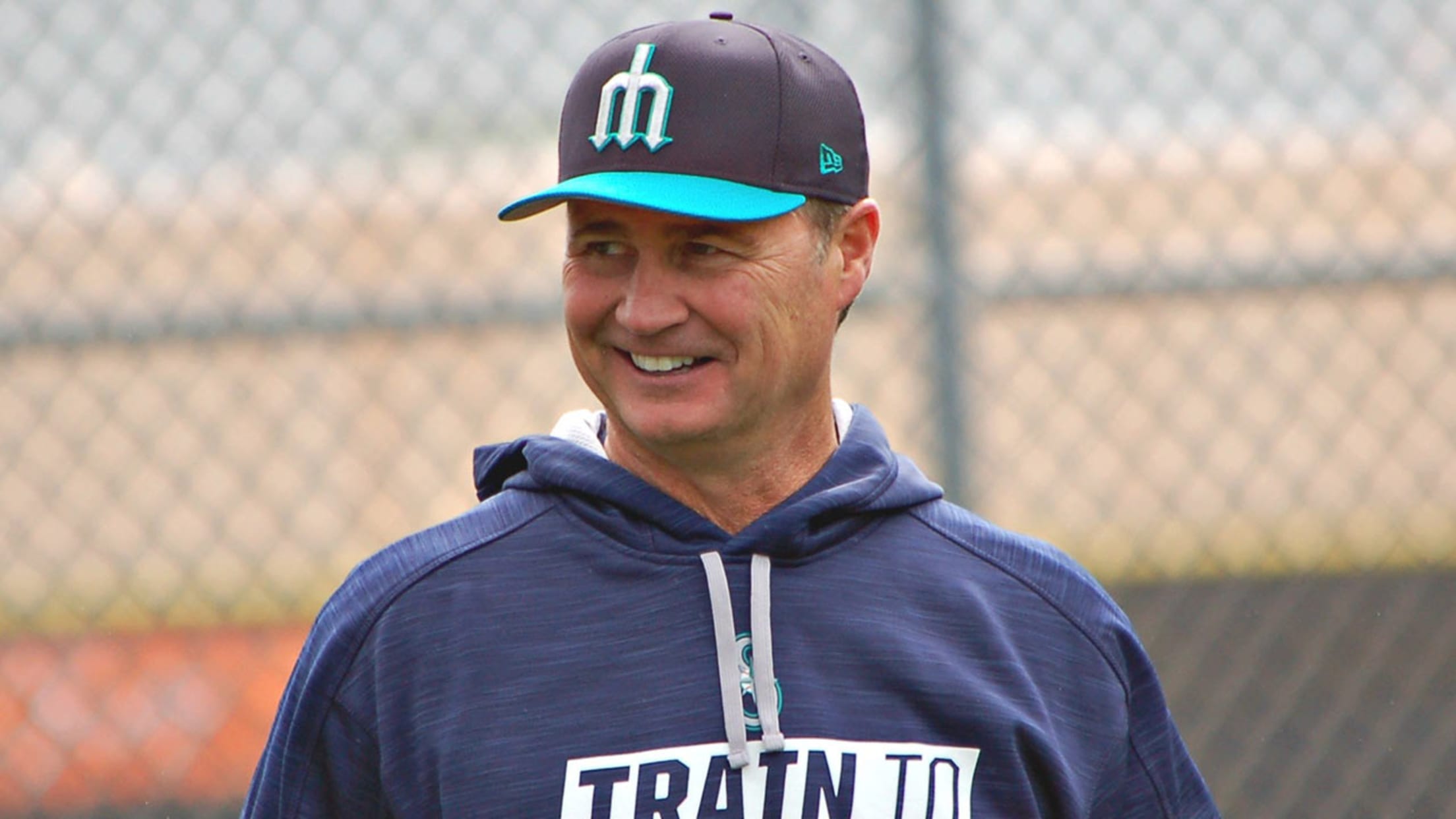 Scott Servais thinks the 30-second window to ask for a replay is "about right." (Greg Johns)
PEORIA, Ariz. -- Major League Baseball continued tweaking its rules this year with some minor changes intended to pick up the pace of the game. Mariners manager Scott Servais, for one, has no issues with that push even if it means he might be under pressure to make quicker decisions
PEORIA, Ariz. -- Major League Baseball continued tweaking its rules this year with some minor changes intended to pick up the pace of the game. Mariners manager Scott Servais, for one, has no issues with that push even if it means he might be under pressure to make quicker decisions on replay requests.
Managers will now have 30 seconds to determine if they want to challenge an umpire's call. Intentional walks will be issued simply by signaling the player to first, rather than throwing four balls. And replay officials will have a conditional two-minute guideline to render a decision.
Bigger changes, like instituting a pitch clock like those used in the Minor Leagues since 2015, were put off for now, but Servais wouldn't balk at that either. He said players have asked him why rules are being installed that will change a game that is fine the way it is, and he's surprised most of them by offering a different view.
• Spring Training: Info | Tickets | Schedule | Gear
"If there's a chance to pick up the pace a little, I'm in favor of it, as long as it doesn't really affect the strategy and stuff that goes on in a game," Servais said. "I've seen the pitch clock and know it works. It's no big deal, and it does pick up the pace a little. I'm one that's in favor of it."
As for the 30-second rule on making a challenge?
"I thought we were pretty quick last year in making a call," he said. "A lot of it is the strategy tied to replay and what part of the game you're in. If it's the first inning and it's a bang-bang, does the replay actually affect a run scoring? That's a bigger deal than just a two-out, nobody-on where a guy is trying to beat out an infield hit. That stuff plays into it.
"But the 30 seconds is probably about right. I know the 30 seconds in my mind will be going much quicker than it actually is."
The Mariners have a designated coach, Chris Prieto, stationed in front of replay monitors behind the dugout who makes the decision on whether to challenge and relays that to Servais and bench coach Tim Bogar.
"Bogey and I will be like, 'Hold on here a second,' he'll get on the phone immediately and Chris is then looking at it and he'll give us a 'go ahead' or 'don't waste your time,'" Servais said. "He helps make the call, and I trust him. He's really good at it.
"There were a couple things that came up last year, the phantom play around the bag and things like that where as you're watching it in real time, you don't think about it. And all the sudden the phone will ring and it's quickly, 'Hold on.' So there's a little of that that goes on as well."
Greg Johns has covered the Mariners since 1997, and for MLB.com since 2011. Follow him on Twitter [
---
@GregJohnsMLB]() and listen to his podcast.